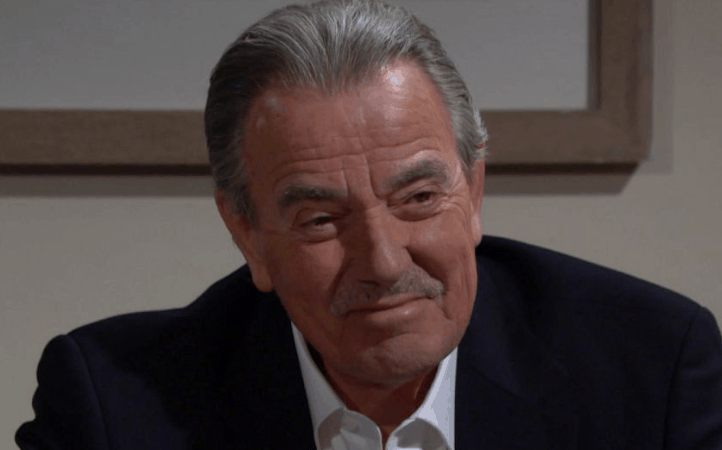 Young and the Restless fans are just sitting here wondering how things will play out this week. We know Sharon told Mia she's done with her games and her crap, and we know Mia is all upset and offended and being a large baby about all of it. She still has no idea who is the father of her baby. She's a mess, and she's not all that nice. She's made it her mission in life to try and ruin the lives of two men who seem to realize that they can, in fact, do much better than anyone else. But, that's not the point. The point is that they are living lives that aren't working in their favor, and we get it. They have things to do, people to see, places to go, etc.
Victoria and her man are trying to figure out her father's secret, but we also think that it's Rey and Sharon who will figure it out first. They seem to have found something so shocking, and we feel that it might have a lot to do with all the things that are happening with the new Adam showing up in the next few weeks. Is this what they've learned? Are they onto him in a way that he cannot come back from? Victor has always been a do what I want kind of man, but does he know that he can make things work out for himself if he's not giving up lightly? He's re-taking control of his own life, and we respect that. But, we don't get where he is going with other things in his life. Will this work, or will he end up regretting all of his life decisions? We feel it could go either way, really. It's a lot.
What's Happening on Young and the Restless
https://twitter.com/CBSWatch/status/1124025061533454336?ref_src=twsrc%5Etfw
We love her. Now we love her more.
What's Next on Young and the Restless
Rey and Sharon make a shocking discovery today on #YR. pic.twitter.com/eAKmCMPrZ1

— Young and Restless (@YandR_CBS) May 3, 2019
Things are changing up around here this week, and it's not going to end up being good news. You see, Kyle is making mistake after mistake. He's going to make his life worse than it is right now, and he's going to hurt his friend Summer. He is married to Summer, and he's doing her a favor. But he should still honor his wedding vows to her in the meantime. He knows that this will not last forever, but he shouldn't be taking his situation and turning it into public situations and stuff like that. He should not have a life in which he is making his world go round, and he should not be in the middle of things that don't look good. He and Lola will finally take their relationship to the next level, and we will all feel sad for Summer.
Rey and Sharon will learn more about what Victor is up to, and we have a feeling it's not good news for anyone in his life. At all. No one is about to end up happy with what he is up to, what he is doing, and how he is living his life. He's doing something that might just bring his family crashing down more than it's ever crashed down in the past, and he might not be able to talk his way out of this one if it's what we think it is. And, we do think that this is what we think it is. But, for now, we just get to watch it unfold and wonder how he will spin this.
Stay tuned for more Young and the Restless and be sure to check out TVOvermind daily for the latest Young and the Restless spoilers, news, and updates.