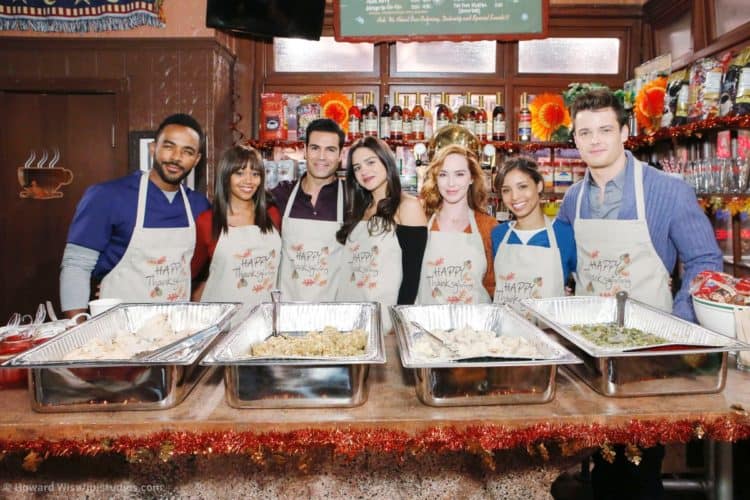 Young and the Restless fans know that Jack is not a man who is not in charge for very long. He might allow himself to become distracted for a moment, and he might allow himself to suffer for a second, but he will never spend much time not in control of his own life and all that it means for him. He is a man who likes things to go his way, and that means he's taking back the control he's given up recently at Jabot, and we know that it will not make anyone else happy that he is coming back in after all the distractions he's had in his life and making all these changes that they all know are not as good as they could be. He's not a happy man, and we do get that. But, we also get that he is a man who likes to have things done a certain way, so here it is happening for him.
Meanwhile, we also know that Elena is going to open up to Nate about all that is going on in her life, which means she is going to open up about all that is going on with her and Devon. It's not good, and she knows this. She has already accused her boyfriend of being obsessed with Amanda, who happens to look just like his dead wife, and that's not good for Elena. Will she and Nate bond over this? Victor doesn't happen to be a big fan of whatever it is that Amanda is really doing in town, and he is not making a secret of the fact that he is going to take control. He's learning something about her past, but we don't know if he will care enough to share this with the people who need to know.
What's Happening on Young and the Restless
https://twitter.com/YandR_CBS/status/1203021725346058240?ref_src=twsrc%5Etfw
We are so close….so close.
What's Next on Young and the Restless
A divided loyalty and a couple in crisis 💔 It's all happening this week on #YR! pic.twitter.com/RyV99ujMrf

— Young and Restless (@YandR_CBS) December 8, 2019
Amanda is a woman who is going to do whatever it takes to get what she wants, and she's allowing a man to get into her life that she knows she needs to avoid. Remember when we talked about Billy and some of his old habits? It turns out he's allowing himself to get really close to this woman who is not Victoria, and we can assume that this will not be something that goes over well in the Newman household. Perhaps this is why it's so important to Victor to learn anything and everything he can about this young woman as quickly as he can before things take a very bad turn for all of them. Either way, things are not going to end well for anyone involved in this situation, and we are almost sure about that one.
Phyllis has told Chance she will do certain things if he doesn't do what she's asking of him, and he's not there to make any friends. He's called her bluff, and now she either has to do what she said she would do, or she has to let him win. And that's a tough call for her, so we can assume she's going to make the worst of the poor decisions as far as things are concerned in her own life. She's not one who is big on things that are good for her, so we don't know how she will do this and still make her life seem good in the end. It might not work, but it might just.
Stay tuned for more Young and the Restless and be sure to check out TVOvermind daily for the latest Young and the Restless spoilers, news, and updates.