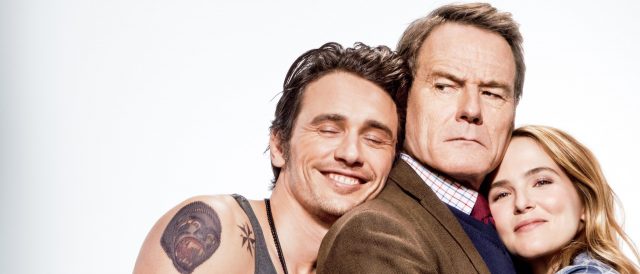 If you get a group of people together to watch a movie, chances are you'll end up with a comedy. Most people need to be in the right kind of mindset for a weighty drama, and few in a crowd will care for niche genres like horror. But everybody loves to laugh.
While I will happily watch anything as long as it's good, comedy has never really been my go-to kind of movie. An ex-girlfriend once accused me of unilaterally hating genre, although I'm more like the little brother from A Christmas Story: I'm picky.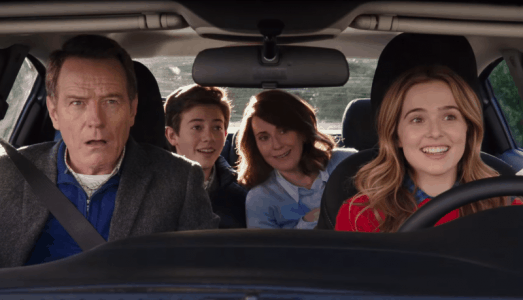 While most comedies just don't interest me, I am fanatically devoted to a select few. The World's End, 21 Jump Street, Superbad, Christmas Vacation, Little Miss Sunshine: these are the kinds of movies that I'll find any excuse to put in, that always leave me guffawing. It takes a certain kind of comedy to leave me laughing myself out of breath.
This winter, my list of beloved comedies grew by one. Why Him? — in which a straight-laced father meets his daughter's eccentric, internet billionaire boyfriend (and would-be fiancé) — is an absolute must-see for any fan of the genre. The only funnier movie this year was Sausage Party, and Why Him? doesn't have that movie's fiendish, "Toy Story by way of a slasher movie" premise to work with: just smart writing, relatable characters and an immensely talented cast perfectly suited to the task at hand.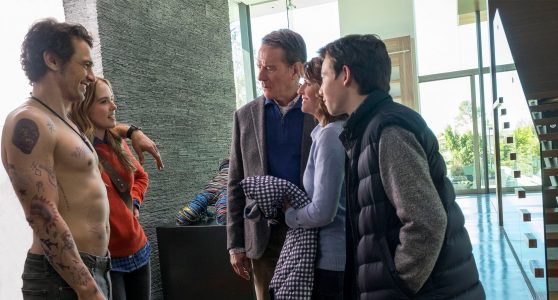 Ned Fleming is living out the American dream. Having started out with nothing but a summer job and the will to succeed, he's built up a successful printing company that has stood the tests of time and the free market. But times have become increasingly hard for pen-and-paper companies, and the internet has cut into his business substantially. Now on the verge of bankruptcy, Ned needs to use his Christmas holiday to find a way to dig his company out of the red, while simultaneously feeling out his daughter's new boyfriend: a foul-mouthed but well-meaning playboy that his daughter has been hiding from the family (that is, before an ill-timed booty call is accidentally skyped to her father's birthday party).
In any less capable hands, Why Him?'s familiar, father-vs-fiancé narrative would have been a forgettable, cliché-ridden romp that would have come and gone with as little fanfare as Dirty Grandpa or The Watch. The considerable talent behind Why Him?, however, keeps it playing at a higher level than its initial premise might suggest.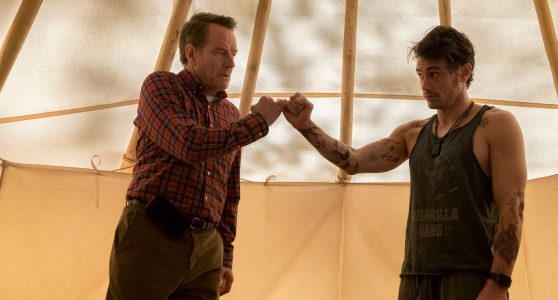 Although best known today as Walter White from AMC's Breaking Bad, Bryan Cranston is an immensely gifted character actor who is as experienced with comedy as he is with drama, both of which he draws upon in portraying the relatable character of Ned Fleming. Say what you will about his stoner persona in real life, but James Franco is an actor of surprising nuance who is able to bring his uniquely-suited skill set to Laird Mayhew, the man-child "genius billionaire playboy philanthropist" who is seemingly incapable of impressing his would-be father-in-law due to his rough mannerisms.
These at-odds actors are directed by the consistently funny John Hamburg — the mind behind Meet the Parents and Zoolander — who capably realizes a story by none other than Jonah Hill. Rounded out by a supporting cast which includes Big Bang Theory's Kaley Cuoco, workhorse comedian Megan Mullally and newcomer Zoey Deutch, they produce an R-rated comedy that is far more than the sum of its parts.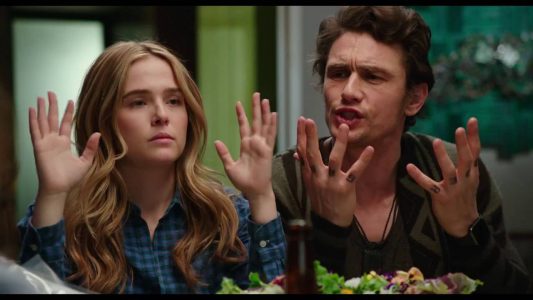 More than just being funny, Why Him? is relatable. For all of the rigmarole about Laird being a crass multi-millionaire and Ned being a bit too tightly wound for his own good, the movie plays out almost exactly how I imagine my own parents flying out to California to meet my sister's boyfriend went just last year. A recurring bit about Ned not understanding what "bukkake" means was virtually a beat-for-beat recreation of our last family game of Cards Against Humanity.
If you need a good laugh going into 2017 — and given how cruel 2016 has been, who doesn't — Why Him? is the perfect movie for the new year. It's a hilarious, no-holds-barred comedy grounded in realistic character interactions and real-word situations. Take it from a comedic stick-in-the-mud like me: Why Him? is the best comedy in theaters right now.
Rating: 4/5
Buy on BluRay: Yes