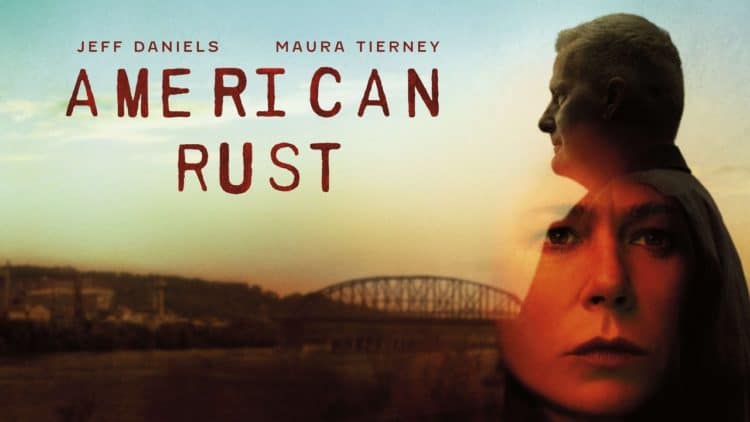 If you're a TV fan, you'll probably agree that 2021 was a great year for TV. Not only did many shows make comebacks after production shutdowns due to COVID-19, but lots of new shows were introduced as well. American Rust was one of Showtime's shows that was new in 2021, and it quickly became one of the network's most talked-about series. The show stars Jeff Daniels as a small-town police officer in Pennsylvania who finds himself trying to play both sides of the law after his girlfriend's son is accused of murder. Along the way, he also finds himself trying to uncover the truth of a very intense drug operation. After a nine-episode first season and an ending that left viewers wanting more, many people can't help but wonder what's next for the show. Will there be another season of American Rust? Let's talk about it.
American Rust's Current Renewal Status
When American Rust was initially announced back in the fall of 2017, it was supposed to air on the USA Network. However, after struggles to find a lead actor, the original plans were canceled and the series was picked up by showtime. Since then, American Rust has been on an interesting ride. At the moment, American Rust has not been renewed for a second season. Showtime also hasn't released any new information regarding the show. While this is better than the show being canceled, it also isn't a good sign. Typically, networks like to renew shows quickly to keep the momentum going and ensure that all of the stars will be available. If the show does end up getting renewed, it probably won't air until close to the end of 2022.
Why American Rust Might Not Get Another Season
American Rust was based on the novel of the same name by Philipp Meyer. Although the series contains some changes, a lot of the details were kept the same. Although the series was highly anticipated by fans of the book, many felt that it didn't live up to the hype. The show received mixed reviews and it currently has a 28% rating on Rotten Tomatoes. It's important to note, however, that the ratings among viewers were much high than the ratings from reviewers. James Croot, a film reviewer for Stuff, wrote,
"Given the stream-of-consciousness nature of the novel, it's almost surprising to see this land without an extensive narration. It's probably a welcome relief, given its overuse in televisual storytelling today, but combined with the non-linear narrative, it perhaps means Rust lacks a clear, distinctive voice.

It's by no means a disaster, just a little disappointing given the talent involved."
One of the things that hindered the show's success may have been the popularity of the HBO Max series, Mare of Easttown. The show which followed a similar premise, and was also set in rural Pennsylvania, was released in April 2021 turned out to be a big hit. By the time American Rust came along, many felt that they had essentially already seen a show just like it. On top of that, there were several things about Mare of Easttown that were simply more captivating. Still, many people argue that American Rust would've been much more well-liked had it not been released so close to Mare of Easttown. Additionally, the fact that the series is based on a book makes another season challenging because the writers will have to come up with an entirely new plotline. However, the ending of season one did leave plenty of room for the story to continue.
What Would Season 2 Be About?
Since the show hasn't been renewed, there is no word on what a second season could possibly be about. However, there are still quite a few things that could be explored should the series get another shot. For starters, many people are wondering whether nor not Billy Poe will pull through after being attacked in jail. By the end of the season, it had already been determined that he was going to get let off for the murder charge, so it would be very ironic if he didn't survive to hear the news. Also, now that Chief Harris is in possession of the murder weapon and Isaac English is back in town, that opens the doors to even more possibilities. Even if American Rust doesn't get another season, it seems like the kind of show that will continue to get attention in the coming years. As more people discover it, there's also a chance that the reviews will improve.Mare of Easttown
Tell us what's wrong with this post? How could we improve it? :)
Let us improve this post!