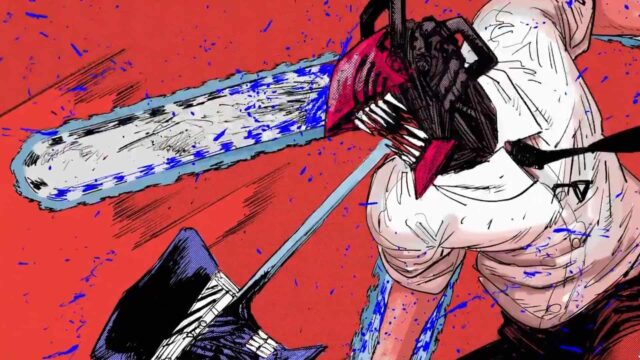 If the right director got hold of an opportunity to make a live-action Chainsaw Man movie one can only imagine that it would be as bloody as it could get since a guy that has a chainsaw for a head and for his arms would be tough to film without any bloodshed. It's likely that a lot of people don't know that much about Chainsaw Man, and know even less about the world he inhabits, but it would be an interesting idea to bring this character to the big screen, or perhaps to a streaming site that might be able to take on the idea and create a killer movie out of it that people would want to watch. There would be a lot of explaining that would need to be done, or perhaps a lot of prompting that would be needed to read the manga before really getting into the movie since otherwise, it feels like a lot of people would be lost and the effect would be kind of ruined for a good part of the audience.
The novelty of this idea would likely be what would push it forward and get people to like it since the whole premise feels a little out there as it does with a lot of manga and even anime. But if a director found a way to make it appealing for more than those who love manga and anime it's very possible that it could be a hit. Such a movie might even be one of those standout few that would get people thinking that maybe another one, or something from the same universe, would be a great idea so as to build up the story and branch off in different directions. The fact that this story works with demons and devils gives it a great amount of versatility that would enable it to go in one direction or another and become something that could possibly create its own fanbase using the existing fans that already follow it.
In terms of getting people into this movie, it feels as though the strangeness of it would work all on its own for a little bit since a character with a chainsaw where its head should be is something that you don't tend to see every day. There's also the idea that there are other characters in this universe that are just as ungainly and hard to picture being anything but horror-derived characters that might snap at any given moment. The utter strangeness that's there to be witnessed is enough to attract attention, and if the story is constructed well enough it's fair to think that people would stick around and see what else is there to see. One can only imagine that there would be a few Bruce Campbell and Evil Dead references here and there since in the realm of horror, chainsaws, and Bruce Campbell kind of go together, but that could be contested if this movie was ever to see the light of day. It does feel as though it would be a blood fest, and that's likely what people would want to see since the character doesn't give off the sweet and cuddly kind of vibe, to be honest.
Just talking about a character like this feels crazy enough, especially since up until now, amazingly enough, this type of character hasn't ever been seen in this type of form. The fact that he has been around for a bit is a great way to prove that innovation isn't entirely dead though. Even if this character is absolutely nuts to look at and even harder to contemplate, it's still a great idea that might have a bit more merit than some might want to admit. Such a character would be a horrible enemy to have, not to mention that this character would be a dangerous ally as well. How the character would be handled on the big screen though is something that might be very interesting to see since the CGI that would be needed might be extensive and the acting would have to be pretty well done in order to really give it the kind of life that it needs.
This is the kind of character that might not be given the kind of treatment it needs on the first go-around, especially since creating the look for the screen might be kind of a touch-and-go process to see what works and what doesn't. But the idea of bringing Chainsaw Man to the big screen might not be the worst idea ever, and it could be something that would shake things up just a bit, enough so that people might wonder if it's a promotional gimmick or something real. When all is said and done though it could be something that's worth the effort just to get something different on the screen.
Tell us what's wrong with this post? How could we improve it? :)
Let us improve this post!