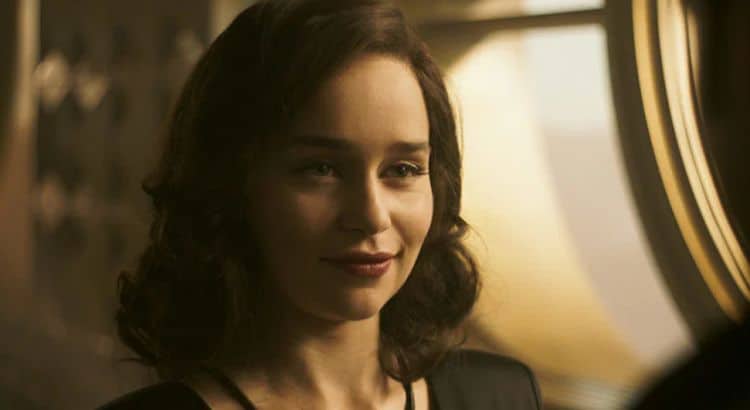 If you're a Star Wars fan, but you're disappointed with the current movies, fear not. Actually, after watching the Disney investors meeting, it looked like Lucasfilm is taking a break from movies. You know what? Maybe that's actually a good thing. After the recent sequel trilogy failed to win over the majority of the fans, I think Disney and Lucasfilm seriously needs to take some time to rethink their game plan. I'd like to think that they've learned their lesson, but at this point, I'll only believe it when I see it.
Now let's talk about what they have in mind for the future of Star Wars. No, Rian Johnson isn't going to do his new trilogy. After he said "we'll see", that pretty much said it all. And what about Taika Waititi's upcoming Star Wars film? I mean, after seeing what glorious work he did with Thor: Ragnarok, it's pretty hard to not want to see what he can do with Star Wars. So how come Kathleen Kennedy didn't talk about it at the reveal? Please don't let us hear the bad news that he cut ties with her after the very common "creative differences". That seems to be a bad habit with Kennedy and several would-be Star Wars directors.
However, I also like to think positive and not worry about something until there's something to worry about. Best case scenario, Taika Waititi is currently working on the first draft for his Star Wars script and thinking about who to cast. Plus, he also still has to finish up Thor: Love and Thunder. Man, I'm so excited for that.
I bring all of this up because as a lifelong Star Wars fan, I'd really like to know where the future of Star Wars is going. As far as the confirmed movies go, Lucasfilm did bring Patty Jenkins aboard to direct a Rogue Squadron movie. That sounds exciting, especially since Patty Jenkins has a great personal attachment to the project. But still, that's one movie. And it's coming out in 2023. So how will the Star Wars fans last without any Star Wars for that long? The answer is we won't have to because of the multiple Star Wars television shows that are coming.
Boy, thank Lucasfilm for The Mandalorian. Not only has it expanded the overall lore of Star Wars, but it apparently started a trend for the franchise. Where the movies have failed to keep us loyal to Star Wars, a single show managed to win back most of the fanbase. Because of that, Lucasfilm and Disney now see an opportunity to win back any other skeptics and really expand the lore. Not by giving us a movie every year, but by thoroughly developed shows that have good characters and a good story. Before The Mandalorian, they've never done shows for Star Wars before. Because of that, I'll admit that I had my doubts, but after subscribing to Disney+ to watch The Mandalorian, thank goodness my doubts were put to rest.
Now granted, this plan of giving us multiple shows can backfire, but again, it's best to wait and see. However, there is one show that makes me curious. The kind of "why are they doing this?" curious. I will say that I'm very excited for the shows that were announced. The only one that I'm not too excited for is the Lando show. Now I will say that I do love the Lando Calrissian character. He's the charming space gambler with a great swagger and colorful sense of fashion.
Who didn't love the performance of Billy Dee Williams as Lando? He was great, and even though his presence in Rise of Skywalker was frivolous, he once again made the character shine. It's unfortunate that the show won't star him, but I get it. He is the original actor and the best actor for him, but he's too old. So let's talk about Donald Glover as Lando. I did like him as the character. While watching Solo, I did buy that this could be a younger Lando because he was a sly, cheeky, and facetious Lando. We expected that from a younger Lando. Why? Because the older Lando was like that, but he was more mature and wiser. That's the kind of connection we had to make while watching Solo and Donald Glover succeeded in that area.
However, the reason why I'm not so excited for his show is because I don't know what they could do with a young Lando. The guy just likes traveling across the galaxy to gamble. He probably does other things, but gambling is his thing. What else do we really have to see? The only reason I'd want to see his journey continue is because I'd like to see how he patched things up with Han. After all, he won over his ship.
As much as I liked Donald Glover as Lando, I actually think a show about Qi'ra would be more exciting. In case you forgot who she was (not everyone liked Solo), she was Han's first lover. She was an intriguing character to watch, because of her connections to the galaxy's criminal underworld. That element was probably the coolest thing to see in the Solo movie. In the end, we even found out that she was going to be working directly under the fan favorite character, Darth Maul.
That's exactly why a Qi'ra show can work so well. It can show us how she worked her way to become the right-hand woman of Dryden Voss and even more so, expand on the criminal element of Star Wars. What intrigued me most about her story was how connected she was with Darth Maul. Last time we saw him, he was killed by Obi-Wan in the Rebels show. His story ended there, but the Clone Wars finale revealed that he escaped the custody of the Republic. He was obviously able to return to run his criminal syndicate, but how exactly did he lose it all? Was Qi'ra responsible for that? Did she at one point reunite with Han and did they join forces to sabotage Darth Maul's syndicate?
That's the kind of thing we could see in her show. Now granted, it's possible we'll see that in Lando's show, but what will we see before that? We don't need to see him cheat at gambling. If there is no sequel to Solo, we have to know how Han somehow rekindled things with Lando and Qi'ra. Again, we can see that in the Lando show, but a show about Qi'ra can really expand on that. Plus, we can see Darth Maul in live-action form once again. Maybe he and Han did interact at one point.
Are you excited for the Lando show, Star Wars fans? Let's hope that this is the beginning of the rebirth and revitalization of Star Wars.