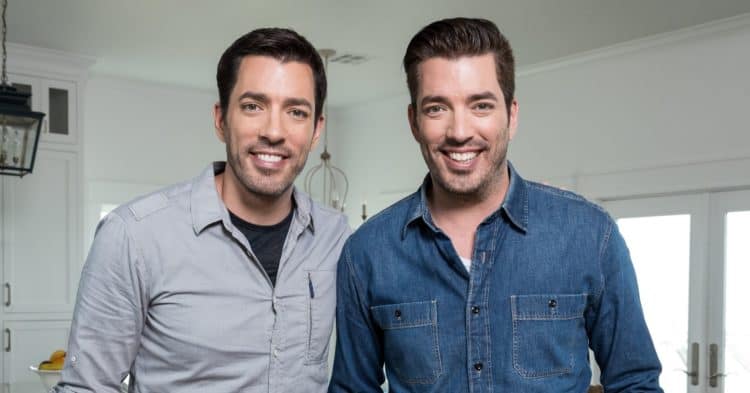 Home renovation is a topic with widespread appeal. As a result, it is perhaps unsurprising that the show Property Brothers has managed to make it into the present time in spite of the fact that it started up in 2011. With that said, considering the things that are said about unscripted shows, there are bound to be a lot of people out there who are curious about what it is like to be on Property Brothers.
What Was It Like to Be On the Property Brothers for One Woman?
Fortunately for those who are curious, there are a lot of people who have spoken out about their experiences with Property Brothers. One excellent example would be a woman named Jenny Reimold, who lives in Nashville, TN. On the whole, she has stated that her experience with Property Brothers was positive in nature, but that there were definitely some surprises for her as well.
First, Reimold has stated that Drew and Jonathan were pretty friendly in person. For example, they made sure that she was feeling good about the experience, which went as far as taking pictures with personalized cookies that had been made by her neighbor. Likewise, Drew spent some time playing with Reimold's youngest child, which included high fives as well as the creation of a secret handshake. Something that might have been motivated by Drew's stated desire to have kids of his own with his wife Linda Phan.
Other interactions were more surprising. One excellent example was the 7AM call time, which was not greeted with a great deal of enthusiasm on Reimold's part because it managed to catch her by surprise. Something that wasn't helped by the fact that the filming was scheduled to take place on what was the last day of school, meaning that she was even busier than usual. Another example was the extent to which the house had to be cleaned up before it could be filmed for the TV screen, as shown by requests that Reimold remove everything that was either too personal or could result in copyright issues. On top of this, Reimold was asked to do some redecorating for her home as well, though in that case, she actually took to the task with enthusiasm because she already had a passion for interior decorating, meaning that she was eager to indulge it. Amusingly, when the filming day came, the process was delayed by a few hours, meaning that the clean-up process wasn't quite as bad as what Reimold had feared.
Much of the resulting footage of Reimold's home was true to life. However, there were some sections that were not. For instance, Reimold has stated that her daughter's bathroom was presented as their downstairs powder room. Moreover, Reimold has mentioned that the backyard shown in connection with her home wasn't theirs but rather someone else's that had been cobbled onto the presentation. Something that Reimold has speculated to be connected to the fact that the backyard that was shown offered much more privacy than hers. Besides that, it turned out that the camera on Reimold's doorbell had caught the retakes of the entry to the home, which provided her with a fair amount of amusement.
Still, Reimold has been pretty clear about the whole experience being a positive for her. This is perhaps unsurprising because the episode brought her a fair amount of positive attention from her friends, her family members, and more, so much so that she has actually used it to start a design of her own. Considering that her clients include some relatively well-known names in the region, it is no wonder that Reimold has such a positive impression of the whole thing.
Final Thoughts
Summed up, it is clear that Property Brothers uses a lot of the same methods that other unscripted shows use to make watchable material for the TV screen. However, that doesn't mean that the use of those methods is bound to alienate participants. Certainly, there have been a wide range of participants with a wide range of opinions on the matter, but based on Reimold's experience as well as the people who continue to clamor to be featured on the show, it is clear that there is plenty of positive interest out there as well.