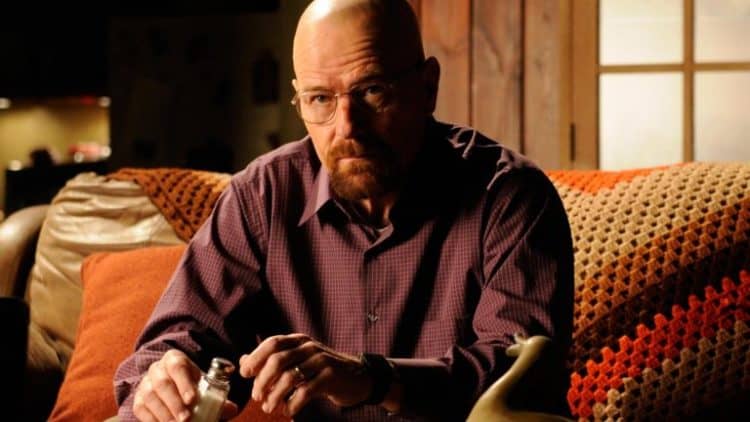 One of the most satisfying, and to some, the most confusing, aspects of all the Breaking Bad universe storylines is when everything is set. We usually find multiple shows and tie-in movies that have multiple timelines and prequels and sequels to be of the fantasy genre. Star Wars and Star Trek as well as Twin Peaks immediately come to mind. We don't usually expect a riveting drama series set in real-time in a real version of reality to do this. But that is exactly what we have with Breaking Bad, its prequel Better Call Saul, and its sequel TV movie, El Camino. But thankfully, the timeline of the entire story is not that hard to piece together. Everything occurs in the 21-st century so far, but since we are still getting Breaking Bad universe content since Better Call Saul is currently unfolding its brilliant final season, it may be surprising to know that nothing seen so far has gone past the year 2012. Let's break down the official timeline of the Breaking Bad universe.
Better Call Saul
Timeframe: 2002-2008 (Possibly 2010)
In true Star Wars fashion, Vince Gilligan decided to begin his grand opus in the middle with Breaking Bad in 2008. Once Walter White faded into the TV graveyard that unforgettable autumn evening in September 2013, Gilligan and Peter Gould announced a prequel series that would focus on the likable, yet sleazy lawyer to drug kingpins, Saul Goodman. Better Call Saul premiered in February 2015, and despite 5 (so far) cold opening scenes set after the events of Breaking Bad that opened seasons 1-5, (more on these below), Better Call Saul is the first series in the canon for those who wish to watch chronologically. Seasons 1-6, based solely on where we still are in the early part of season 6, is set between the years 2002-2004. We can see the dates for the timeline sprinkled throughout the series on various paperwork, signs around town, and from Vince and Peter both of who said the series would begin 6 years before Breaking Bad, making it open in 2002. Better Call Saul is expected to run to (and possibly even during) the start of Breaking Bad, so there will likely be a time jump in the second half of the final season, set to air during summer 2022.
Breaking Bad
Timeframe: September 7, 2008-September 7, 2010
Although Breaking Bad aired from 2008-to 2013, the actual story only spans a concise and evenly defined two years exactly. The series opens on Walter White's 50th birthday, September 7, 2008, and concludes with the series finale on the evening of Walt's 52nd birthday, September 7, 2010. What is even more mind-blowing about this is that from the pilot episode, which aired in January 2008, up until the season 5, episode "51", which aired in 2012, only one full year of the story has transpired. Most of the main action in Breaking Bad, from Walt's first meeting with Gus to the fallout between Walt, Jesse, and Gus, and up until Walt killing Mike, takes place in the year 2009.
Where things tend to get confusing is in the final season of Breaking Bad, or more precisely, Season 5, Part II which aired in 2013. In the opening episode, "Blood Money," the events take place in March 2010, and we can gather this date since the events of the previous episode "Gliding Over All," includes a time jump by 5 months or so. Once everything goes down in the desert in "Ozymandias," and Walt and Saul are disappeared by Ed the Disappearer,  there is another time jump taking us from March to September 2010, to show how Walt was in hiding this entire time. The climactic end to the series "Felina" takes place on Walt's 52nd birthday, which is September 7, 2010, also his date of death. But there are two more important story threads that occur after the events of the Breaking Bad series finale.
El Camino
Timeframe: September 7, 2010-September 13, 2010
In 2018, during the height of Better Call Saul's TV run, Vince Gilligan announced a film that would air on Netflix and in limited theaters called El Camino: A Breaking Bad Story. The movie is basically Jesse's story in the immediate aftermath of when he drives away from the compound where Walt dies. The movie picks up at this moment, on September 7, 2010, and spends one full week covering Jesse's fight to survive and evade law enforcement as he seeks the services of Ed the Disappearer. There are also some flashbacks that occur in the film set over the summer of 2010 when Jesse was imprisoned at the White Supremacist gang compound under the watch of the psychopathic Todd (Jesse Plemmons). Although El Camino is one of the most recent entries in the Breaking Bad universe, apart from the fifth and sixth seasons of Better Call Saul, it doesn't move the story forward in time by much. Only one week in fact from the end of Breaking Bad and Jesse's start of his new life in Alaska. If we ever do get a sequel to this film, and many of us wholeheartedly hope this happens one day, perhaps we will see the story move closer to the present day.
Better Call Saul Gene Takavic Scenes
Timeframe: 2012
As mentioned, every opening scene of Better Call Saul's season premieres, the first 5 at least, has included a black and white scene that shows a brief snippet of Gene Takavic, Saul Goodman's alias name while he is living in hiding in Omaha, Nebraska. The first three scenes found in the opening of seasons 1-3 respectively, do not give us much apart from a slice-of-ordinary life far less glamorous and exciting than Saul is used to. The season 4 and season 5 openers though are gripping since Gene is confronted by a mysterious taxicab driver from Albuquerque who knows Gene is really Saul Goodman. It seems like we wont see Gene's story conclude until the end of the final season. These scenes have been debated timeline wise, but most likely occur in early 2012 as seen on Gene's license sticker plate in the season 5 opener "Magic Man." This makes the Gene Takavic scenes the most recent in the entire timeline.