Brandon Reid and Taylor Dunklin experimented marriage on Lifetime's popular reality show, Married at First Sight Season 10. As the series name implies, the sales manager and the research scientist wedded as strangers, hoping they'd be compatible enough to forge ahead as life partners. This didn't happen as they rushed out of the marriage, becoming the second couple in the history of the reality television series that annulled their marriage. The first was Michael Watson and Meka Jones, also from Season 10.
The season was barely on its second episode when Brandon Reid and Taylor Dunklin began seeking to undo their marriage. Though they seemed genuinely happy and attracted to each other at their wedding, their marriage lasted only a week. Reid and Dunklin's resolve to part ways almost as soon as they wedded left the MAFS fandom curious about what transpired. Why couldn't they wait for Decision Day, when couples choose to divorce or stay married? From their time on the show to what drove them apart, catch up with the Married at First Sight Couple.
Reid Filed For Annulment After The First Episode Aired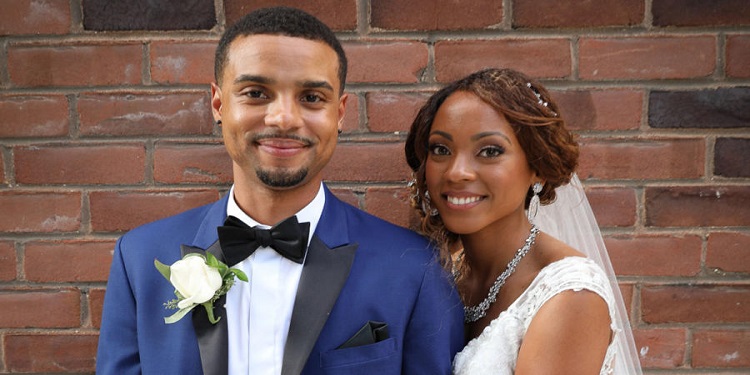 Matched by a group of relationship experts, Brandon Reid and Taylor Dunklin married at first sight in late December 2019. Meeting each other for the first time, Reid and Dunklin seemed a perfect match. They had a profound chemistry that had viewers avowing them as the couple most likely to have a happy marriage. While exchanging wedding vows, they indicated their willingness to make the marriage work.
Dunklin vowed to be committed, stating they were matched for a reason. "God has a way of bringing us together," she said; "it's not by chance but by faith that we are both here today. I know that we were matched for a reason, and I vow to be committed…" added the research scientist. In his vows, Reid acknowledged he isn't perfect but promised to put in the effort. "I don't know what the future will hold for us, but I promise that I will remember that you are going through the same… experience as I am. I'm not perfect, but…I will do my best to become a better man," said the sales manager. "My only hope… moving forward from today is that we smile, laugh, dream, and grow together," he added.
While their heart-warming wedding vows had the Married at First Sight fandom rooting for them, Brandon Reid filed for an annulment. Per reports, he filed for the marriage to be annulled a week after the wedding. Precisely on the 2nd of January 2020, a day after the first episode of Season 10 aired. Confirming the annulment of Brandon Reid and Taylor Dunklin's marriage, Lifetime issued a statement that, in part, read: "As with any union, some end up happily ever after, and others don't." Sources close to the former couple told People that the marriage was "one of the most combustible," adding that Reid and Dunklin "have the most intense love-hate relationship."
His Anxiety Played A Major Role In Their Break Up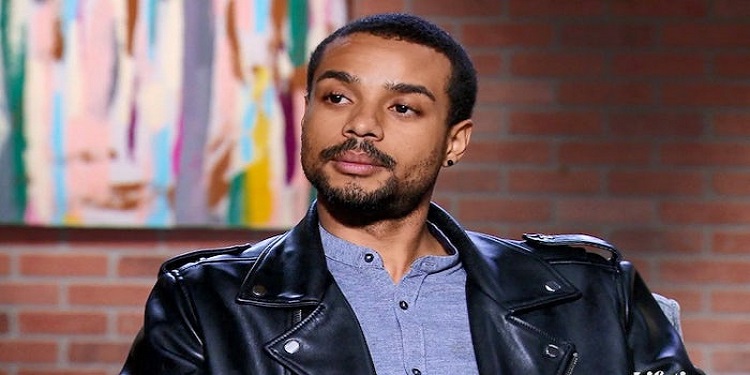 Sources from the production set of the reality series cited Brandon Reid's anxiety as a significant factor that led to their separation. The sales manager was uncomfortable around the cameras, and the relentless filming for the show got the best of him. It triggered his anxiety, causing a lot of emotional and physical strain that saw him lash out at his new wife and the production crew. The tension reportedly began after Taylor Dunklin decided to film Reid for social media during their honeymoon. Reid didn't fancy that, so the couple had their first fight, marking the beginning of their dramatic fallout.
Intouchweekly reported that Reid was irritated by Dunklin's attachment to social media. He believed his new wife was more interested in gaining fame. The report claims Reid was particularly irked by an Instagram Story wherein Dunklin expressed she was looking for a partner. The post in question reads: "Why is it so hard to find a man that's over 6'3 (and) has a job… I feel like I have the…minimum f**king requirements to finding a man, and not a soul meets them."
Brandon Reid and Taylor Dunklin Have A Restraining Order Against Each Other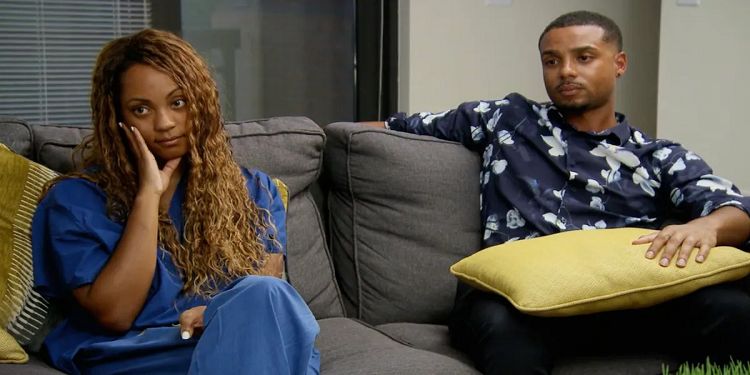 As revealed during the Married at First Sight Season 10 reunion, there's no love lost between Reid and Dunklin. The former couple had a public altercation at a bar that led to their arrest and ended with both parties obtaining a restraining order against each other. While Brandon Reid wasn't part of the reunion, a police report he filed claimed Taylor Dunklin brought another man to a bar he frequents, pushed him, and then called the police to claim he attacked her. When the police arrived, Reid and Dunklin were arrested; they spent the night behind bars.
Speaking at the reunion hosted by Kevin Frazier, Taylor Dunklin contended that she didn't expect to meet Reid at the bar. Dunklin said she decided to leave immediately after she saw Reid, but he followed her, taunting and taking pictures. Following a night in jail, she filed a protective order against the sales manager. "He got a restraining order on me three days after I got one," Dunklin explained. "He can't be close to me, which is what I want. And I don't plan on going near him," she added.
What Has The Married At First Sight Couple Been Up To?
Brandon Reid and Taylor Dunklin have both moved on from their traumatic marriage. Sticking to his claim of being a private person, Reid has been off the radar since the bar altercation with Dunklin. His social media pages have been inactive, and there's little to no update about his life. This, to some extent, is also the case with Dunklin. She has embraced some level of privacy, setting her Instagram to private. Be that as it may, she lives with her dog Tyson Rex in Washington DC, and works at Johns Hopkins University.