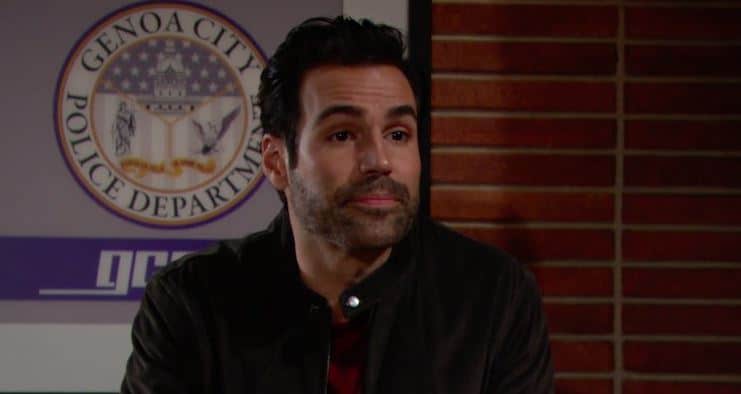 The Young and the Restless fans have been wondering what might happen for some people in the near future. The first thing we must discuss is Billy. He's losing his entire mind. The man is obsessed with gambling, and he is close to ruining his own life. This addiction is not a safe or good one, but he's lost his power to control his decisions. As Kyle and Ashley are working so hard to take him down and make sure thing go their way at Jabot, they have no idea that Billy is basically taking himself down in this moment. He's not in a good place, and he's not making good decisions. At the moment, however, he is having some serious problems. He's taking himself down at this point, and there is little we can do about it. He cannot seem to get things under control, and it's not something he's willing to change. He has plenty of enemies out to get him right now, but he is his own biggest enemy, and that is not good news for him.
Ashley is also in the middle of a situation of her own that is distracting her from the many things that have been in her life. She's not happy about it, but she's managed to get her situation to work for her recently. This issue is taking her down, though. Phyllis is going to get a big shock in the near future, and we have no idea how she will deal with it. There are a number of things that might just go against all she's been working for in the past, and she might get a big shock in any number of ways, but we aren't sure what any of them mean. They have some serious issues to contend with, and they might all be bad news.
What's Happening on the Young and the Restless
Phyllis asked Summer why would she want to break her and Billy up. Summer said she just wanted to hurt her. #YR

— Margie (@Collazo474) September 18, 2018
And there you go. There's the answer to the question we've all been asking for week. She just wants to hurt her mother. That seems like a very mature and wonderful thing to do when you get down to it. There's not much else anyone can do but sit back and relax with this one, and hope that these two can get it together enough to stop this nonsense.
What's Next on the Young and the Restless
Do you think Jack and Victor could be brothers? The mystery continues today on #YR. pic.twitter.com/YVWX9eHOOc

— Young and Restless (@YandR_CBS) September 17, 2018
Nikki is going to find herself in a negative situation in the coming days, and she's going to be put to the test. What's being tested as this comes to play is her loyalty. Can she make it work for her, or will she suffer more than they will? There is not much that they can do to get this situation under control, but they do have a chance to get things to work — but only if she chooses to remain loyal to those who are the most important to her. If she cannot keep that situation under control, she will not have much else to offer. Now that we've discussed this, we have to discuss something else that's going on right now.
That has everything to do with Victor. Just a news drops that there is a chance that Jack might be his brother if his fatherhood works out for him, we will not see Victor for some time. Eric Braeden, who plays Victor, has taken an extended leave from the show. We aren't sure what for or how things are going for him, though we do hope that his leave is for fun and enjoyable reasons and not for sad reasons or something else. He will not be seen for a while as he enjoys his time off, and that is something that fans will have to deal with. He's a fan favorite in terms of his bad personality, and we will all miss him tremendously.
Stay tuned for more Young and the Restless and be sure to check out TVOvermind daily for the latest Young and the Restless spoilers, news, and updates.