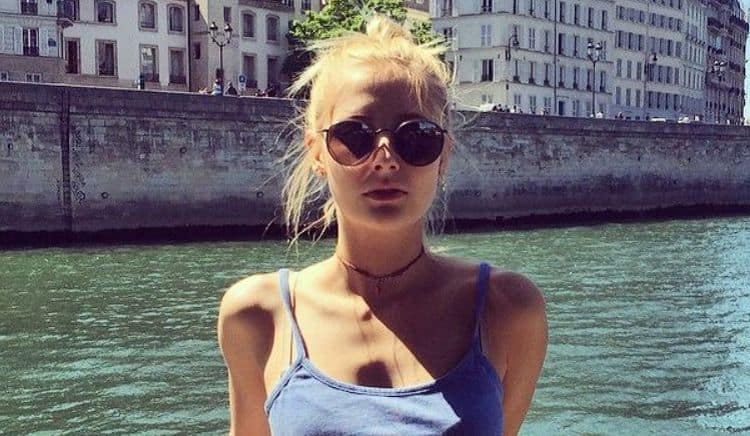 It's been 10 years since Vanessa Dubasso made her first on-screen appearance. Her journey in the entertainment industry hasn't always been easy, but no matter what, she's managed to keep moving forward. Over the years, she has built up a solid resume and she's gotten the opportunity to work with some very well-known people in the industry. At the moment, many of her roles have been on the smaller side, but Vanessa's time is definitely coming. She has a couple of projects in the works that are sure to continue to establish her as someone to keep an eye on. Continue reading to learn 10 things you didn't know about Vanessa Dubasso.
1. She Was In An Episode Of Pretty Little Liars
Breaking into the entertainment industry isn't an easy thing to do, and many actors find themselves starting their careers with roles in no-name projects. Vanessa Dubasso, however, was fortunate to land her debut role in a very popular show: Pretty Little Liars.
2. She Likes To Travel
Vanessa is all about living life to the fullest, and she does her best to make every moment worth remembering. She loves having new experiences and traveling is one of the best ways to do that. Vanessa has gotten the opportunity to travel frequently and she especially enjoys visiting places with beautiful beaches.
3. She Loves Fashion
Even outside of acting, Vanessa is a very creative person and fashion is one of her favorite ways to express herself. She has a great sense of style and she doesn't shy away from trying out different colors and patterns. No matter the occasion, you can bet that Vanessa knows how to put together an outfit for it.
4. She's In A Relationship
Vanessa has probably earned a spot on lots of people's celebrity crush lists, but sadly for those people, Vanessa isn't interested at all. She is in a happy relationship. Although she has posted several photos with her boyfriend on Instagram, she hasn't revealed any information about him.
5. She's A Model
In addition to the work she's done as an actress, Vanessa has also had a successful modeling career. At one point in time, she was signed to a Los Angeles-based modeling agency called Wunder Management. According to her profile on Model Mayhem, she has worked with several well-known photographers including Andrew Stiles and Chris Heads.
6. People Love Her Feet
Acting is probably the first thing that comes to most people think of Vanessa. However, for other people, it's Vanessa's feet they think of whenever they hear her name. That's right, people really seem to be into Vanessa's feet. Her page on Wikifeet shows that her feet have a more than four-star rating.
7. She's A Private Person
Even after spending a decade in the entertainment industry, there isn't much information on the internet about Vanessa. From what we can well, she doesn't do many interviews and she is a very private person overall. Although she's active on social media, her posts don't really give any insight into her personal life.
8. It's Unclear If She's Had Formal Acting Training
Since there isn't a lot of information out there on Vanessa, we weren't able to find any details on how she got into acting. That said, we didn't find anything to suggest that she's had any sort of formal acting education. As she gets further in her career, there's a chance she could decide to open up more and share some of this information with the public.
9. She Isn't Afraid Of A Challenge
The entertainment industry can be brutal, and even the most talented actors can struggle to get roles. This is something that Vanessa knows and understands. As a result, she is very open-minded about the kinds of roles she's willing to take. She isn't afraid to step outside of her comfort zone and she welcomes opportunities that allow her to put her acting skills to the test.
During an interview with Vampire Squid, Vanessa said, "As an actor, you want to take any role you can. It might be very challenging, but that's what makes acting so much fun."
10. She Likes To Stay Active
Staying healthy is one of the keys to having an enjoyable life. It can also be very important to having a successful career in the entertainment industry since acting can be a very demanding job. For those reasons, Vanessa is serious about taking good care of herself. We weren't able to get the details on Vanessa's workout routine, but it's clear that she puts a lot of effort into keeping herself in great shape.
Tell us what's wrong with this post? How could we improve it? :)
Let us improve this post!