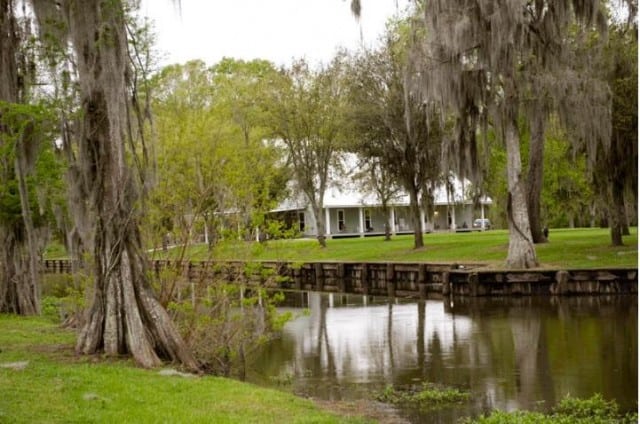 Troy Landry might not seem like the kind of man who likes the finer things in life when you see him in his standard striped polo hunting alligators 30 days of the year on Swamp People, but he's living the good life. He and his wife, Bernita (a teacher), are living the kind of life that many people dream of when they are not filming their hit reality show or bothering with that whole killing alligators deal. With only 30 days each year to bag and tag as many gators in the Louisiana bayou as possible, Troy Landry spends the rest of the year on his boat fishing and catching and selling crawfish; but he also spends it puttering around he and his wife's dream house.
Photo by Louisiana Life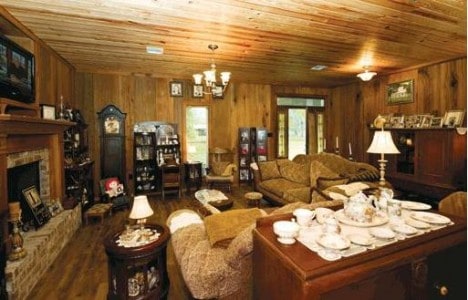 The Cypress House
The home in which Troy Landry and his wife live and built is a labor of true love. For three decades they lived in a trailer, saved up their money and saved every single piece of cypress that Troy found in the bayou. They stored every piece for years and years, only taking it out when they had enough of that and money to build their massive dream house completely out of cypress – not sheetrock.
Photo by Louisiana Life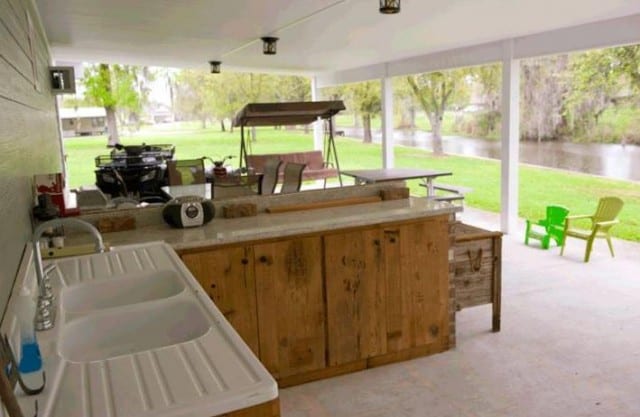 It's a real dream home
If there is one thing that the Landry's love, it's entertaining their family and being outdoors. They made sure they had plenty of space outside their home that they could include an al fresco kitchen perfect for cooking amazing meals to share with their families.
Photo by Louisiana Life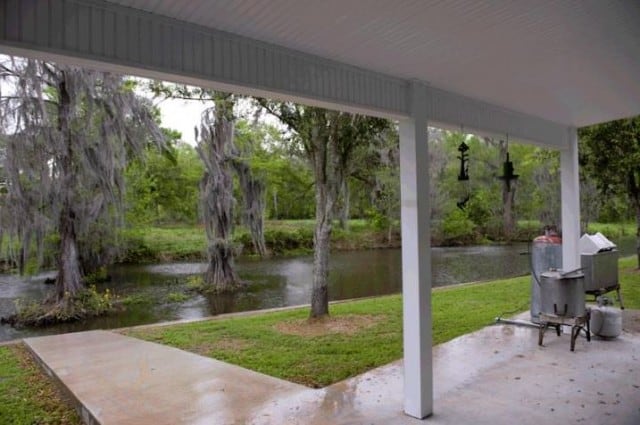 The water is everything
It doesn't matter that Troy Landry spends all of his time on a boat catching alligators, fish and everything in between. He loves the water and knew he would one day build a home on the water so that he could enjoy the gorgeous views that Louisiana is so famous for having.
Photo by Louisiana Life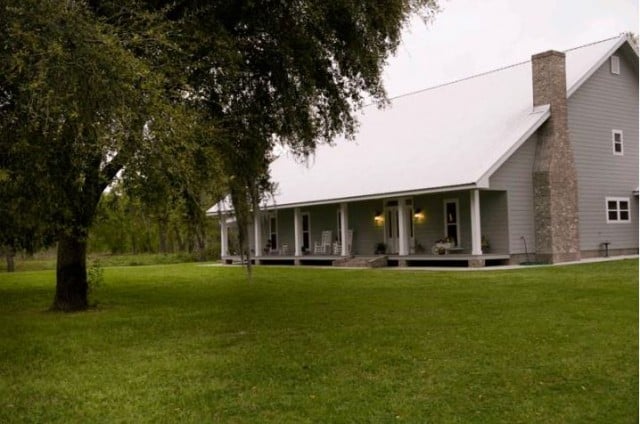 It's a big house
At the end of the day, you simply cannot judge a book by its cover. Troy Landry doesn't look like the kind of man who lives in a big house with one family room that's 30×34 feet, but that's exactly who he is. He's a simple man who likes his life the way that it is, but he's not immune to the creature comforts of a big luxury house with upgraded amenities.
Photo by Louisiana Life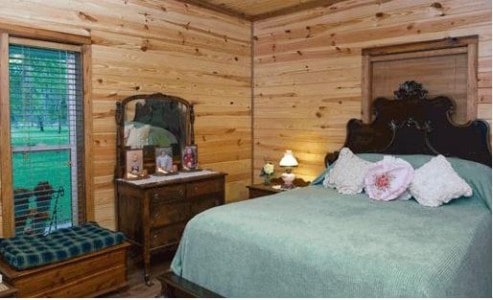 Simple and Rustic is the theme
If the Landry's had to choose a theme for their house, it might simple but rustic. They don't like anything flashy or over-the-top save for their gorgeous water view and all that cypress. Their furniture is a mixture of antique, passed own from generation to generation and thrift store finds.
Photo by Louisiana Life