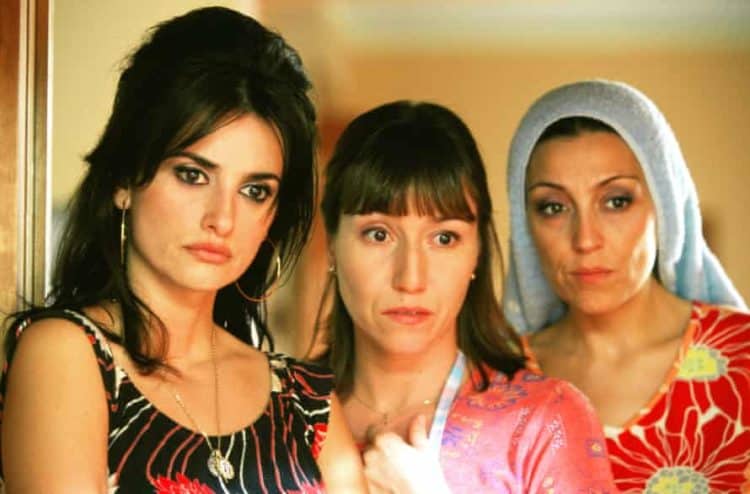 Life is always more enjoyable when journeyed with a partner in crime. A ride or die that has been there since the beginning. The same goes for the colorful world of show business. Having a constant to celebrate your highs with, and comfort you during your lows is one of the best feelings in the world. The entertainment industry is a different animal on its own. Many have come, but only a number have conquered. Speaking of partnerships, we have seen some of the most adorable friendships and collaborations in Hollywood through the years. Think of the bromance of Matt Damon and Ben Affleck, the kickass sisterhood shared between Cameron Diaz and Drew Barrymore, the heartwarming and heart-tugging movie making magic that happens whenever Nora Ephron and Meg Ryan join forces, and the genius that unfolds whenever Martin Scorsese and Leonardo DiCaprio get together. These personas are just the tip of the iceberg. There are so many more iconic duos that continue to be forces to be reckoned with.
The Partnership that Blessed the World of Cinema
Another well-loved pairing the world has gotten to know exists between two Spanish powerhouses. One has been making history behind the camera, while the other is a critically-acclaimed actress, who has starred in numerous award-winning flicks. The two are no other than Pedro Almodóvar and Penélope Cruz (Vicky Cristina Barcelona). What started out with a fan's admiration turned into a cinematic partnership that only grows deeper with time. Cruz was a 16 years old when she first became enamored with Almodóvar. She took fangirling to the next level when she sneaked in the cinema to watch Almodóvar's R-rated film, "Time Me Up! Tie Me Down!". During that time, Cruz was still an aspiring actress, who was still trying to make her mark in the industry. She used her admiration of Almodóvar as fuel to find the opportunity to work with the famed director. Fast forward to a few years later, and Cruz's grit finally paid off. What was once just a fangirl's dream turned into reality in 1997 when the two finally got the chance to make a romantic drama thriller called, Live Flesh, wherein Cruz had to play a prostitute who becomes a young mom. Interesting choice of storyline for their debut film collaboration. The two artists continued to make waves, as they proceeded to collaborate in a total of 8 films. Some of these include the highly-acclaimed ones include, All About My Mother and Volver, in which the first one earned Almodóvar his first Academy Award for Best Foreign Language Film.
There's No Stopping the Iconic Duo
Their most recent collaboration is a film called Parallel Mothers. The Spanish drama marks their 24th year of working together, and there's no stopping the duo anytime soon. The film explores the intricacies that come with motherhood. Cruz even mentioned that her role was one of the most difficult characters she's ever portrayed. The storyline follows two women whose first meeting happens inside a hospital room where they are about to give birth. Cruz portrays the role of Janis, a professional photographer in her late thirties. The other mother-to-be, Ana, portrayed by Milena Smit (Cross the Line), is a teenager whose pregnancy journey is totally different from Janis'. Both women lean on each other for support and even give birth to baby girls on the same day. This shared experience strengthens their bond and forges an unexpected friendship. Almodóvar is no stranger to creating movies that are able to dissect real and relatable relationships. This film is not only about motherhood, as it also delves deeper into familial relations that even go as far as covering the ties that bind ancestors with their descendants. Janis is seen to be committed to her goal of opening a mass grave in her home village, which contains the body of her great-grandfather, as well as his other fellow countrymen who were murdered in the Spanish Civil Mar, and who were not given the proper send-off they deserved. An homage to the brave souls who risked their lives for their country. This gesture turns even more sentimental, as Janis gives birth to new life. The realization that a family's past is still somehow carried over to its future generation is humbling.
Parallel Mothers is another treasure that Almodóvar imparts to his audience. The renowned director is known for creating masterpieces that contain rich characters and empowered women. He does it flawlessly again this time around. The film had its world premiere at the 78th annual Venice International Film Festival last September 1, 2021, and will be the closing film of the 2021 New York Film Festival on October 8, 2021, which will also be the same day the film will have its theatrical release in Spain. Here's to hoping that the movie will be accessible to viewers all over the world by then too!
Tell us what's wrong with this post? How could we improve it? :)
Let us improve this post!