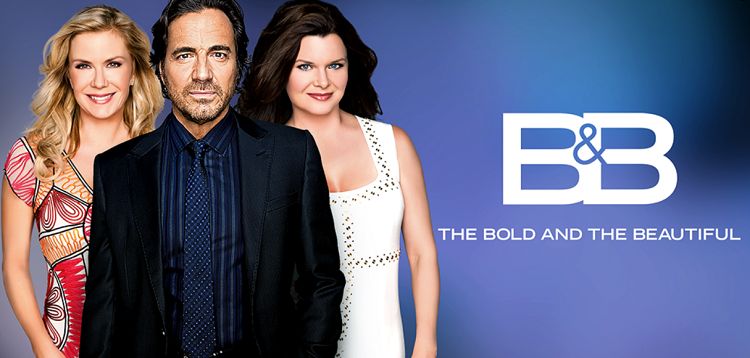 Bold and the Beautiful fans have seen a few things happen this year that has sparked the 'weird' meter in our minds. Things in Los Angeles aren't always as dramatic and weird as they are in other fictional soap opera towns, but that's been a little different this year. While the residents of LA are typically only into their relationships and sabotaging other's relationships to get what they want, there are really never any fake deaths and come-back-from-the-dead moments or anything to that degree. That does not, however, mean that some things don't make us go 'hmm' as we see them play out. This has been a weird year, and we've narrowed down a few of the weirder moments.
Thomas' Mannequin
Of everything weird that has ever happened in LA, this takes the cake. Him finding a mannequin that looks exactly like Hope after she married Liam and they are raising their daughter and Thomas' son together was too much. We were actually happy to know that something was wrong with his brain when this all came about. Who does this? Who lives with a mannequin? Who shares his life with a mannequin? What is all of this weirdness that he is just pretending is totally fine?
Steffy's Addiction
We didn't like it. It was weird. She's been strong and capable and on her best game since she decided to become a single mother and leave Liam's drama out of her life. She made the very adult decision to take care of herself and her daughter, and she made the decision to remove herself from Liam's options and move on with her life. She'd never been better, so when she decided to one day very randomly pop a few painkillers and become an overnight addict – literally overnight from one day to the next – we were all horrified. It was beyond weird.
Sally's Sudden Desperation
The weirdest of all things is this one. She came to town a little devious and looking to get back at the people she felt hurt her grandmother and family, and then she learned some hard lessons. She decided she wasn't the vengeful type, and she would work hard and be a good person and not allow people's issues with her life to become bigger issues. She did all this on her own, and she matured so much. She was really growing into a lovely young woman with a lot to offer, and then baby-stealing, lying, manipulative Flo came to town and decided to change the game. Sally then became a desperate person who did desperate things like faking her impending death to get him back. We didn't like it. It was weird for her.
Flo and Wyatt Becoming the New Ridge and Brooke
This. This was weird. First and foremost, the fact that he chose her was weird. She kidnapped his niece and sold her to his sister-in-law out from under his brother and Hope. Then she spent nearly a year in his bed lying to him about it, and then she came clean. He forgave her, and all is well? Hardly. But, when their moms, who were best friends for so long, decided to get into the world's biggest fight, they turned into Brooke and Ridge. They took sides, they put other grown adult's lives ahead of their own relationship, and they became a weirder, younger version of them. It's not right, honestly. It's the weirdest of the weird.
Katie's Sisters Pushing for a Bill Reunion
What really is so weird is that even Brooke was in on this one. She's the reason that Bill and Katie's most recent happily ever after was put on hold. Katie was literally fighting for her life in the hospital hoping someone would be a match for her and save her life with emergency surgery, and Bill was working harder than he'd ever worked in his life to make sure he could make things right with her. He was the dad to their son he'd never been to his other sons. He was good to her. He declared his undying love for her in every manner of speaking, and we are just not sure how things turned around. She came through her surgery, she lived, and she went through recovery. While recovering, Bill and Brooke shared a kiss. This is not the first time or the last time. Her sisters pushing her to be with him is too much. It's weird that even Brooke is in on this one.
Tell us what's wrong with this post? How could we improve it? :)
Let us improve this post!