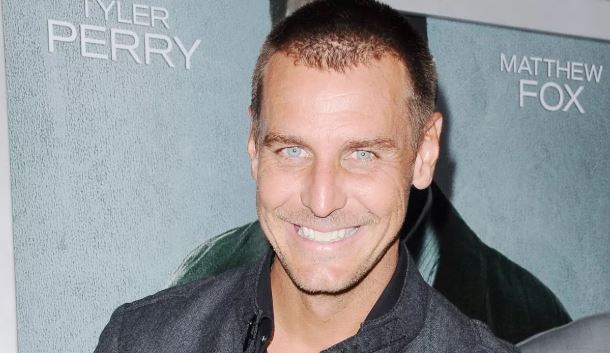 The Bold and the Beautiful fans just love it when someone comes from another show and makes themselves at home right here. It's one of those things that just makes us all feel good and happy, and we are so happy that Thorne is around. He's been taking on major lines lately, and he's showing us he's good at what he does. So we've been in the mood to sit back and allow his story to impress us, to show us what he's made of, and to make sure we can get a chance to fall for him all over again after he left his other show to come over here. We want to know more about Ingo Rademacher, and we're going to bring you what we know right here, right now. You're welcome.
1. He's German
He was born on April 22, 1971 in West Germany. He lived there with his parents and his siblings for many years, and he began his school education there, too. He's been around for a while, and that's why he's primarily German.
2. He's Also Australian
However, Ingo is also Australian. He and his family moved down under when he was only 10. So, he was born and raised in Germany for a decade, and then he spent more time than that living in Australia. He considers himself both German and Australian.
3. He Dropped Out of College
He began college with the goal of graduating with a degree, though we don't know what kind of degree he was in school for. All we know is he lasted all of six months in the university in which he was enrolled, and then he dropped out to pursue a career in modeling. It worked out for him.
4. He Began Working As A Model
Modeling came easy for him as he is so good looking. He was not unsuccessful in his endeavors, and we don't know that he wouldn't have taken his career further had he not been given a chance to work in the acting industry.
5. He Began Acting in Soaps
His first acting gig was in Australian as a star on a daytime soap over there. He was successful and spent some serious time in the role, but he eventually ended up leaving and coming to America. He wanted to be on the soaps here, and he made that happen.
6. He's A Reality Show Star
For a while, he was on a reality show. He was a contestant on Dancing with the Stars. He was paired with famous champion Kym Johnson, who also met and married her husband on the show. She's married to a famous business mogul.
7. He Dated Liz
For some time, he and his General Hospital co-star Rebecca Herbst were an item. They spent some serious time together, and they were very close. They didn't work out, though, and we think they remained friends. They are both big characters on the show, and they both worked together for many years after they ended their relationship.
8. He's Married
He married his wife, Ehiku, on October 3, 2009. They had a baby already, who was born in Malibu on July 11, 2008. Their first child is a son by the name of Peanut. They later had a another son, Pohaku, in 2012.
9. He's A Business Owner
He and his wife own a successful business in Hawaii. It's an activewear store called Mahiku. They run it together when they have a chance, and they spend some time apart while he's working in LA and she's in Hawaii, but they do try to spend as much time as they can together.
10. He's A Father
He's got two kids, but that's it. He began his best job as a father in 2008, which means he's been in the role for a solid decade now. He was in his late 30s and well-established when he had his first baby, which means he was probably a bit more prepared for the job than he was earlier. Now he's getting to play a newlywed man with a sudden son of his own with his new wife on television, and it all began with a custody battle and a lot of drama.