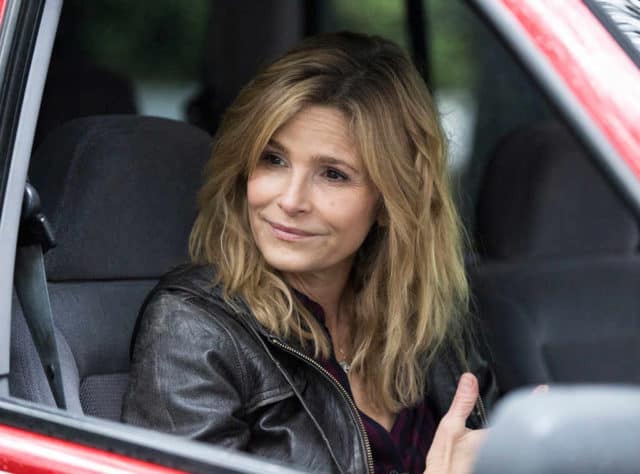 Fans of Kyra Sedgwick from back in her TNT "The Closer" days as Deputy Chief Brenda Leigh Johnson love seeing her come back to the small screen. That show morphed into the current crime drama "Major Crimes" but Kyra is no longer on it. Also, well-known as the wife of the film star and musician, Kevin Bacon, Kyra now brings her considerable acting talents to a new crime drama with an interesting format. So, the question now is "Ten Days in the Valley Series Premiere: Will the Show Make It?"
"24"-Like Format
For starters, the format that I'm referring to is similar to the hit show "24". Just as each show represented 24 hours in the life of Jack Bauer, "Ten Days in the Valley" takes place over a ten-week TV schedule with each show obviously occurring on one of those ten days referred to in the title. It revolves around Jane Sadler (Sedgwick), who is an overworked television producer who is currently producing a controversial cop show. Her life is a whirlwind of responsibility, leaving her to be spread pretty thin between stress at work and stress at home. She has a young daughter named Lake (Abigail Pniowsky) and is separated from her alcoholic philandering husband, who we later find out is sleeping with Jane's assistant.
Battling Spouses & Pills
The relationship between the spouses is tense, to say the least, and they constantly fight over their parental rights. Following an argument over whether Lake will go to school the next day or to the family cabin with her dad, Jane and Lake climb into Jane's king-size bed and Jane sings Lake to sleep while popping a couple of pills at the same time. Meanwhile, the cop show is engaged in a night shoot and the director calls Jane, jarring her out of her pill-induced sleep. He tells her that there's a problem with the permits and they can't do the love scene in the alley after all, so it has to be immediately rewritten. Don't they have writers for that? Who knows but anyway, Jane gets out of bed and heads to her office, which is really just a shed out in the backyard. Being a good mom, she takes a baby monitor with her (although Lake isn't really that young).
Writer's Block, Wine & Coke
Out in the office, Jane is obviously encountering some serious writer's block in spite of the bottle of wine she has consumed. She pulls out a takeout menu and calls. A young man shows up but with no bag of food. He sells her a gram of cocaine and asks what she's working on. She tells him the problem with the love scene and he, being a wannabe-writer, tells her it's quite simple, "In the office, blinds closed, on the floor". She, of course, laughs at the idea but, in the end, writes it exactly that way after snorting some of the coke. Then she stashes the baggy inside a broken guitar in the corner of her office/shed.
Little Girl Gone
When Jane tries to get back into her house, it's locked. She panics, breaks a window and runs to the bedroom only to find Lake is gone and the baby monitor lies unplugged on the floor. Didn't do much good, did it? She calls her sister who arrived and calls the cops against Jane's better judgment, considering her condition. The husband, of course, is the main suspect but the police don't find anything when they search his home.
Art Imitating Life?
What follows is plenty of intrigue as Jane tries to figure out who could've kidnapped Lake. Secrets and lies come popping out everywhere, from her production company to problems with the true-to-life characters in her TV script that mirror a real dirty cop investigation. On top of that, the assistant actually lied to the cops about where Jane's ex was at the time of the kidnapping. Hmm, maybe he did do it. (BTW, Janes knows nothing about their affair.) We'll just have to wait and see.
Thumbs-Up or Thumbs-Down?
So, all in all, in my humble opinion regarding that question of "Ten Days in the Valley Series Premiere: Will the Show Make It?" deserves a resounding "Yes". It offers the possibility of numerous red herrings and some pretty good cliffhangers on every week's episode. Add to that, the interesting material on the behind-the-scenes of producing a TV crime drama and Kyra's amazing acting backed up by a good cast of characters, and the show promises to be a bonafide hit for ABC.