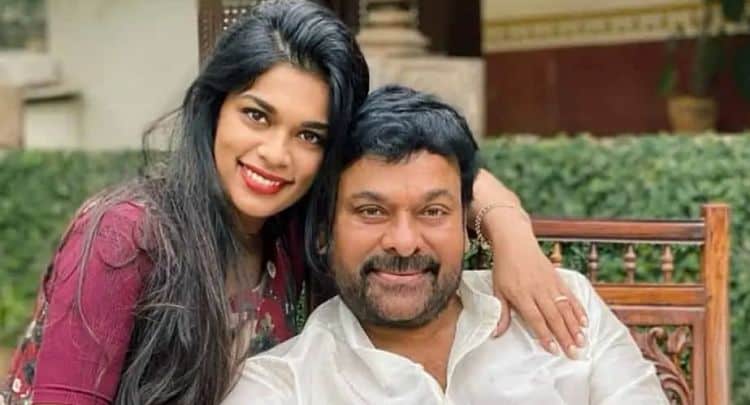 Chiranjeevi is one of the most famous actors in all Telugu films. The Indian actor has been in the entertainment industry since the 1970s, and he's been able to use his time wisely resulting in more than 150 different projects with his name in light. He later went on to become a politician, and his name is synonymous with absolute fame. His family, too, has always been in the spotlight. His children grew up with their father's name everywhere, and they are accustomed to having their own personal lives splashed across the front page, the gossip sites, and the internet. Chiranjeevi's daughter, Sreeja Kalyan, is absolutely accustomed to seeing her name in the press, and the rumors of her alleged divorce are swirling at the moment. Are the rumors true? We don't know if they are true or not, but we do know fans are ready to learn as much about her as possible.
1. She is Young
Sreeja Kalyan was born in the 80s, but not in the early 80s. Her date of birth is November 11, 1988, which means she only just celebrated her 33rd birthday prior to the holiday season of 2021. She grew up primarily in the 90s seeing as she likely has no memory of her life in the 80s.
2. She is Married
Sreeja Kalyan is a married woman. She married her husband in 2016, and his name is Kalyan Dhev. His father is a well-known jeweler as well as a business person who is based in the United States. Together, they've welcomed one daughter into their marriage. Her name is Navishka.
3. She Was Married Before
Prior to her current marriage, Sreeja was married to another man. His name is Sirish Bharadwaj, and they were married many years ago. In fact, they were married when she was quite young. She married him in 2007, which would have made her 18 or 19 at the time of their wedding (depending on the exact date of their marriage). She divorced her first husband after filing a harassment suit.
4. Her Second Wedding Was Private
When she married her current husband, it was in the midst of an exceptionally private ceremony. The wedding was held at her father's estate, and only their closest family members were invited to the wedding.
5. There are Divorce Rumors
It's been a month or so of constant speculation that this couple is divorcing, and there are a few things fueling the fire of this rumor. Number one, she changed her name on her social media accounts to remove her married name. Number two, her entire family was noticeably absent from her husband's release of "Super Machi," which is simply not common.
6. She Has an Older Child
Her daughter with her current husband is not her only child. She gave birth before they were married to another daughter. However, we are unsure whether this daughter belongs to her first husband or if she is the result of a subsequent relationship. What we do know about her is that she seems significantly older than her little sister, and she is as lovely as her mother.
7. She's Not Following Her Husband
Changing your name on your social media is one thing – anyone can do it anytime they want – and your family not attending your husband's premier is another. However, when you unfollow your own husband on social media, it is not a good thing. This is probably the most telling of all the evidence that this couple might not be together any longer.
8. She Went to College
We don't know where she went, but we do know that she went. We know this because her first husband was her college sweetheart. His family was apparently asking the young bride and her family for a dowry in 2011, and that was part of the cause of their split.
9. She's Private
She shares her family, she shares things she's proud of and that are important to her, but she is a master of keeping her personal life to herself. She is not one to go out and be part of the public eye without a good reason, and that's good for her. It's even better for her little girls.
10. Her Family is Quiet
There is not one person who has made a comment, speculated, or said a word about her impeding – alleged – divorce. She's said nothing. Her husband hasn't said anything, and her own family has been quiet about it all. No one knows if it is true, but no one will be surprised if it is.
Tell us what's wrong with this post? How could we improve it? :)
Let us improve this post!