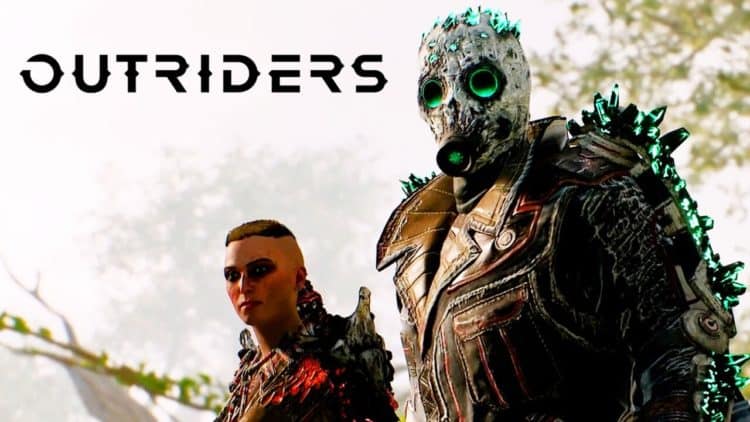 Square Enix and People Can Fly have recently launched the smash-hit looter-shooter "Outriders" and aside from the server issues that have run rampant throughout the game's launch, it appears that most players overall are having a lot of fun with the game. Outriders has taken inspiration from many different games in the looter genre, and essentially taken the good parts from each of them and put it all into a single game. So if you are enjoying your time as an Outrider in Enoch, what other games might you find enjoyable? Well, there's countless games to play if you like Outriders, but we've somehow found a way to condense it into our top 6 games, so let's take a look at these 6 games you should play if you're liking Outriders so far.
6. Destiny
Of course, we had to put Destiny on the list, though you may be surprised to see it so low on the list. Outriders is a looter-shooter much like Destiny, however that's about where the similarities between the two shooters ends. Destiny and Outriders are very different games, and the developers of Outriders have even said that the game is more inspired by other games in the genre, rather than Destiny. While the Legendary loot in Outriders and the Exotic loot in Destiny may function in a much similar way, the actual perks on each piece of gear in the two games differ entirely. In terms of gameplay, Destiny is a live-game which means that it is continuously supported with updates and new content on a semi-regular basis, in the case of Destiny, this takes the form of a seasonal content model similar to games like Fortnite and Apex Legends. Outriders is not a live-game and, outside of future expansions, the game is finished; which means that there's no need to constantly pay to opt-in to a season every three months. If you like Outriders, but prefer a more open and evolving world with gear that has a rich history and a unique identity, and you haven't already been playing Destiny since before the launch of Outriders, you should definitely check it out.
5. Marvel's Avengers
Marvel's Avengers is also another looter game, however, the difference here is that Marvel's Avengers is a looter-brawler rather than a looter-shooter. The gameplay is much different than that of Outriders, but the looting experience is about the same. Unlike Destiny, the loot "identity" is lacking quite a bit in this game, however it works just about the same as Outriders, though it may be a tad more extensive. Every once in a while, you'll come across an area in which you will encounter a loot chest that contains some gear as well as resources, just like you would in Outriders. The game is definitely a blast, and even recently dropped a few content updates including the introduction of Hawkeye to the game.
4. Bulletstorm
The developers of Outriders, People Can Fly, have claimed they know exactly what they're doing in terms of crazy gunplay as they have developed various other games including….Bulletstorm! That's right, if you enjoy tearing up your enemies in Outriders, then you'll probably enjoy shredding 'em up in Bulletstorm as well, considering they're made by the same people. Bulletstorm was known for its crazy humor and incentivized creative kills, and Outriders quite literally tells you to play aggressively, so it seems that People Can Fly definitely prefer you to actively play their games rather than sit back and play passively.
3. Borderlands
What do Outriders and Borderlands have in common? Well, I'm glad you asked; the answer to that is they both have insane loot. I mean, if there's a single thing that both Outriders and Borderlands just absolutely nail – it's the loot. The power fantasy that both Outriders and Borderlands allow the player to chase is just out of this world…literally. The gear in both of these looters is just absolutely fantastic and I will never ever get sick of chasing the best possible loot in both games.
2. Gears of War
While Gears of War isn't exactly a looter-shooter like Outriders, both games have very similar movement systems even down to the cover system of each title. Gears is a very popular Xbox exclusive series that rivals Halo in popularity, and the movement system is very recognizable and unique, and Outriders has seemed to captured it perfectly. Both of these games feel solid while moving and they both generally have the same tone, so if you like Outriders, you should definitely try out Gears of War.
1. Diablo
Of all games that Outriders has taken inspiration from, Diablo is by far the property that the game has been inspired by the most. Outside of Destiny, Diablo is definitely one of the biggest looters of all time and is beloved by many. This Blizzard series is definitely something to check out if you like Outriders.