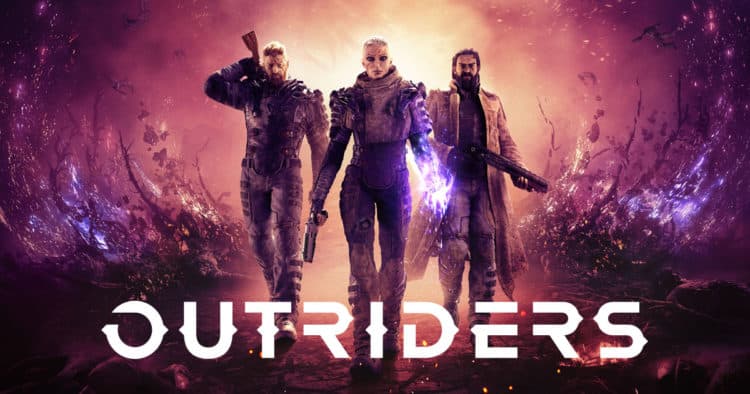 Outriders is the most recent title to be known as the "Destiny killer," but we know that the previous game to hold this title, Anthem, did not make it. Anthem is – or was – a third-person looter-shooter developed by BioWare and published by EA. It was marketed as being the "Destiny killer" as Destiny wasn't in the greatest spot around the time of the game's announcement, so Destiny players were waiting patiently for Anthem to make its arrival and put an end to Destiny's reign as the looter-shooter. Unfortunately, this didn't end up going well as Anthem's launch was full of bugs, exploits, and performance issues – essentially what happened to Cyberpunk 2077; this failure meant that Destiny would live to see another day. Now the next big title to hold the title of "Destiny killer" is Square Enix's Outriders. Can it live up to its title? Can Outriders finally overthrow Destiny? How can it avoid Anthem and Destiny's mistakes?
Better Loot
One of the biggest issues within Destiny and Anthem is the loot. Destiny has always had a problem with its loot whether it's not enough, too much, boring, or game-breaking, there's always an issue. The only advantage that Destiny has against Anthem with its loot is the fact that it is so unique and memorable. The Exotic tier loot in Destiny is among the most popular in all of gaming history, whereas Anthem's loot is completely forgettable. While this may just be due to Destiny's longer lifetime and people have had a chance to become familiar with the weapons and armor as opposed to Anthem which has only been around for 2 years. Outriders' loot needs to be much better and from the looks of it, it is. The official Outriders Twitter account has recently tweeted several teasers for new armor set and mods such as the "Trap Cluster." This mod doubles the number of mines that can be thrown before triggering the cooldown. There's also a legendary set of "Terrential Downpour" armor; obtaining a full set will unlock a set bonus that allows Scrapnel to create additional cluster bombs after explosion. Already, this is a great sign for players as they are not only showing off the loot up front, but the loot is also actually really good and serves a purpose. Myself and many other players have been begging Bungie to implement set bonuses into armor for years now, so that we have a reason to wear certain armor, but we have yet to receive even any acknowledgement about this.
Better Content
Outriders needs to also create better content for a better player experience. Destiny has almost always lacked content-wise not only in terms of enjoyment, but also in terms of incentivizing players to play the game. In the recent seasonal model for Destiny 2, we get a new seasonal activity every few months. This started in Season of the Undying with the "Vex Offensive" seasonal activity which was a 6-person match-made activity that actually felt like an activity with some rewarding loot and triumphs to complete. Fast forward a couple seasons and we've regressed to some public events and a couple of semi-decent weapons. Destiny as a live-service just doesn't work. This whole "content drip" and seasonal model is doing more harm than good to Destiny's playerbase. The good news is that Outriders has no live service elements whatsoever! Outside of maybe some potential future DLC, the game is completed, so as long as the content in the game is worth playing, it should be able to easily avoid Destiny and Anthem's mistakes.
Listen to Player Feedback
Recently, Bungie published their weekly update called "This Week at Bungie" and it offered a few details at some sandbox changes coming in the next season; these changes have not been received well. It looks like Bungie is focusing exclusively on in-game numbers rather than player feedback that has been given for years now about many things that have consistently been ignored. It's gotten to the point where players are getting fed up with Destiny and the disconnect between Bungie and the players, but the sheer time and money investment into the potential that Destiny has prevents many from completely leaving the game. If Outriders does anything differently from Destiny and Anthem, they absolutely need to listen to feedback from the players.
As long as Outriders contains better loot, better content, and actually listens to feedback directly from the players, I have no doubt that it will become bigger than Destiny and Anthem alike. I, for one, am incredibly excited for the game and hope that it lives up to its amazing potential. Outriders releases on April 1, 2021 for Xbox One, Xbox Series X|S, PlayStation 4, PlayStation 5, Google Stadia, and Microsoft Windows.