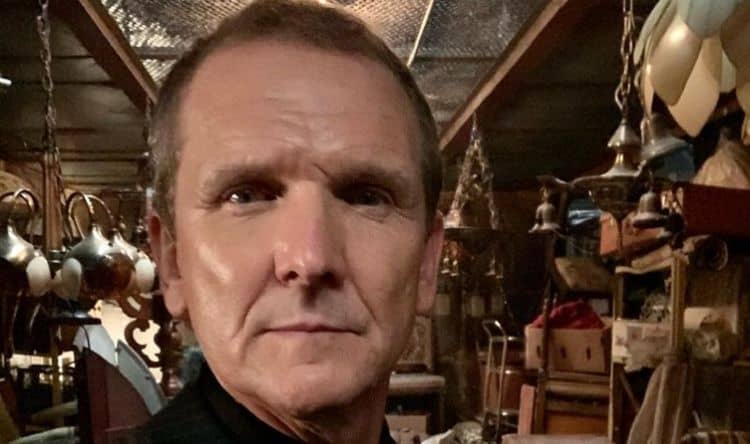 Daytime television fans need no introduction to Sebastian Roche. He's everyone's favorite bad guy gone good on "General Hospital," in the role of Jax. He's a man who has been in the entertainment industry longer than many of us have even been alive, and he takes every role and turns it into something worthwhile. He's a man who has immense talent and the fan base to prove it. If you don't know much about him as a person, here is everything you need to know about Sebastian Roche, one of the most famous people on daytime television.
1. He's in His 50s
Sebastian Roche has taken care of himself over the years. He was born on August 4, 1964, and he celebrated his 57th birthday in 2021. He's been in the business since 1986. He was in his early 20s when his career began, and he's flourished over the past 35 years.
2. He's French
One thing that surprises fans when they hear it is the fact that he is not an American actor. He was born and raised in France. In fact, he was born in Paris. He's a Parisian actor who can take on any dialect and accent he's asked to take on when working – and he does it so well that no one can tell he's not the nationality he's portraying.
3. He Has Been in Some of the Best Shows
In addition to daytime television and some of the biggest movies of our own generation, Roche has been on many primetime shows. He had prominent roles in both "The Vampire Diaries," and "The Originals," as a vampire by the name of Mikael. The man who fathered each of the original vampires and set out to kill them in his horror over being the father of those who cannot die.
4. He Lived on A Boat
One very cool factor that many people are unaware of is that Roche and his family did not always live in Paris. While he was born and raised in the city of love, he only lived there full-time until he was approximately 12. At that age, he and his siblings began living on a sailboat with their parents. They spent six years living on the boat and traveling the Mediterranean. They also traveled regularly to countries such as Africa, and they made their way around the world to sail the Caribbean and South America. It was a very cool upbringing.
5. He is Multi-Lingual
Due to the fact that he and his family spent six years living and traveling on a sailboat, they also learned a few things along the way. They learned to speak several languages. Roche's first language is French, but he now speaks English, Spanish, Italian, and French fluently without difficulty.
6. He is Well Educated
When he was an adult and ready to carry on with his own future, he attended college. He began his educated at the Cours Florent, which is found in Paris. From there, he attended the Ecole Nationale Superieure des Arts et Techniques du Theatre. After he left this educational institution, he moved enrolled in the French National Academy of Dramatic Arts. He completed his education in 1989.
7. He's Been in the States Since the 90s
After leaving college in 1989, he did not immediately come to the United States to pursue a career in acting. He was already acting in Paris, but he waited to move to New York City until around 1992. He's been in the states regularly since.
8. He Eloped
In 1998, he and fellow actress Vera Farmiga eloped. They got on a plane, went to the Bahamas, and they got married. Their marriage lasted only six years, and their separation occurred in 2004. During their short marriage, the couple lived on an impressive estate in Upstate New York. The property boasted 117 acres.
9. He Divorced
Following his 2004 separation announcement, he and his first wife ultimately divorced. It's common in Hollywood marriages, and while some people hoped that the lovely couple could work things out and they'd end up back together, their reconciliation did not happen. He is not very open about his private life, though.
10. He Remarried
Ten years after announcing the end of his first marriage, Roche remarried. His wife's name is Alicia Hannah. She's also an actress, and she is from Australia. Their marriage was not an elopement. They married n front of friends and family at a Chateau in France. They also went on to work together in a 2017 movie by the name of "We Love You, Sally Carmichael," and their marriage seems to be thriving.
Tell us what's wrong with this post? How could we improve it? :)
Let us improve this post!