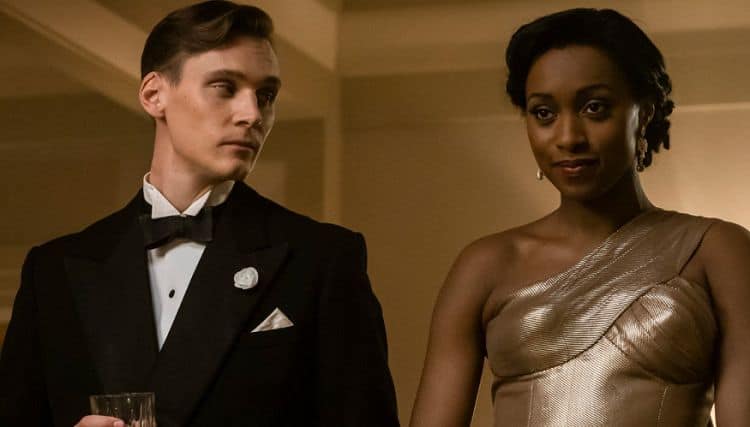 Every actor spends their entire career waiting for the moment that finally makes all of their hard work worth it. British actress, Rochelle Neil, is finally reaching that point in her career. After more than a decade of being cast in relatively minor roles, the last couple of years have really given Rochelle her time to shine. Now she has the opportunity of a lifetime as a cast member of the upcoming HBO series, The Nevers. The series is set to be released some time in 2021 and it will give Rochelle the chance to share her talents with viewers all over the world. Those who aren't familiar with her yet will definitely be shortly. Keep reading for 10 things you didn't know about Rochelle Neil.
1. She Is Always Loved To Entertain
Rochelle is one of the lucky people who was able to discover her passion at an early age. She's always enjoyed entertaining people and she got involved with acting when she was in primary school. Rochelle then went on to be formally trained in her studies at Italia Conti Academy of Theatre Arts.
2. She Had A Small Role In Terminator: Dark Fate
Just because a role isn't big doesn't mean that it still can't be a great opportunity. That's something Rochelle got to experience when she got the chance to become part of the Terminator film franchise. Rochelle made an uncredited appearance in the 2019 movie Terminator: Dark Fate.
3. She Was In A Video Game
Live action roles aren't the only place where Rochelle has been able to share her talents. Rochelle was the voice of Faye in the 2019 video game Anthem. As far as we can tell, that is the only voice work she's done so far. It'll be interesting to see if she does any other voice acting in the future.
4. She Loves To Read
Rochelle's idea of relaxing outside of work often enjoys kicking back with a good book. Rochelle loves to read and she's always looking for new book recommendations. Sometimes she even asks her followers on social media if they have any books they think she should check out.
5. She Is Not Shy About Speaking Her Mind
There are lots of people in the world who are afraid to say what they really think because they don't want to rub people the wrong way. Rochelle, on the other hand, isn't going to let the fear of ruffling people's feathers stop her from standing up for what she believes in. She is very passionate about social justice and the fight to end racism and she isn't shy about letting the world know.
6. She Is Active On Social Media
Rochelle's social media following is likely going to grow a lot once The Nevers is released, and her fans will be happy to know that she is pretty active on social media. She has accounts on both Instagram and Twitter and likes to keep them up to date with a good mix of personal and professional content.
7. She Loves To Spread Positivity
Working in the entertainment industry comes with a lots of ups and downs and it can be very easy to get discouraged. Although things in Rochelle's career haven't always been easy, she has always tried to see the bright side of things and this is a mindset she hopes to share with others.
8. She Is In A Relationship
Most people would agree that life has lots of perks when you have someone who's down to do it by your side. Rochelle appears to be in a happy relationship with a man named Jesper Borulf. While it's clear that the two are in a serious relationship, it's unclear whether or not they have officially tied the knot. Jesper works for a Swedish design company called CDLP.
9. She Is Fairly Private
Rochelle doesn't look to have any interest in being the kind of actress who shares her every move with the entire world. Instead, she is enjoying a more low-key lifestyle. As she gets more popular, we will likely learn more about her but she will probably never been the type to put all her business out there.
10. She Has Plan To Act Into Old Age
Most people like to set goals for themselves, and Rochelle is no exception. What she wants is simply to have a long lasting career. She told Pro Media Mag, "I'm hoping to wake up at 70 and still get that adrenaline rush as I walk on to set. Crazy, I know but I'm planning for the long haul."