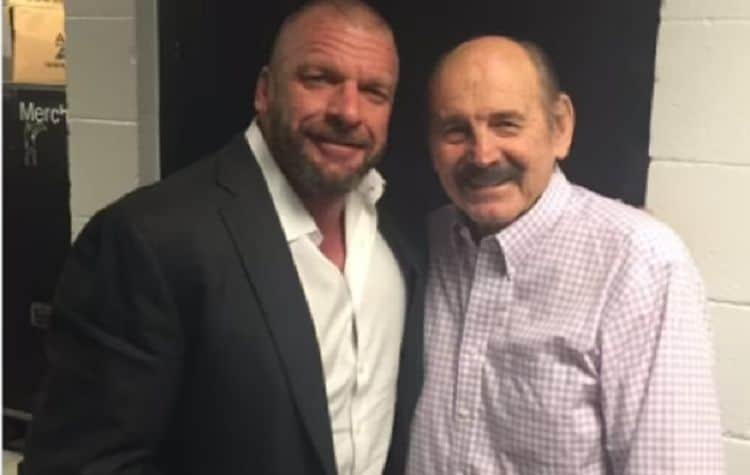 Professional wrestling fans everywhere are mourning the loss of hall of fame wrestler, Blackjack Lanza. He was 86 years old at the time of his death. Even though it had been nearly 40 years since Lanza last stepped in the ring, his influence remained strong among. Over the course of his career, Lanza had become known as a fierce competitor who never backed down from a challenge. He even became known as "the world's meanest wrestler". Not only was he well-liked by fans, but he also earned the respect of anyone he went up against. While there's no denying the fact that his passing leaves a hole in many hearts, BlackJack Lanza's contributions to the sport of wrestling will be remembered for many years to come. Continue reading to learn about the life and legacy of Blackjack Lanza.
Blackjack Lanza's Career
Blackjack Lanza was born John Mortl Lanzo in Minneapolis. Unfortunately, there isn't much information available on his childhood or upbringing and Blackacj was fairly private about his personal life over the years. However, we do know that he attended the University of Minnesota where he earned a bachelor's degree. After graduating, he became a sociology teacher, a career path that he never imagined would take him into the world of professional wrestling. According to Post Wrestling, he was recruited to wrestle while still working as a teacher. He began his wrestling career in the early 1960s under the tutelage of a local promoter named Verne Gagne. At the beginning of his career, Blackjack was wrestling under the name Joe Lanza and he quickly made a name for himself while competing for the St. Louis Wrestling Club. Blackjack Lanza's cowboy persona was a huge hit among wrestling fans and provided additional entertainment during all of his matches. Throughout the 60s, Blackjack wrestled for a number of organizations and he won several high-level matches. Not only was he known for his skills in the ring as a solo act, but he was also 1/2 of the popular duo, The Blackjacks. When Blackjack retired from professional wrestling in 1985, he didn't leave the sport behind for good. He was hired by the World Wrestling Federation as a road agent and producer. In his new role, he became instrumental in mentoring lots of young talent. Blackjack Lanza was inducted into the WWE Hall of Fame in 2004 and the Professional Wrestling Hall of Fame in 2016 as a member of The Blackjacks.
Blackjack Lanza's Death
News of Blackjack Lanza's passing began circulating the internet on December 8. 2021. Although he lived a relatively lowkey life and wasn't active on social media, previous reports indicated that he had been in poor health for quite some time. The announcement regarding Blackjack's death was followed by an outpouring of love from people who knew him best. Jack McMahon, the chairman and CEO of WWE, tweeted "Our hearts go out to the family and friends of Jack Lanza. He was a man's man, respected and beloved by all. He worked for and loved WWE for many years. His loyalty and dedication will never be forgotten." Triple H, who had a very successful professional career, also took to Twitter to expect his sadness over the loss of Blackjack Lanza. He wrote, "Certain talent will seek certain agents for advice, but EVERYONE sought out Lanza's. The sweetest man but incredibly tough & 100% dedicated to making us better. Jack often didn't tell you what you wanted to hear, but ALWAYS told you what you needed. I'll miss you dearly my friend". While some people may have seen him as just an athlete, the truth is that Blackjack Lanza was much more to that than many people. The work he put in in the ring was an inspiration to people all over the world and was a role model for many of the talented wrestlers who came after him.
Blackjack Lanza's Legacy
As of now, it doesn't appear that an official cause of death has been released. At the time of his death, Blackjack Lanzo had been married to Jean Kalil for more than 60 years. It doesn't appear that Lanza had any children from the marriage or any previous relationships. Information regarding Blackjack's funeral arrangements have not yet been announced. However, since he seemed to prefer to live a lowkey life, it wouldn't be surprising if the services were held privately. It's unclear whether WWE or any other wrestling organizations will be organizing any kind of tribute to Lanza. However, it seems fairly likely that Lanza's memory will be honored in some way.