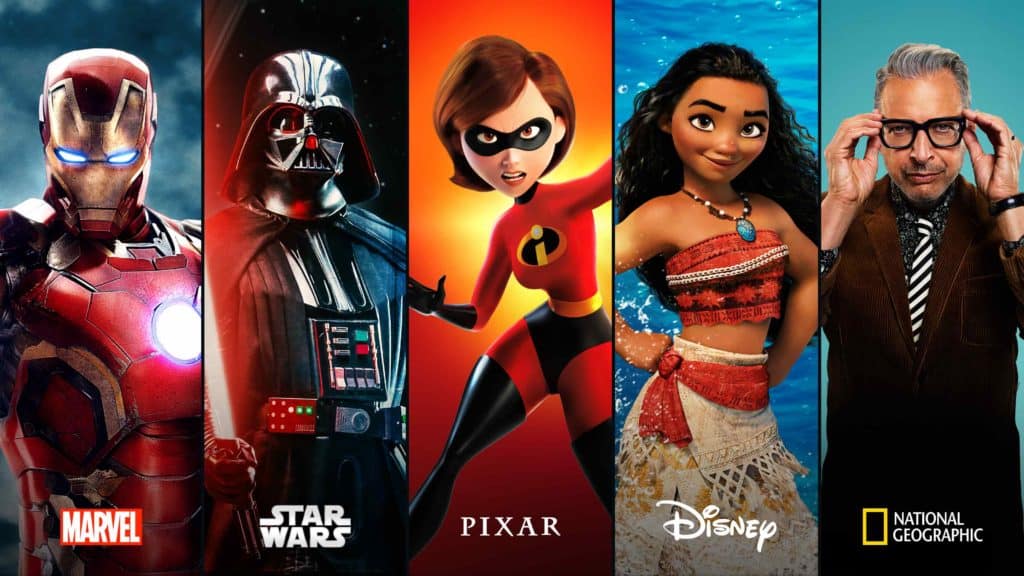 Pound for Pound, Disney+ might just be the best streaming service on the market. Granted, even it doesn't have the depth of classics of the Criterion Channel or the breadth of recent movies like Amazon Prime — and its even more narrowly-drawn than its sister-service Hulu — but nothing, and I mean nothing, beats the robustness and must-see-ness of the House of Mouse. All under one roof, you have the Disney, Pixar, Marvel, Star Wars, Fox and National Geographic brands: everything from traditional to computer animated classics, sci-fi and fantasy must-sees and all-around family favorites. Expect things to only get better when all of those original series start to hit the service later this year.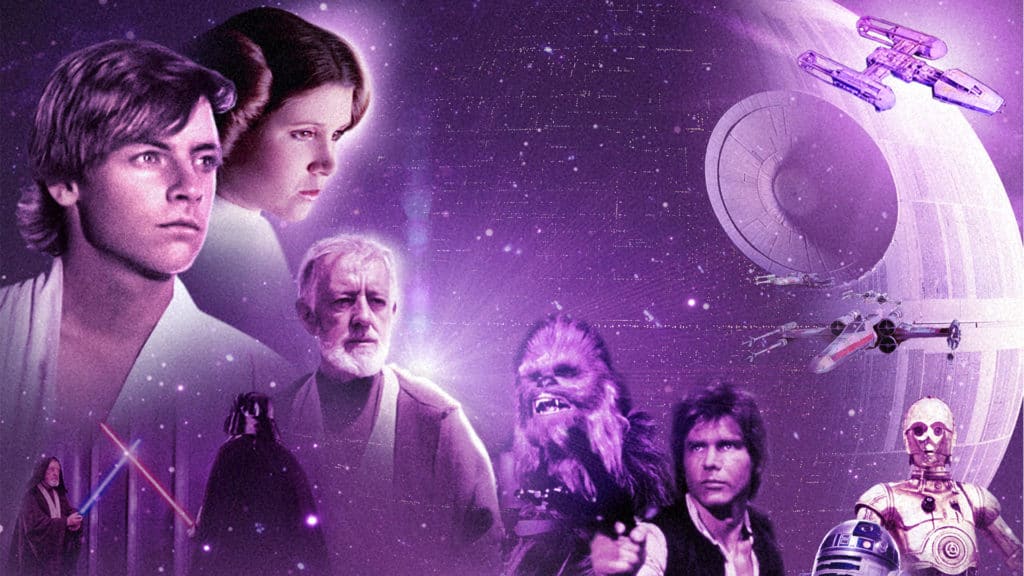 Star Wars: Episode IV — A New Hope (1977) — It pretty much goes without saying at this point, but Star Wars — all of Star Wars — is great. I loved the original hippie-adjacent, coming-of-age in a time of war movies. I loved the tragic, failed promise of a heroic destiny prequels. I loved the new generation coming to terms with the human frailty of their legendary forebears in the sequels. I loved the spin-off series, the interictal stand-alones and even the (now-non-canonical) expanded universe. Sure, there were some stinkers mixed in there (the occasional Attack of the Clones and The Rise of Skywalker), but the series collectively as formed the foundational bedrock of the last going-on-fifty years of sci-fi blockbusters, and there's a reason why it's endured for so long: and every one of them is evident in this first entry to the franchise.
Willow (1987) — A perennially fresh wound for me as both a movie fan and a fantasy fan is just how terrible the Hobbit movies turned out to be. With the singular exception of the Riddles in the Dark scene in the first one (which nearly saved that movie by itself), it was 10 hours of unmitigated disasters, false starts, easily avoided missteps and maddeningly terrible decision-making. What's amazing though is that Willow, a legally-distinct knockoff of Tolkien's first Middle Earth story (envisioned by George Lucas and brought to life by Ron Howard), somehow managed to give us a truer (and certainly better) version of that story more than thirty years ago. Sure, it lacks in Tolkien's polish and universal iconography, but it makes up for that in spades with its epic wizard duels, roguish sidekicks two-headed monsters named after famed film critics Siskel and Ebert (plus the movie's evil general is named after third, the ineffable Pauline Kael). And just like Star Wars, there's so much content beyond the movies to fill your time stuck indoors with, including a sequel novel trilogy written by legendary X-Men scribe Chris Claremont and one of the most underrated action-adventure games on the Nintendo Entertainment System.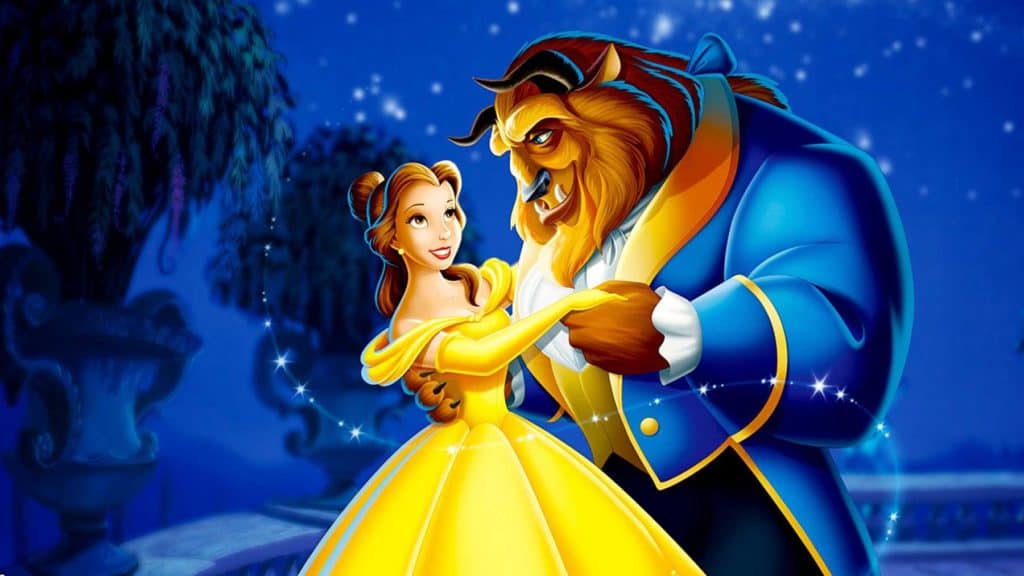 Beauty and the Beast (1991) — For movie fans of my generation, the movies of the Disney Renaissance were my first introduction to the wonderful world of cinema. Yes, the period as a whole is more uneven than people give it credit for and there were a few massive disappointments by the end of it, but those first few movies were solid gold and were a great deal better than the alternatives being offered by cheapie animation houses at the time. And while it seems that The Lion King (1994) is pretty much everybody's favorite of the bunch, I've found myself more and more enamored with Beauty and the Beast, notably the first animated film nominated for Best Picture (and, as a function of panicked gatekeeping on the part of the aesthetically conservative Academy, the reason why we have a Best Animated Feature Oscar today), to the point that it's long since surpassed Disney's anthropomorphic Hamlet as my go-to movie of the period.
Brink (1998) — Something that I don't think people are paying enough attention to on Disney+ is the wealth of Disney Channel original movies that are available across the streaming service. Overall, more than made-for-tv 100 movies are available from the 1990s through the 2010s, and an uncommon lot of them are actually really good (especially judging from the generous curve afforded to both made-for-tv and kid-centered movies). The best of the lot, though, has to be Brink, a heartfelt coming-of-age drama about a roller blading teen trying desperately to do the right think and make some extra money for his economically struggling family (whether by washing dogs or shredding on the half-pipe). It's a rock-solid, family-friendly drama that's bound to please kids and not absolutely drive their onlooking parents insane. And if you like that one, there are triple digits more where that came from.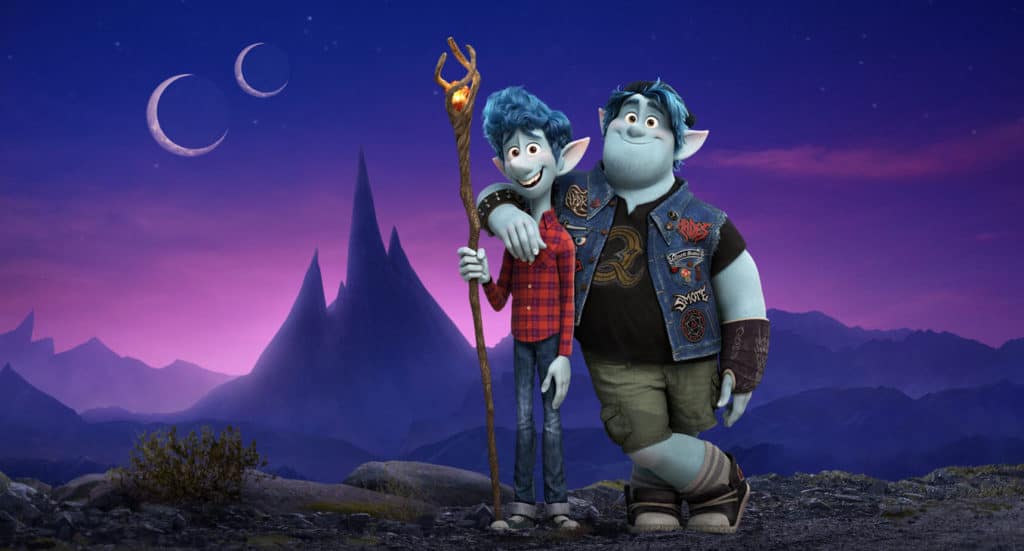 Onward (2020) — It's a real shame that Onward struggled to find its place in theaters. The popular narrative seems to come down to poor advertising — either by way of bad trailers (which admittedly weren't the best) or an outright lack of them in theaters (which, as a three-times-per-week in the theater man, I can assure you was not the case) — rather than the fact that it dropped right when people were starting to become worried about this whole Coronavirus thing and right before the world entirely shut down because of it. And as this year's hands-down best movie so far — which, for the record, involves a pair of mismatched brothers in a modern-day fantasy world going on a road trip (sorry, "quest") for a powerful artifact to finish their half-complete spell that will bring their dead dad back for one day among the living — that's a real let-down. But with all the theaters closed and all the kids home from school, Disney dropped it onto streaming early and are giving us one more chance to collectively discover how emotionally powerful and narratively gripping this delightful little fantasy flick truly is.