Among the major movie streaming services available to consumers, Hulu is kind of the perfect middle ground if you don't know exactly what your specific niche is in the market yet. It covers movies, yes, but eschews most of the original content pushing people to services like Amazon Prime and Netflix. Owing to its majority holding by Disney, it has a fair bit of their films on their, but certainly not as much as a more focused service like Disney+ does. It has the usual smattering of older and foreign-language movies on there that most streaming services have (and don't get enough credit for having), but it's smaller that what you'd expect out of something like Criterion Channel or Kanopy. It has a lot of great TV, but not quite of the caliber of other, more dedicated services.
Hulu is, in short, the median baseline for what you can expect from online streaming — baby's first subscription service, in a sense — and therein, I think, lies its strength. Buy into it, figure out what you are really passionate about, then buy-in to whichever service best serves those interests. And until then, you have these great movies to look forward to.
The Hunchback of Notre Dame (1923) — It's tragically rare to find silent movies on a modern streaming service. It's understandable why (it's perhaps the nichest of niche interests in film), but even services that should lavish in that particular fandom (e.g., the Criterion Channel), they tend to focus on foreign arthouse movements (German Expressionism and Soviet Montage) or American slapstick (Charlie Chaplin, Buster Keaton and maybe a little Harold Lloyd). And although not exactly my favorite in this regard, The Hunchback of Notre Dame, by some accounts Universal's first monster movie, is a perfect introduction to actor Lon Chaney. Famously billed as "the man with a thousand faces," Chaney was a silver screen chameleon, creating monstrously memorable characters by transforming fully into them (via sophisticated makeup and costuming that he designed himself). Playing Quasimodo in this early adaptation of the Victor Hugo novel, Chaney exerts all of his talents in this gripping drama which here serves as a gateway to other films of his (like 1925's Phantom of the Opera and 1920's The Penalty).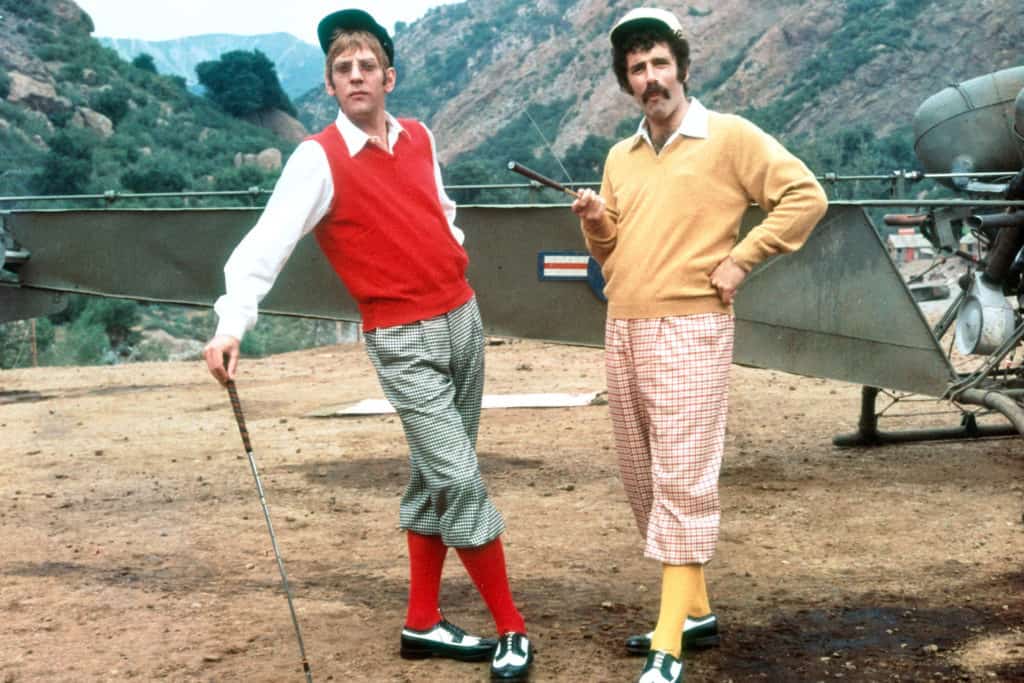 MASH (1970) — Let's face it, in these Godawful times, a lot of us just need to laugh. We need some light escapism to get us through our day of dreariness and drudgery. And although the setting may suggest otherwise, Robert Altman's Korean War comedy about the US army's medical staff is a quick-witted gut-buster that holds up exceptionally well for modern audiences. Mixing a bit of sour cynicism with its pithy jabs, MASH is a fine introduction to Altman's entire brand of comedy that played over the next four decades. And if this particular roster of characters does strike a chord with you, there's an entire 11 series TV show to chase it down while waiting out the pandemic.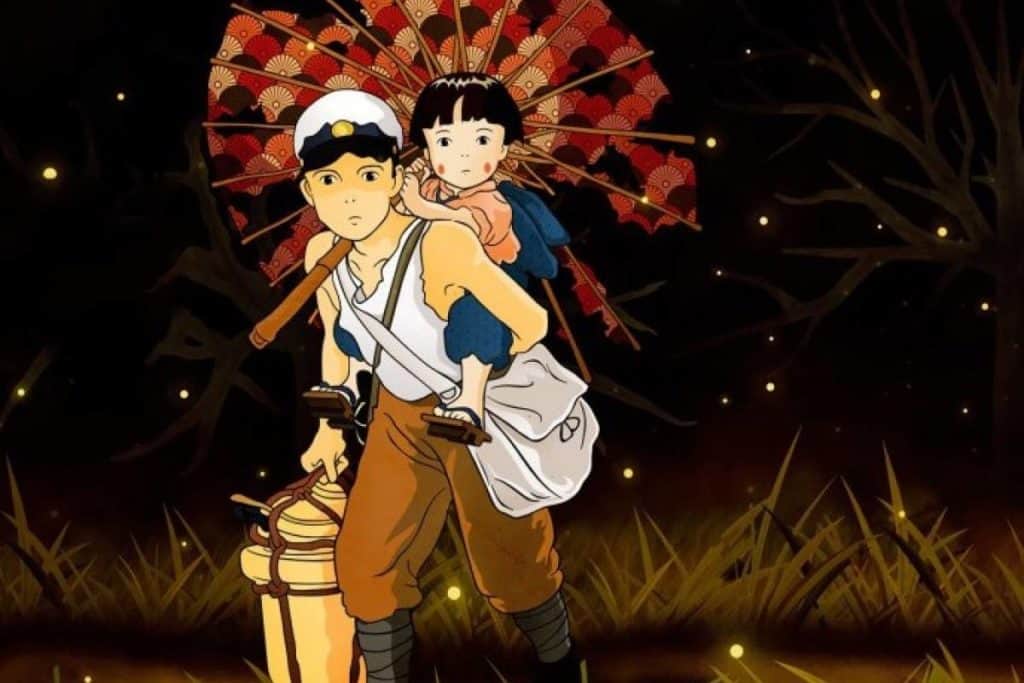 Grave of the Fireflies (1988) — Now, don't get me wrong, Grave of Fireflies is not for the faint of heart. It's a gut-punch of a film, set during WWII-era Japan, where you gradually watch an orphaned pair of children starve to death. It is a devastating story that will leave you hollowed-out for the rest of the day. And yet, hard as it is to recommend for those reasons, the film, which comes from acclaimed director Isao Takahata (also behind the absorbing Only Yesterday and the gorgeous The Tale of the Princess Kaguya) sensitively approached and so artfully told that it is without a doubt one of the finest features to ever come from Japan. And if you maybe want some way to cut into the deep depression that's sure to follow after watching this movie, you can do what they did back in 1988 when they debut the film in a double feature with Hayao Miyazaki's My Neighbor Totoro (1988), a delightful romp about the cutest little girls playing with their imaginary Troll friend in and around their new home (just make sure to watch My Neighbor Totoro second, though).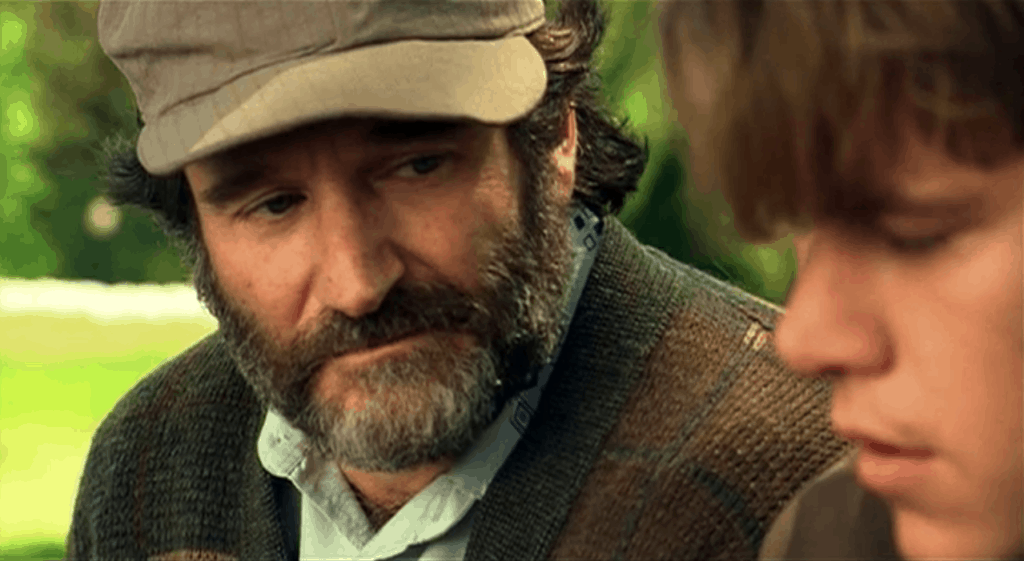 Good Will Hunting (1997) — I always found it a bit strange that The Dead Poet's Society (1989) seems to be everybody's go-to "serious" Robin Williams movie. Granted, the movie's great, but there are so many better (and so many more interesting) movies in that milieu to choose from. There's Good Morning Vietnam (1987) and The World According to Garp (1982) and, my personal favorite in this vein, Good Will Hunting. In it, Williams plays an older-but-wiser therapist assigned to the troubled-but-brilliant Will Hunting, a mathematical savant on the razor's edge between prison and Princeton. It's a touching drama about the ties that bind us and the baggage we can't bring ourselves to leave behind, and one of the unquestionable masterpieces to come out of the 1990s.
The Villainess (2017) — This list woudn't feel complete if I didn't include at least one South Korean movie in order to celebrate the Year of Parasite, and this one is quite the doozy for you. Although not as well known or well-received as something like Oldboy (2003), Memories of Murder (2003) and 3-Iron (2004), director Jung Byung-gil The Villainess plays out (very deliberately so) like South Korea's answer to Luc Besson's La Femme Nikita (1990). Following the career of a covert, Black Widow-esque spy struggling to balance work and family by caring for her young daughter amidst her covert missions, it recites the familiar beats of seduction, betrayal and vengeance you would expect from psycho-sexual and espionage thrillers in a fresh and exciting way. And for those John Wick: Chapter 3 — Parabellum (2019) fans out there, this film's climax was more-or-less directly lifted for the motorcycle melee near the end of the aforementioned Keanu Reeves vehicle.
Tell us what's wrong with this post? How could we improve it? :)
Let us improve this post!