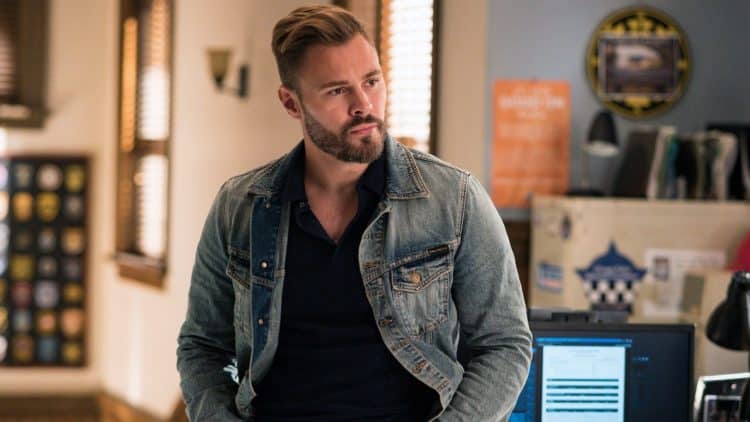 For the last six years, Patrick John Flueger has been better-known to viewers as Adam Ruzek, the character he plays on the hit series, Chicago P.D. When the series started, many viewers may not have been familiar with Patrick or his work, but now he's someone that people can't get enough of. Through the role, fans have gotten to see Patrick and his character grow. His ability to tap into a wide range of emotions has shown just how versatile he is as an actor. With a new season of the show underway, everyone is excited to see what's next for officer Ruzek's story. Continue reading for 10 things you didn't know about Patrick John Flueger.
1. He's A Minnesota Native
In real life, Patrick may not be from the Chicago area, but he's a midwesterner none the less. He was born and raised in Minnesota and that's also where he got his start as an actor. As you can probably guess, however, Minnesota isn't the best place to pursue a career in acting to he eventually relocated to California.
2. He Got Into Acting As A Kid
Patrick had a lot of energy when he was a kid, and his mother was looking for something constructive for him to do with it. She decided to put him into acting classes and he quickly fell in love. During an interview with AfterBuzz TV, Patrick said that his community was very supportive of the arts which made it easy for him to enjoy what he was doing.
3. He's A Musician
Patrick has been heavily focused on acting for the last several years, but he's also a musician. He sings and plays the guitar and was the lead singer for a band called Sleeper 7. We weren't able to track down any of the band's music and as far as we can tell they are no longer an active group.
4. He Made His On Screen Debut In The Princess Diaries
There aren't many people who can say their very first on screen role was in a popular Disney movie, but Patrick John Flueger can. His on screen debut was in the 2001 film, The Princess Diaries. When he was cast for the role, he had no idea that he would be working with big stars such as Julie Andrews and Mandy Moore.
5. He Auditioned For The Role Of Captain America
Captain America is one of the most popular superheroes in the Marvel Comic Universe, and Patrick almost got the chance to be him. He screen tested for the role in the 2011 film Captain America: The First Avenger but it eventually ended up going to Chris Evans.
6. He Loves To Travel
Patrick is the kind of guy who loves to live his life to the fullest and traveling is one of his favorite ways to do that. He has gotten to do a lot of traveling over the years and he's gotten to visit some pretty cool places. Some of the countries he's been to include Germany, Switzerland, and Vietnam.
7. He's In A Relationship
Patrick's good looks have probably resulted him being on a lot of people's celebrity crush list, but what many people don't know is that he's off the market. He is in a relationship with actress Reem Amara. The two got the chance to work together when Amara appeared as an ICU nurse in an episode of Chicago P.D.
8. He's A Superstore Fan
There are lots of actors who don't enjoy watching TV during their time off, because it reminds them of work. However, Patrick isn't one of them. He's a big fan of the NBC comedy, Superstore which stars America Ferrera and Ben Feldman. He is also a fan of the Disney series The Mandalorian.
9. The Movie Braveheart Inspired Him
Almost every actor can remember the movie, show, or actor that really made them feel inspired to take acting seriously. For Patrick, that movie was the 1995 film, Braveheart. He is a huge fan of the movie and told AfterBuzz TV that he once watched it six times in one day. He said that he was intrigued by all the layers of the film and knew he wanted to be a part of something like that one day.
10. He's Good Friends With LaRoyce Hawkins In Real Life
No matter where you work, it's always great when you can form a genuine bond with a colleague that extends beyond the job. Patrick has found that in his Chicago P.D. co-star, LaRoyce Hawkins. During an interview with Out Of One Chicago, Patrick referred to LaRoyce as one of his "best mates".
Tell us what's wrong with this post? How could we improve it? :)
Let us improve this post!