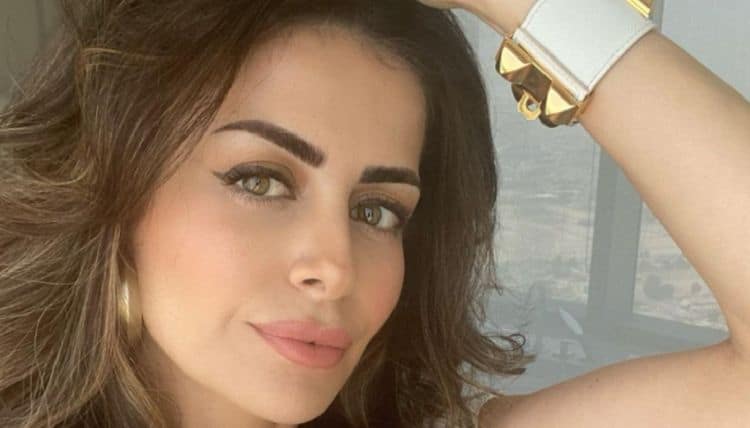 Nina Ali is a name you probably haven't heard too often, but thanks to reality TV that won't be true for much longer. Nina is a cast member in the upcoming series The Real Housewives of Dubai. The show, which is set to premiere on June 1, will follow the lives of a group of women living in Dubai. As you may already know, Dubai is a city known for its immense wealth which means that this show will have no shortage of glitz and glamour. That being said, if luxury is your thing, you'll probably end up not only enjoying the show but gravitating towards Nine and her story as well. Continue reading to learn 10 things you didn't know about Nina Ali.
1. She's A Dancer
Self-expression is something that has always been important to Nina, and dancing is one of her favorite ways to do it. She has been dancing for many years and it's something that she's gotten very good at. She even has a highlight section on her Instagram profile dedicated to dance-related content.
2. She Already Has A Large Social Media Following
One of the best things about being a reality TV star in this day and age is the fact that it almost always results in a large social media following. Having a lot of followers on social media can translate into some very lucrative opportunities in real life. Fortunately for Nina, she's already an influencer. She has 520,000 followers on Instagram as well as more than 64,000 followers on TikTok.
3. She's A Business Woman
We've already established that Nina has a creative side, but she's also business-minded as well. She is a successful entrepreneur who has a fruit cake business where she sells fruit cakes made from the finest ingredients. According to the business' website, "We have created our own secret recipe using finest ingredients and put all our love into our specialty Fruit Cake. All our cakes are being prepared on the same day to consistently maintain fresh quality. Our facilities are HACCP certified and located in Jebel Ali Dubai. We are using chiller vehicles to ensure that our Fruit Cakes will be delivered to your doorstep at the right temperature and condition."
4. She Loves Fashion
If there's one thing The Real Housewives of Dubai is going to have, it's lots of great fashion. Like many other members of the case, Nina has a great sense of style and she loves being able to share her personality through her clothing. She isn't afraid to try different looks and experiment with different colors and patterns.
5. Real Housewives of Dubai is Her First TV Experience
Some cast members from the show have previous experience in the entertainment industry and have been been in other shows and/or movies. That isn't the case for Nina, though. From what we can tell, Nina has not made any on-screen appearances prior to The Real Housewives of Dubai.
6. She's All About Positivity
Like everyone else, Nina has had to deal with her fair share of ups and downs over the years. However, no matter what kinds of obstacles she's faced, Nina has always managed to overcome them and she's maintained a positive attitude while doing it. Since shows like RHOD have a tendency to test people's patience, it'll be interesting to see if she's able to stay positive throughout the season.
7. She's Very Family Oriented
Although we don't have any details about Nina's family life when she was growing up, we do know that family is very important to her. She and her husband have been happily married for many years and they have three beautiful children together. When she isn't busy with work, you can usually find her spending time with her family.
8. She Loves Being By The Water
If the weather is nice, you can usually catch Nina out by the water enjoying it. Whether she's on a boat or hanging out in the sand, she always looks forward to being near the water. In an Instagram post in February of 2021, she even referred to herself as a thalassophile which is someone who loves the sea.
9. She Likes to Travel
Traveling is something that many people would like to do more of, but unfortunately, not everyone has the time or money they need. Nina, however, is thankful to be in a position that has allowed her to travel far and travel often. Some of the countries she's visited include Lebanon and Maldives.
10. She Isn't Afraid to Try New Things
Change is something that is scary for a lot of people, but not for Nina. She isn't afraid to step outside of her comfort zone and she welcomes new opportunities and experiences. This mindset is probably what helped her take the leap of faith and agree to do RHOD.