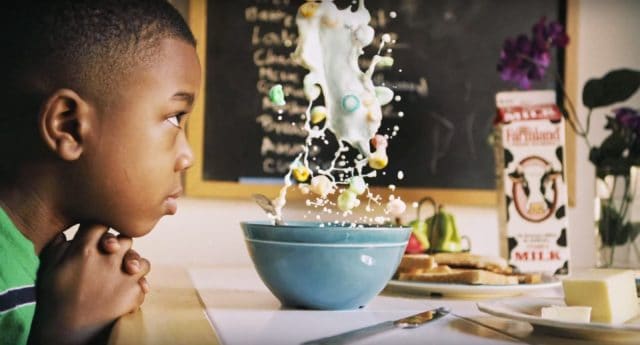 Raising Dion is a new series that will be broadcast on Netflix. Its premise is simple but nonetheless fresh. In short, an African-American single mother named Nicole Reese has to protect her child from being exploited for his superhuman powers while also seeking to find out more about how those superhuman powers came to be. So far, 10 episodes of the hour-long series have been ordered, which should be more than enough to provide interested individuals with a good look at what it is about.
Here are 5 things that you should know about Raising Dion:
Fresh Premise
There are a lot of origin stories for people with superhuman powers that have made their way onto the screen. However, Raising Dion is fresh because it is focused on the parent of a child who is faced with the fantastical, which is an interesting perspective on the matter that has not been explored at sufficient length. Furthermore, it should be mentioned that the people behind the project intend to ground the whole narrative through the protagonist's status as a single mother, which should serve to make the whole thing both fresh and familiar at the same time.
Based on a Short Film
The series started out as a short film, which was paired with a comic book of the same name. Both were the result of a collaboration between some rather talented people. For example, the series was directed by Dennis Liu, who was the one who wrote the comic book as well. However, it is interesting to note that Carol Barbee was the one who wrote for the short film, while Jason Piperberg was the one who provided the illustrations for the comic book.
Involves Michael B. Jordan
Speaking of which, it is interesting to note that Michael B. Jordan is involved in the project as well. For those who are unfamiliar with the name, he is an American actor who has shown up in projects such as The Wire, Fruitvale Station, and the upcoming Black Panther. Jordan will be playing the role of Nicole's dead husband while also serving as one of the executive producers for Raising Dion.
Showrunner Will Be Carol Barbee
Carol Barbee will be one of the executive producers for Raising Dion alongside both Dennis Liu and Michael B. Jordan. However, she will be serving as the show-runner for the series as well, while Liu will be continuing to direct the series as he directed the short film. This is perhaps unsurprising, seeing as how Barbee is a veteran in said role, thus making her the natural choice.
Interested in Diverse Representation
Liu has stated that he started the project because he wanted to see more diverse representation in both movies and TV shows. He believes that there is a need for stories from a wider range of perspectives, but hopes to create something that will be able to connect with all of the families out there as well. It is interesting to note that Raising Dion is supported by MACRO, which is a media company that was founded for the purpose of encouraging more diverse stories in a number of platforms. In fact, the new series is said company's first TV series order.