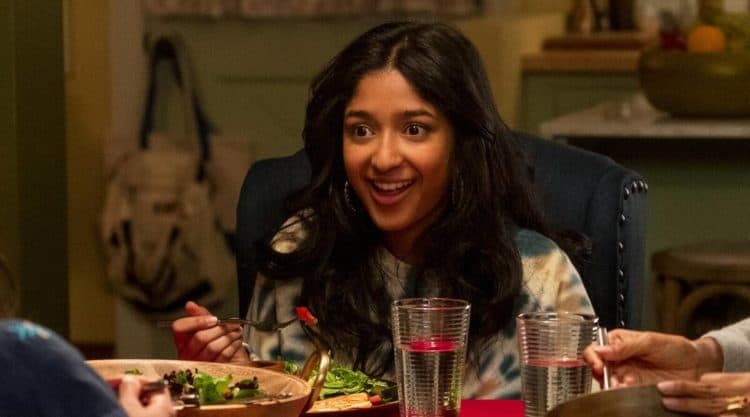 Television programs that revolve around high school life are usually the types of shows that you would want to come home to after a long and exhausting day. Who doesn't have a soft spot for young love, blossoming friendships, teenage escapades, and just overall carefree living? Reliving those high school memories feel like being enveloped in a warm and toasty hug that remind you of the days gone by. Okay, enough with the sappiness. Viewers who enjoy these kinds of coming-of-age stories might have already come across the Never Have I Ever series. Fans of the hit show who are probably done binge watching all two seasons are in luck. As of last August 19, Netflix has officially renewed the series for a third season. We're all ready to take in more of that teenage drama that the show portrays so well.
What is the Series About?
The comedy drama, created by Lang Fisher (Brooklyn Nine-Nine) and famed Hollywood actress and comedian, Mindy Kaling (The Mindy Project), first premiered in 2020, and has gained a solid fan base ever since. The premise of the show draws inspiration from Kaling's own childhood experiences while growing up in the Massachusetts area. The storyline of the series follows the colorful life of Devi Vishwakumar, portrayed by newcomer Maitreyi Ramakrishnan, a 15-year-old Indian-American high school student living in Sherman Oaks, Los Angeles whose life is turned upside down after the unexpected death of her father, Mohan, portrayed by Sendhil Ramamurthy (Covert Affairs). Shortly after the unfortunate incident, Devi suddenly loses mobility in her legs for a few months. Instead of letting the setbacks get the best of her, Devi tries to overcome these temporary challenges, and attempts to channel her grief into more productive ways. After a few months, her legs miraculously get better, and Devi continues to live her life as normally as possible.
Recap of the Previous Seasons
The first two seasons covers Devi's high school journey. There's the usual love-hate relationship with her mother, Nalini, portrayed by Poorna Jagannathan (The Night Of), the adventures with her two best friends, Eleanor Wong and Fabiola Torres, portrayed by Romana Young (Santa Clarita Diet) and Lee Rodriguez (Class of Lies), respectively, as well as her complex relationships with her high school crush, Paxton Hall-Yoshida, portrayed by Darren Barnet (American Pie Presents: Girls' Rules), and her long-standing rival, Ben Gross, portrayed by Jaren Lewison (Away and Back). Other interesting cast members include former American professional tennis player, John McEnroe (7 Days in Hell) as the series' narrator, and Richa Moorjani (Invisible Brown Man) who plays Kamala, Devi's cousin who is staying with them while she finishes her PhD at the California Institute of Technology (Caltech).
In last season's finale, Devi finds herself in a bind as she is caught smack between a love triangle with Paxton and rival-turned-crush, Ben. Devi also finds out that her family is moving back to India soon, so she uses this as an excuse to enjoy her remaining time in the United States, and take advantage of her two crushes' feelings. This seemingly harmless plan actually sounds like the inner workings of a complicated turn of events. As in true television drama fashion, Devi's family decides to call off their big relocation plan. Things are not going as expected, and Devi is about to pay for the consequences of her actions. Suffering by the guilt of her own conscience, Devi also has to deal with the feelings of betrayal after Paxton and Ben realize the scheming plan they fell victim too. How the tables have turned. Some time passed, and the love triangle was tested again when the school dance was announced. Ben seemed to have moved on to pursue Aneesa, played by Megan Suri (Fresh Off the Boat), which brings Devi on to full jealousy mode. This is somehow tapered when Paxton professes his love to her and they end the season as an official couple. A plot twist happens when Ben realizes his unwavering feelings for Devi to the point of wanting to win her back. After all, young love is but a raging fire that is not easily tamed.
What to Look Forward to
Fans of the series will be glad to know that most of the show's cast members are set to make their return in season 3. They can also expect to continue to traverse teenage life with Devi, who also takes on a new role as Paxton's girlfriend. Is this new relationship finally for keeps? Or will Ben still have time to profess his true feelings? It's going to be another interesting season. There has been no official announcement on the release date for season 3 yet, but some reports are saying that new episodes are expected to drop around mid to late 2022. We can't wait!
Tell us what's wrong with this post? How could we improve it? :)
Let us improve this post!