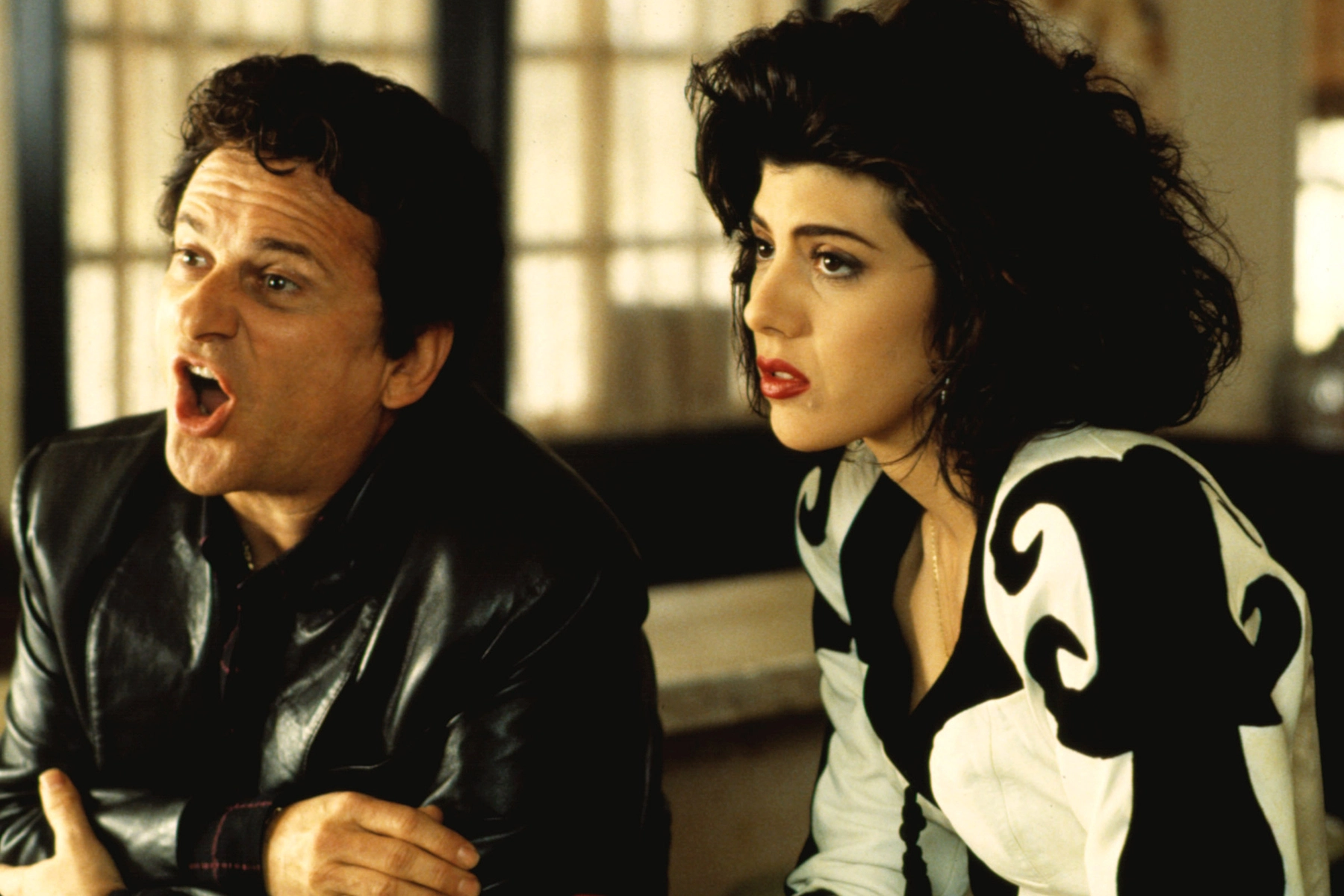 In 1992, the movie My Cousin Vinny was released in theaters. The film starred Joe Pesci and Marisa Tomei, and told the story of two young New Yorkers who are wrongfully accused of murder in a small Alabama town. The movie was a huge success, and is still considered one of the best courtroom dramas of all time. In 2022, My Cousin Vinny will celebrate its 30th anniversary. To mark the occasion, we think it's time for people to rewatch this classic film. If you haven't watched the movie, take this year as a golden opportunity to do so. Here are some of the reasons why you should rewatch My Cousin Vinny on its 30th anniversary in 2022:
It's widely praised by lawyers
People in the legal profession regard My Cousin Vinny as one of the most accurate and realistic depictions of courtroom proceedings in a movie. If you're interested in law, or just want to see how the American justice system works (or doesn't work), this film is a must-watch. What makes this movie a good portrayal of courtroom politics and the overall justice system is that it doesn't shy away from the dirty details. The movie doesn't try to make the law look glamorous; instead, it shows how messy and complicated it can be. Richard Posner, a judge and legal scholar, even said that the movie is "particularly rich in practice tips: how a criminal defense lawyer must stand his ground against a hostile judge, even at the cost of exasperating the judge, because the lawyer's primary audience is the jury, not the judge; how cross-examination on peripheral matters can sow serious doubts about a witness's credibility; how props can be used effectively in cross-examination (the tape measure that demolishes one of the prosecution's eyewitnesses); how to voir dire, examine, and cross-examine expert witnesses; the importance of the Brady doctrine … how to dress for a trial; contrasting methods of conducting a jury trial; and more."
The performances are top-notch
Joe Pesci and Marisa Tomei both give outstanding performances in My Cousin Vinny. Pesci is hilarious as Vinny Gambini, a New York City lawyer who has never set foot in a courtroom before. Tomei is also great as Mona Lisa Vito, Vinny's fiancée who ends up becoming his legal partner. Together, they make a great team and their chemistry is undeniable. Michael Sragow of the New Yorker (via Rotten Tomatoes) specifically highlighted Tomei's performance, saying: "Marisa Tomei, as Vinny's fiance, imbues the most obligatory reactions with either a startling ferocity or a farcical ambiguity worthy of her character's name: Mona Lisa Vito."
One of the things that Tomei nailed in her performance was her Brooklyn accent, which she discussed with NPR: "My mom was an English teacher — she's retired now — but she was on my butt about that kind of thing and correcting my speech from a young age. Although, I've been told I still have that accent." Tomei's acting was so good in My Cousin Vinny that she snagged the Academy Award for Best Supporting Actress at the Oscars that year, defeating more seasoned actresses like Vannesa Redgrave.
Lastly, Ralph Macchio also gives a great performance as Bill Gambini, Vinny's cousin and one of the two young men who are on trial for murder. If you're a fan of any of these actors, then you'll definitely enjoy watching them in this movie.
It shows Joe Pesci's range as an actor
My Cousin Vinny is a departure from the kinds of roles Joe Pesci usually plays. In most of his other films, Pesci is cast as a tough guy with a quick temper. In My Cousin Vinny, he shows that he can also play a funny and lovable character. This film is a great example of Pesci's range as an actor.
The script is smart and funny
The script for My Cousin Vinny was written by Dale Launer, who also wrote the scripts for Dirty Rotten Scoundrels. It's clear that Launer knows how to write a smart and funny script. My Cousin Vinny is full of witty dialogue and laugh-out-loud moments. Perhaps the genius of the movie's scriptwriting is reflected in how the film has held up over time. The movie doesn't feel dated, even though it's almost 30 years old. In an interview with Screencraft, Launer provided some behind-the-scenes methods of how he came up with the script: "When I sat do to write [My Cousin Vinny], I sat down with my friend who was a lawyer, a litigator. And so we would meet for lunch and I'd ask him questions and he would often say things like, 'Yeah but it's a movie, you don't have to…" and I'd go, 'No, no, no, don't tell me that. Don't excuse it because it's a movie… what would really happen?'" "When he tells me what really happens, that becomes fodder for the story."
It's an underdog story
My Cousin Vinny is the ultimate underdog story. Vinny and Mona Lisa come from humble beginnings, and they're up against a lot of odds. Not only are they outsiders in a small town, but they're also up against a justice system that's stacked against them. Despite all of this, they manage to come out on top in the end. This is a feel-good movie that will leave you rooting for the little guy.
It's a classic '90s movie
My Cousin Vinny is a classic '90s movie. If you're a fan of '90s films, then this movie is a must-watch. From the fashion to the music to the overall vibe, My Cousin Vinny captures the essence of the '90s. It's a great snapshot of what life was like in that decade. It also happens to be a great movie, which is why it's stood the test of time.
It's an underrated gem
My Cousin Vinny is an underrated gem. Not enough people know about this movie, and that's a shame. It's a hilarious and clever film that deserves to be more popular. It's a movie that hasn't been properly appreciated throughout the years. Hopefully, its 30th anniversary will be a turning point and more people will finally give this movie the credit it deserves.
Tell us what's wrong with this post? How could we improve it? :)
Let us improve this post!