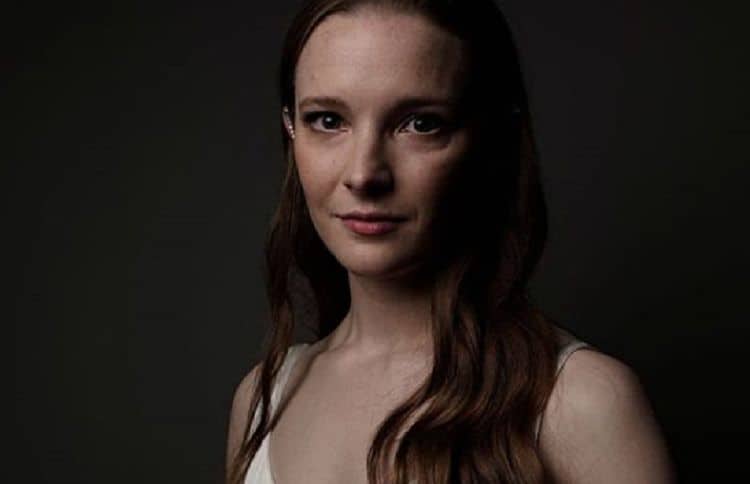 Morfydd Clark is a Welsh actress that is known for her stage and TV work. One of her most recent roles is as Sister Clara in His Dark Materials. Here are ten things about her that you may not know.
1. She Was Born In Sweden
She was born in Sweden as that is where her father was working at the time. When she was young the family moved back to Wales where she was raised in Cardiff. She spent the rest of her childhood living in Wales with her family. Despite not being born in the country, she has always considered herself to be Welsh. Her parents are both from Wales and the name Morfydd is a Welsh name.
2. She Has ADHD And Dyslexia
When she was young she was diagnosed with ADHD (Attention Deficiency Hyperactive Disorder), a condition that means she finds it hard to concentrate. It was also discovered that she had dyslexia when she was a little older. The combination of these two things meant that she always found school a struggle. She told The Guardian that the only time she felt as if she could really concentrate was when she was performing. She also finds that her dyslexia does not hold her back when it comes to acting.
3. She Left School When She Was Sixteen
She never enjoyed school and left as soon as she was able, when she was sixteen. She knew that she did want to carry on with anything academic such as going to college. It did not take her long to get involved in the world of acting after she left school. After appearing in some theater productions she went on to enroll at the Drama Centre London. It some became apparent that acting was something she was far better suited to rather than formal school work.
4. She Was Involved In A Number Of Youth Theaters
She became involved in youth theater as soon as she left school. One of her first roles was in According To Brian Haw which was a production staged by the British Youth Music Theatre. She was also part of the National Youth Theatre Of Wales. Theater work has always been a huge part of her career and for a long time she was only really known for the roles that she had played on stage. Being involved in youth theater meant that she was able to learn her craft at a young age and this will serve her well throughout the rest of her career.
5. She Has Appeared In Several Shakespeare Productions
She has also starred in several Shakespeare plays throughout her career. This included the role of Cordelia in King Lear, for which she received a lot of critical acclaim. This continues to be the theater role for which she is best known. She also played the role of Juliet in Romeo and Juliet which was performed at the Crucible Theatre in Sheffield. At the moment she seems to be concentrating on film and TV work but there is a good chance that she will perform again on stage at some point in her career.
6. She Was Nominated For An Audie Award In 2017
She and the rest of the cast of Les Liaisons Dangereuses were nominated for an Audie award in 2017 for a reading of the play that was released as an audio book. Other members of the cast that were involved in the recording include Dominic West, Una Stubbs and Elaine Cassidy. The official site of the Audie Awards states that the category was won by Small Great Things. This book was written by Jodi Picoult and narrated by Audra MacDonald.
7. She Played The Title Role In Saint Maud
One of the most disturbing roles that she has played to date is as Maud, a young nurse who becomes obsessed with the idea of saving a patient's soul from eternal damnation. Her character in the film has always been pious and the film explores how her religion takes over aspect of her life. The film made its debut at the Toronto International Film Festival and it was given several good reviews. The film is due to be released in 2020 and is one of many of Clark's projects that fans will be able to see for the first time in this year.
8. She Will Play A Young Galadriel In Amazon's Lord Of The Rings
It has recently been announced that she has been cast as a young Galadriel in the upcoming Lord Of The Rings show that is being made by Amazon. The news of this casting was first announced by Variety. The site also pointed out that Clark has had a busy year in 2019 and that she is likely to be even busier in 2020 as she is now considered to be something of a rising star.
9. She Has Finished Filming For A New Version Of Dracula
She also stars in a new version of Dracula which is a collaboration between the BBC and Netflix. The filming for the show wrapped towards the end of 2019 and it will air on the BBC in the UK for three consecutive nights beginning on 1 January 2020. It will then be available on Netflix for audiences worldwide. She plays the role of Mina Harker in the show.
10. She Played Two Parts In The Personal History Of David Copperfield
Her main role in this film was as Dora, the first wife of David Copperfield. However, she also played another role that may have gone unnoticed by many. She also played the mother of David Copperfield but she is almost unrecognizable from the way that she looks when she is playing Dora. She has not given any details about how she came to play this role and so it is not known whether the producers always intended her to play this role or whether she was just standing in at the last minute.