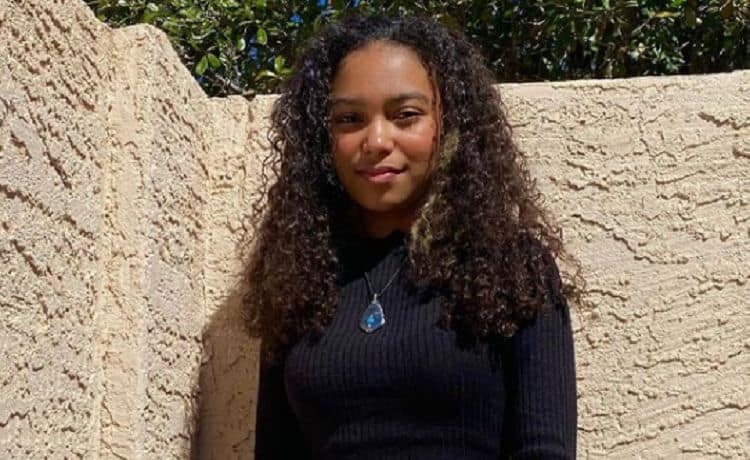 A name like Miracle Reigns is memorable. It's a lovely name, and it holds significant meaning. While we might not know what specifically prompted the choice of this name for this lovely young actress, we know that it makes her even more unforgettable. She is doing big things in her career in Hollywood, and her fans want to know more about her. Who is the woman behind the actress? It's time to find out.
1. She Has Always Known She Was a Creative Type
We love to think of the creative type as the kind of people who don't take on traditional roles. They're not meant for the average life, or the everyday nine-to-five, but they are meant to spend their lives doing things their own way and showing off their creativity any chance they have. Miracle Reigns is the creative type. She has known this since she was only four, and she has made it her life.
2. She Is Multi-Talented
In addition to being a talented actress, Miracle is also a model and a host. She has a long career of fun projects to her name so far, and she continues to take on roles and projects that are both meaningful and enjoyable.
3. She is Athletic
Miracle is also a talented athlete. She loves to participate in sports such as dancing. She is well-versed in aerial and swimming. She also enjoys boxing. Essentially, she loves to have fun with her fitness and stay active. She's got it going on when it comes to her physical activity.
4. She Believes in Giving Back
When you know you have so much to give back to the world, you give back to the world. Miracle is a woman who knows that she has so much to offer, and she offers it every chance she gets. She's someone who gives back in many ways, but she's especially passionate about both animal rights and the rights of youth.
5. She Enjoys Being Outdoors
Nature is where things are loveliest, and Miracle knows this. She enjoys spending time outdoors in nature whether there is snow on the ground or the warm ocean water at her feet. She knows that being in nature relieves stress and brings about a sense of calm and peacefulness unlike anything else.
6. She's Abundantly Grateful
One thing that Miracle believes is that abundance comes from being grateful and being happy. She knows you can manifest your own dreams and realities. She knows you can manifest your future, and she knows that you are absolutely in control of how you feel and what you're doing with your own life. She knows to be grateful and to be thankful, and she practices that gratitude every moment.
7. She Loves Dogs
She has the cutest little pup. We don't know its name. We don't know what kind of dog it is, but we do know that her dog is her best friend, and they are adorable together. Dog lovers really are the best kind of people.
8. She is Young
Miracle Reigns is a very young woman. She turned 18 on November 3, 2020. This means she was born in 2002. We knew she was young, but we didn't know quite how young she really was until we stumbled across her birthday post on her Instagram feed.
9. She's Working with the Best
If you are wondering what she's been working on lately, it happens to be a show about a father and a daughter. It's called, "Dad, Stop Embarrassing Me!" and she's starring alongside the very talented, very funny, very versatile Jamie Foxx, and no one is more excited about this show than fans who love to see this man in action. Miracle should get ready for what this is going to do to her own life. She's about to become very famous, and we hope she's ready for it.
10. She's Very Close to her Father
When she wished her father a Happy Father's Day in 2020, she posted the most beautiful shot of her holding hands with her father as a small girl. Her caption mentions that he is her other half, her twin, and the man who taught her how to be treated with love and respect, and it's clear that they are exceptionally close. He is her protector and the person who makes sure she can live her dreams and feel safe and confident where she is in life. It's a very sweet post, and we adore it.