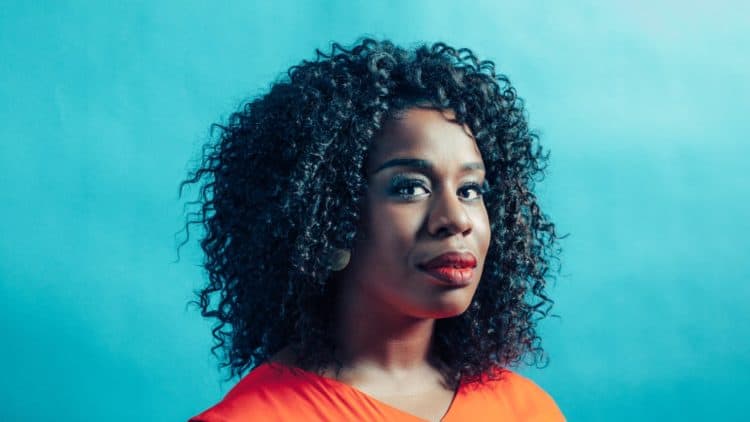 Netflix is winning the limited series game, with past projects like Inventing Anna, Clickbait, and The Queen's Gambit dominating the scene. This year, the streaming giant is hoping to keep their winning streak by releasing Painkiller, a new drama limited series created by Micah Fitzerman-Blue and Noah Harpster. Fitzerman-Blue previously worked on Maleficent: Mistress of Evil and A Beautiful Day in the Neighborhood, together with Harpster. Here's a description of the show's plot, according to Cosmopolitan: "Painkiller will focus on the opioid crisis that has gripped America since the 1990s. Speaking about how the series will explore the crisis, show creator Newman said: "A tragedy decades in the making, the opioid crisis has become one of the most devastating public health crises of our time. Unlike other drug epidemics, born from underground manufacturing and covert smuggling, this epidemic began by prescription–dispensed by doctors, approved by government regulators and promoted by a family-owned pharmaceutical giant that made billions while betraying the trust of patients and the public." The series is set to feature an impressive list of actors. If you want to learn more about the cast members appearing in this series, look no further. Here are the cast members of the upcoming TV series Painkiller.
Uzo Aduba
Uzo Adiba stars in the upcoming Netflix series Painkiller as Edie. Aduba is an American actress best known for her role as Suzanne "Crazy Eyes" Warren on the Netflix original series Orange Is the New Black. Aduba has won three Primetime Emmy Awards and five Screen Actors Guild Awards for her performance on the show. In addition to her work on television, Aduba has also appeared in several films and stage productions. Most recently, she played Shirley Chisholm in the Hulu miniseries Mrs. America. Aduba is a talented actress with a wide range of roles under her belt. She is sure to continue to wow audiences with her work in the years to come. Uzo most recently lent her voice in the movie Lightyear. In an interview with Screen Rant, she described the first time she watched Toy Story. "I do remember, because I just started babysitting when it came out. I remember babysitting kids who had it and were obsessed with watching it. They're like, "Toy Story!" [Laughs] I was like, "Okay…" We put it in, and I thought it was gonna be a movie that I was not going to be tuned into. But instead, I was like, "Wait, move over. Tell me again, what's going on?" I was into it."
Matthew Broderick
Matthew Broderick will be playing the character of Richard Sackler in the TV series Painkiller. Broderick is an American actor best known for his starring role in the 1986 film Ferris Bueller's Day Off. He has also starred in such films as WarGames, Glory, The Freshman, The Cable Guy, Godzilla, Inspector Gadget, You Can Count on Me, and The Last Shot. Broderick began his career as a child actor on stage and television. He made his film debut in 1983's Max Dugan Returns. He went on to appear in several more movies and TV shows before landing the role of Ferris Bueller. Since then, he has appeared in dozens of films and has won several awards, including a Tony Award for his work in the play Brighton Beach Memoirs.
Sam Anderson
Sam Anderson will be taking on the role of Raymond Sackler in the TV series Painkiller. Anderson is an American actor. He was born in Wahepton, North Dakota, on May 13, 1945. He is best known for his character roles such as Sam Gorpley on Perfect Strangers, Holland Manners on Angel, dentist Bernard Nadler on Lost, and as the principal in Forrest Gump. Anderson has appeared in over ninety television shows and films during his career. Anderson is married to Barbara Anderson. Sam Anderson is a versatile and experienced actor who has had a long and successful career in television and film.
Taylor Kitsch
Taylor Kitsch is set to play the role of Glen Kryger in the Netflix TV series Painkiller. Kitsch is best known for his roles in X-Men Origins: Wolverine, Battleship, John Carter, Savages, Lone Survivor, The Grand Seduction, American Assassin, Only The Brave, and 21 Bridges. He was born in 1981 in Kelowna, British Columbia, Canada. Kitsch began his career appearing in various television series before making his movie debut in John Tucker Must Die in 2006. He has since starred in a number of films, including Battleship, John Carter, Savages, and Lone Survivor. In addition to his acting career, Kitsch has also modeled for several high-profile campaigns, including Abercrombie & Fitch and Ralph Lauren.
Carolina Bartczak
Carolina Bartczak will be playing the character of Lily Kryger in the TV series Painkiller. Bartczak is known for her roles in White Lie, Carter, Hall, Most Dangerous Game, and Moonfall. She was born in Germany and raised in Canada. Bartczak began her career as a photographer before moving into acting. She has since appeared in a number of films and television shows. Bartczak has also starred in the films Most Dangerous Game and Moonfall. Bartczak is a talented actress who has built up an impressive resume over the course of her career.
Tyler Ritter
Tyler Ritter will be playing John Brownlee in the upcoming TV series Painkiller. Ritter is an American actor best known for his role as Ronny McCarthy in the CBS sitcom The McCarthys. He also appeared in the television series Hot in Cleveland and guest-starred on an episode of the comedy Modern Family. Ritter was born in Los Angeles, California, and is the son of actors Nancy Morgan and John Ritter. His grandfather was country music singer Tex Ritter. Tyler began his acting career in 2008 with a role in the short film Good Dick. In 2014, he was cast as the lead in The McCarthys, which aired for two seasons. Since the show's cancellation, Ritter has appeared in episodes of NCIS: New Orleans and Arrow. He has also starred in several independent films, including Go Fish and Stillwater.
Other cast members
Other actors expected to appear in Painkiller include John Ales as Dr. Gregory Fitzgibbons / Gregory Fitzgibbons, Ron Lea as Bill Havens, Ana Cruz Kayne as Brianna Ortiz, West Duchovny as Shannon Schaeffer, and Jack Mulhern as Tyler Kryger.