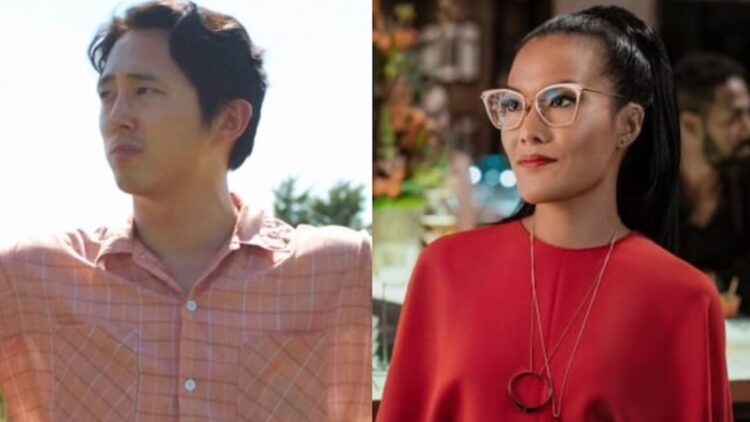 A comedy-drama featuring a diverse cast is set to drop on Netflix later this year. Titled Beef, the show is created by Lee Sung Jin, who had previously worked on Undone and Dave. IMDb describes the film as follows: "Two people who let a road rage incident burrow into their minds and slowly consume their every thought and action." Netflix has expressed excitement over the development of the show. In a press release last March, Netflix's VP of Drama Development Jinny Howe spoke about the progress of the show: "We are incredibly excited to collaborate with Lee Sung Jin and help bring this rich series to life along with the inimitable Steven Yeun and Ali Wong. Sung Jin has created a bold and at times outrageous world. It is an honest and powerful character study of two people who go about searching for connection in the unlikeliest of ways." As said, the show promises a diverse list of cast members. If you want to learn more about the actors appearing in this series, read ahead. Here are the cast members of the upcoming Netflix TV series Beef.
Steven Yeun
Steven Yeun has been tapped to star in the upcoming TV series Beef. Yeun is an American actor best known for his role as Glen Rhee on the AMC television series The Walking Dead. He has also appeared in such films as Okja, Minari, and Burning. In 2021, he received an Academy Award nomination for Best Actor for his work in Minari. Steven Yeun was born in Seoul, South Korea, in 1983. When he was six years old, his family immigrated to the United States, settling in Troy, Michigan. He attended Kalamazoo College, where he double majored in psychology and neuroscience. After graduation, he moved to Chicago, where he began his acting career by taking classes at The Second City and iO Theater. In 2010, he made his television debut on an episode of the series The Big Bang Theory. The following year, he landed the role of Glen Rhee on The Walking Dead. He played the character for six seasons before leaving the show in 2016. Since then, he has appeared in a number of films and television series, including Final Space.
Ali Wong
Ali Wong will also be starring in the upcoming TV series Beef. Wong is a stand-up comedian and actress best known for her two Netflix specials, Baby Cobra and Hard Knock Wife. She has also starred in the romantic comedy Always Be My Maybe, which she wrote and produced. Wong first gained attention with her 2016 special Baby Cobra, which was filmed when she was seven months pregnant. She followed it up with Hard Knock Wife in 2018, which debuted to critical acclaim. In addition to her stand-up work, Wong has also appeared on television shows such as American Housewife and Black Box. She voices Becca in the Big Mouth spinoff Human Resources.
David Choe
David Choe will be playing the character of Isaac in the upcoming TV series Beef. Choe is an American artist, musician, and former journalist and podcast host who hails from Los Angeles. He gained notoriety in the early 2000s for his street art. His work has since been exhibited in galleries and museums around the world. In 2005, he was commissioned to paint murals at Facebook's headquarters; his shares in the company turned him into a millionaire when Facebook went public in 2012. Choe has also worked as a journalist, hosting a podcast. David Choe is a multi-talented individual whose work continues to provoke and fascinate.
Patti Yasutake
Veteran actress Patti Yasutake will also be playing the role of Fumi in the upcoming TV series Beef. Yasutake is an American actress best known for her role as Nurse Alyssa Ogawa in the Star Trek franchise. She has appeared in Star Trek: The Next Generation, Star Trek: Deep Space Nine, and Star Trek: Voyager. Yasutake began her acting career in the early 1980s, appearing in television commercials and guest-starring roles on shows such as Cold Case and Gung Ho. Patti Yasutake is a versatile actress with a long and successful career in Hollywood. In an interview with NCISLA Magazine, Yasutake explained how she started her career in the performing arts: "I have always felt profoundly connected to the performing arts, because they can reveal, illuminate and most uniquely share our humanity like nothing else can. As both a woman and person of color, I felt limitations, so the need to express was all the greater. I was a bit of a 'jack-of-all-trades' and didn't seem to have a passion for one particular thing. But I found the performing arts invited using everything you could possibly bring to the creative process, and so that process became the passion."
Young Mazino
Young Mazino will be playing the role of Paul in the upcoming TV series Beef. An IMDb profile describes Mazino's career as follows: "In 2018, Young made it to final callbacks in the ABC Showcase. In 2019, he made final callbacks for the Yale School of Drama acting program. He has since appeared on several network shows including Blindspot (2016), New Amsterdam (2018), Tommy (2019), and most recently guest-starred in Blue Bloods (2019) and Prodigal Son (2020)."
Joseph Lee
Another actor joining the cast of Beef is Joseph Lee, who will be playing the role of George. His profile on IMDb describes his work as follows: "Joseph Lee is a Korean-American actor & fine artist based in Los Angeles. He made his film debut starring in Searching, which premiered at the 2018 Sundance Film Festival and went on to gross more than 75 million dollars worldwide. He also starred as Geum Sung Moo in KBS's production of The Miracle We Met. Offscreen, Joseph's works on canvas can be viewed in exhibitions throughout the world. His highly sought-after paintings have made the cover of Hi-Fructose magazine and he's collaborated with NIKE, Sony Music, & Simon & Schuster."
Other actors
Other cast members set to appear in Beef as recurring characters include Maria Bello as Jordan, Ashley Park as Naomi, Justin H. Min as Edwin, Andrew Santino as Michael, Rekstizzy as Bobby, Mia Serafino as Mia, and Remy Holt as June. Ione Skye has also been tapped to guest-star in the series.
Tell us what's wrong with this post? How could we improve it? :)
Let us improve this post!