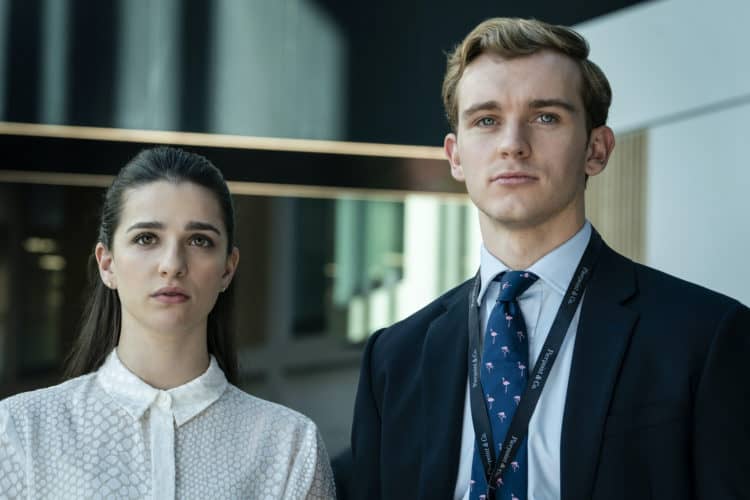 In most cases, it can take an actors years and several minor roles before they finally get a big opportunity. In Marisa Abela's case, however, that opportunity came in what seemed like the blink of an eye. In 2020 alone, Marisa has gone from one on screen appearance during childhood to a main role in an HBO/BBC series. As a cast member in the show, Industry, Marisa has gotetn the chance to share her talents with people all over the world, and fans have been responded well to the actresses' natural ability to command attention. Needless to say, this is just the beginning for Marisa. Keep reading for 10 things you didn't know about Industry star, Marisa Abela.
1. She's Always Loved Acting
Every actor has a different story about when they fell in love with acting. For Marisa, the moment happened when she was just a kid. She's always loved to perform and was involved with several school plays during her teenage years. In 2014, she joined The Theatre Workshop.
2. She Enjoys Being Outdoors
Even if you're not the type of person who likes to spend a lot of time out in nature, you have to admit that it always feels good to be able to breathe in a breath of fresh air after a long day. Marisa would definitely agree and she loves to get outside and enjoy a beautiful day.
3. She Studied At The Royal Academy Of Dramatic Art
After her time with The Theatre Workshop, Marisa made the decision to audition for the Royal Academy of Dramatic Art (RADA). The school is known for producing several well-known actors including James Norton and Alan Rickman. During an interview with The Theatre Workshop she said, "When I got the call from RADA… well… I just cried! Sounds awful but this is everything I've been striving for in the last two years. This is the end goal I've been thinking about. I had always pictured the phone call and thought maybe I could say something intelligent and interesting but…no, not a chance! Just blubbering on my end as soon as I realised it was a 'yes'."
4. She Loves To Be Active
Marisa is the kind of person who isn't afraid to break a sweat and she's always looking for new ways to stay active. Like most people, COVID-19 left her with a lot more time at home, and she decided to use that time to teach herself how to surf and to take up long distance running.
5. She's Always Wanted To Get Into TV
Marisa began her career in theater, and the stage will always have a special place in her heart. At the same time, however, she has always dreamed of breaking into the TV world. But she could have never imaged that her first year in TV would be as big as 2020 has been for her.
6. She Likes To Travel
Traveling is truly one of the best experiences someone can have. Getting the chance to experience different cultures and parts of the world is something that nothing can compare to. Marisa has been fortunate to do lots of traveling over the years both in and out of the UK.
7. Her Dream Is To Work With The Royal Shakespeare Company
Now that Marisa has reached her goal is getting into TV, there's still another goal that she would like to check off of her list. She told The Theatre Company that one of her biggest dreams is to work with The Royal Shakespeare Company as well as the National Theatre.
8. She's A Swimmer
Apparently running and surfing aren't the only the only ways Marisa likes to keep herself active. According to her resume from RADA, Marisa was also a county swimmer for Sussex. She probably doesn't have much time to swim at a high level anymore, but definitely enjoys hanging out by the water.
9. She's Active On Instagram
Now that Marisa has a main role in a major series, there are probably countless people who are hoping to follow her on Instagram. The good news is that she has an Instagram account and she's very active. She has less than 2,000 followers, but we suspect that won't be the case for much longer.
10. She Supports Social Justice
Marisa isn't afraid to speak her mind and she's already in the habit of using her social media presence to use her voice for the causes she believes in. Over the last couple of years, she has shown her support for the Black Lives Matter movement as well as other social justice initiatives.