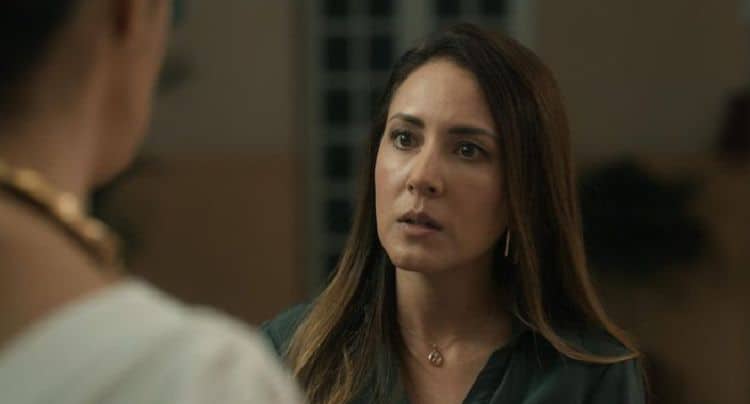 The new Netflix project everyone is talking about is "Dark Desire". This is a streaming service that has cemented its reputation in the world of new shows, movies, and projects by making everything so good that we cannot stop watching. Now that Dark Desire is coming to a Netflix app near you, fans of the service want to know not only what to expect from the new project but also who might be starring in it for them to enjoy. One such actress is none other than Magali Boysselle, who has made quite a reputation for herself over the years. If you are unfamiliar with her, here's what you should know.
1. Her First Major Project Was 18 Years Ago
Her very first major project happened in 2004 – and we know that the fact that this is 18 years ago is nothing short of shocking to those of us who still feel like it is just a few years back. She was in a film called "Los Sanchez," and it's how she got her big break into the acting business. She was in a few other smaller roles as far back as 2000.
2. She Has a Following
The Mexican actress has quite a following on Instagram. Her account boasts more than 42k followers, which also allows her to work with brands as a model or an influencer, if you will, if she so chooses. With so many followers, she can make a decent living by making money posting photos, reels, and stories about specific products.
3. She is Close to Her Siblings
She recently shared a photo of them all together for Christmas, and it's a cute one. She has a lot of siblings, and she is clearly very close to them. Their family is important to her, and she makes an effort to spend as much time with them as possible.
4. She's a November Baby
She's good at keeping her very personal life details to herself, but we did learn she is a November baby from going through her Instagram page. She wished herself a very happy birthday on November 1, 2021, which means she was born the day after Halloween, which is kind of a fun way to start the holiday season.
5. She is a Work in Progress
She makes that clear, too. She is always working on herself in the best possible way. How can she be better than she was yesterday? How can she make her life more fulfilling with each choice and each day that passes? What can she do to make sure she enjoys her life to the fullest and that she is living her best life each moment she is alive? She's always a work in progress, learning, adapting, and changing. It's a good thing.
6. She is a Dog Lover
She's got a cute one, too. She shares photos every so often online of her dog, and what a cutie. We know nothing about her sweet pup, but we do know that he or she is a total doll who looks like a lot of fun – and her dog appears very well loved, too.
7. She Loves to Laugh
Laughter is the best medicine, and that is never untrue. Laughing can make you feel instantly better. You won't cry anymore, you feel closer to those you are with, and there is simply nothing better. Laughter is all you need in life, and we cannot make that clearer.
8. She Loves Her Life
Not in a way that should be misconstrued as conceited or self-involved, either. Magali is a woman who makes it clear that she believes that your first love, number one love, and the love of your life is you. You are the person you should love the most, and she is not wrong. If you don't love yourself first and most, you will not find others capable of loving you in return.
9. She is Very Private
She is the master of sharing so much about her life while also sharing nothing too personal. She has mastered the art, and we approve. She makes sure her fans know that she values herself, her life, and her time, and she makes sure she shares, but she's never letting anyone into her personal life with anything she posts or says. It's a gift.
10. She Loves the Outdoors
Give Magali some sunshine and a swimsuit, and she seems like her happiest self. She seems to enjoy being outdoors, to enjoy being able to relax and soak up that Vitamin D, and she is someone who seems very happy outdoors.