So Lucifer's Season Finale is tonight. We've had one hell of a season, haven't we? Tom Ellis' performance has received wide praise from everyone with a thimble of good sense while the show's been praised for turning a simple police procedural into one hell of a show. Despite being surrounded in a veil of controversy even before the release of the show, I think we can all agree the show's done well for itself. I, for one thought the show wouldn't make it past it's first season but after watching the first episode I knew the show was destined for great things. FOX knows this I guess, which is why the show also got an early renewal from them. Here are just some of the reasons why Lucifer is certainly the best show this year:
1. It's The Most Original Show This Year:
A Heroes reboot? No, please. A show about the lives of FBI trainees and their careers? Sounds dull. Minority Report? Done before twice. X-Files reboot?Uhhhh. Some of you might argue that Lucifer is based on a comic-book anti-hero. But our Lucifer is quite unlike the comic-book Lucifer. He's not as charming for one thing. Most depictions of Lucifer have been thoroughly one-sided and one-dimensional. This is definitely the first adaptation in which Lucifer has been portrayed as anything else. So, a series about the devil solving crimes in LA? Sign me up. The idea sounds great on paper which can't be said for some of the other shows this year. It's quite an original spin on the procedural crime genre which has certainly never been done before.
2. Best Devil Ever: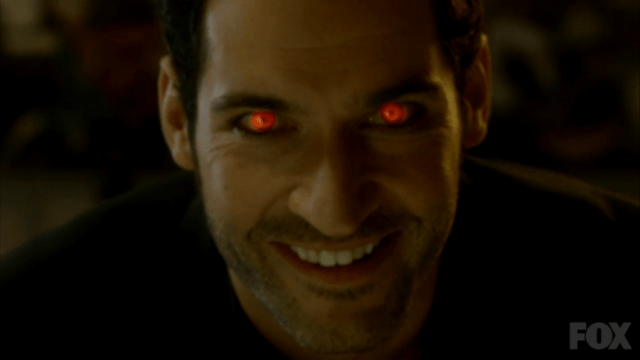 Before watching Lucifer, I thought no one quite pulled off the devil as well as Mark Pellegrino. But then Tom Ellis came along and won me over. He's perfectly suited to the role and manages to bring a whole new dimension to the character. Tom Ellis is one of the chief reasons why the show manages to pull off what it does. I am now utterly convinced that no one will ever be able to pull off a better impression of the devil. There's just something about the way he talks and the way he moves, it just so feels like something the devil would do.
3. It Manages To Be Funny And Dark At The Same Time: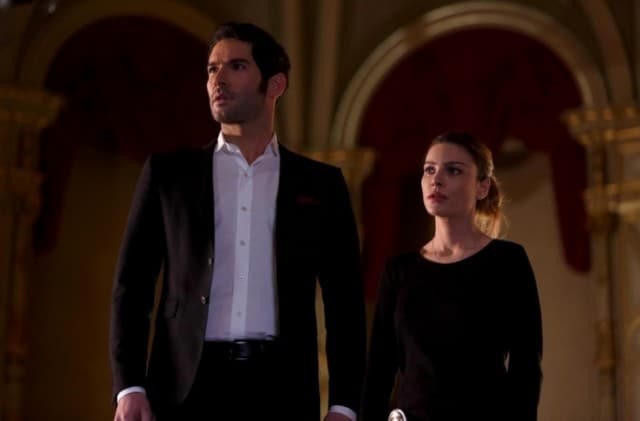 Admit it. It brings a smile to your face to watch Lucifer interact with mortals. His constant hitting on Detective Decker and calling Detective Dan "Detective Douche" along with his interactions with Trixie are just hilarious. But then we have the devil turning on his mojo and doing what he does best: torturing. Sometimes, even that is funny. Remember when he used his mojo on that one guy?(Spoilers) Then it's the music. Highway to Hell and No Rest for the Wicked make for great songs but it's unnerving how appropriate they are for the show. Of course, sometimes they're playing while murders are going on and stuff. It's just the right mix of funny and dark.
4. It Doesn't Take Itself Too Seriously: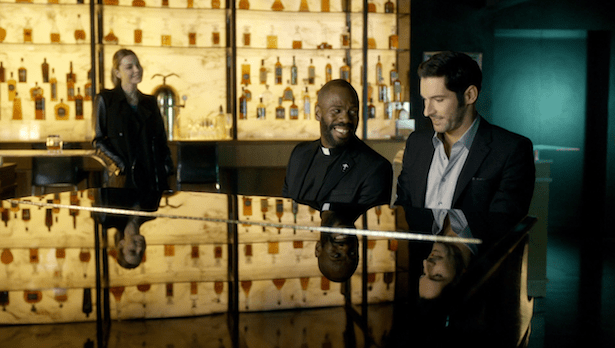 Satanic sacrifices and homicide and celebrity killings, nothing gets taken too seriously on the show. It's all A Priest Walks Into a Bar jokes and cheesy scenes with piano tunes.It's actually something that makes the show as good as it is. Think of all the shows you watch and think about how dark they are. With shows like Arrow and Quantico and Supernatural clogging up Network television and shows like Daredevil and Jessica Jones on streaming services, Lucifer stands out from the crowd. It's like the show's saying: "Oh look we're a show that takes place in the city of sin. The devil's the main character and he solves crime and cracks jokes about it." It's just the perfect recipe for a stand-out TV show.
Lucifer will return to our television screens tonight at 9/8c for the Season Finale. Then it will return next year, sometime around Spring. The show has been officially renewed for a second season by FOX.