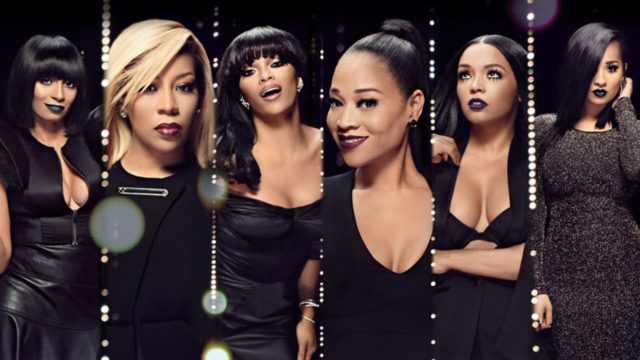 You'd likely need to have a notebook worth of scribbling to be able to recount just what's going on in Love and Hip Hop Atlanta as it enters it's 7th season. The premiere occurred just yesterday on the 19th and so far people are no doubt aghast at what's happening. If you're a fan of the show then you might be on the edge of your seat watching everything unfold but if you're a casual observer it's fair to say that you might be a bit confused. That's okay really since even the fans tend to want to be caught up occasionally since the show seems to have one twist after another that life can't always account for since let's face facts, reality TV isn't exactly the most viewer-friendly type of show when it comes to understanding absolutely everything. The moment you do is when the creators of the show tend to throw in something to make it all seem just a little crazier.
But one thing you can note is that Joseline and Tammy are both gone this season. It's apparent that a lot of people were getting tired of Joseline and she left in a giant huff. The kind of drama it would take for someone to leave a reality show is simply amazing since that's what the shows are usually centered around it seems. But if a person can cause that kind of drama then there's no telling just what was going on behind the scenes. Tammy simply didn't have any convincing story lines that could move the show ahead it seemed like and was released for nothing more than the fact that she just wasn't all that interesting. That seems like the opposite of too much drama, since if a person can't make viewers care about them then they're not going to last very long on any show.
Another nice little shock to the system is that Kirk has announced that he is the father of Jasmine's baby. The revelation to the guys had them speechless for a moment as he laid it out, and one of them thinking that he needed to go home and tell his wife. It might be that Kirk wasn't home telling his wife for a reason but it could also be that the producers are postponing it to make an even bigger effect. It might seem cynical but too many years of seeing reality TV turning people into walking, talking jokes, parodies, and stereotypes is becoming just a bit much.
The forums for this show are no doubt blowing up as people put in their two cents and decide to chime in about every little detail, but one thing that is absolutely known about season 7 is that it's just going to get crazier and crazier until the producers finally get what they want, chaos on TV. That seems to be what reality TV is all about these days as the people want to see the drama and the meltdowns that take place as a result. To each their own, but remember to take notes or you might miss something.