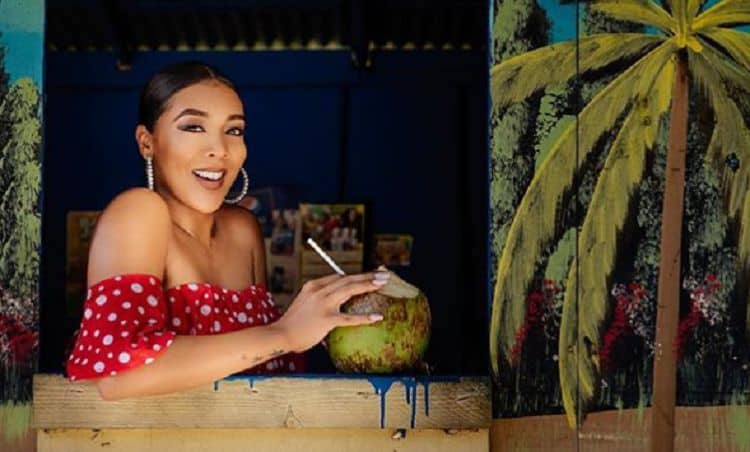 She's part of a duo who is just as famous as they come, and we love it. Khadeen Ellis is married to Devale Ellis, and they are a funny couple. No, really. They're so funny that they have their own YouTube channel, they are famous, and they are gorgeous. They are so good together that the world wants to know more about them, and we thought we might bring you some of the coolest fun facts about one half of this married couple that you don't already know. She's more than just a wife and mom, and she's more than part of a couple.
1. She's A Family Woman
If there is one thing that is most important to her in life, it's her family. She puts her family first, always. She might be funny and successful and really awesome in so many ways, but there is nothing more important to Khadeen Ellis than her family and the love they have for one another. We knew we thought she was amazing.
2. Her Husband is Her College Sweetheart
She and her husband are not just married and parents to three sons. They were college sweethearts. They met when they were both furthering their education and her husband was doing this little side gig of his in which he played football sometimes (and by sometimes, we are clearly joking…he's a famous NFL Player who played for the Detroit Lions and the Cleveland Browns).
3. She's Educated
We mentioned that she and her husband met when they were in college, but we didn't mention where they went. She was a student at Hofstra University. She was clearly smart, and we know that not because we are aware of her GPA or anything like that, but she decided to go to college, and she's created an entire lifestyle brand, she puts her family first, and she knows humor is the key to life.
4. She's A Mom
Being a mom is a job in an of itself, but it's pretty rewarding once you get past the exhaustion and the mess and the fact that you will never only say something one time for the rest of your life (or the fact that kids are always surprised about things like basic rules that they've had since birth when you tell them for the 700 millionth time – it's always brand-new information). But this mom is a mom of all boys, and that's a situation all by itself. She has three sons who are 9, 3, and 2.
5. She's Got Her Own Channel
When she's not busy starring alongside her husband on their dual YouTube series, she's got her own. It's called Oh Kay, Kay. She goes into things like makeup and marriage and motherhood and many other things. She's good, too. You should check her out.
It's not for everyone, but it is for many. Having your own parents/your in-laws living with you is a situation that many couples might raise a brow and emphatically shake their heads about, but this family makes it work. For one, Khadeen is a family first kind of woman. Second, she also knows the truth behind the fact that it takes a village to raise a family. A big village. All the villagers. Honestly, I'm a mom of four. I get this.
7. Her Self-Care is the Best Care
So many people consider it things like massages and time away and being alone and being at the spa or traveling. Those things, along with working out and taking care of yourself, are all amazing and we love them as self-care tips. However, she's got the best self-care tip. Put down your phone and stop using it. That's the best. It's actually life-changing, and we are here for it.
8. Finances are SO Important
Before they were married, her husband had financial issues. He was cut from the NFL, he was living paycheck to paycheck, and he wasn't sure how that happened. He never thought about finances to that point, and now he doesn't make that mistake. He's got it down to a science, and he does not mess with that in the least. They work together to make their finances a priority.
9. She's Learned Patience Through Quarantine
As we all have. If there is one thing that we can all agree on here, it's that we have all learned to be patient through this. She's a mom of three, I'm a mom of four, and both she and her husband as well as me and mine have all learned patience with things like homeschool and being together all the time. All. The. Time. With the kids, who we are so accustomed to having a six-ish hour break from while they go to school. It's taught more than a little patience, and it's been everything.
10. She's Supportive
She's not just a good wife and a good mom, she's supportive. Her husband has reflected on what it was like for him to have a dark time in his life, the darkest he can imagine, and how much she was there for him to offer her support and her unwavering love. It was everything to him.
Tell us what's wrong with this post? How could we improve it? :)
Let us improve this post!