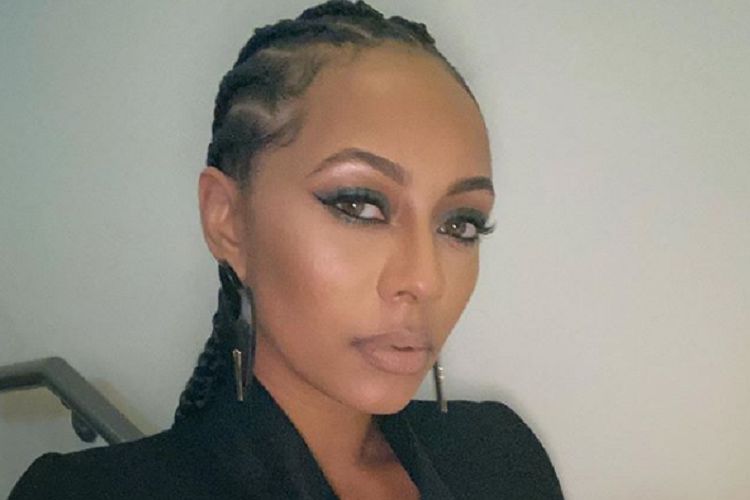 Keri Hilson is an American singer and actress who has achieved a fair measure of fame in her career. She has an interesting backstory that many of her fans may not be aware of. After researching her early life and career, we made some great discoveries that we thought you'd love to hear about. Here are 10 things that you didn't know about Keri Hilson.
1. Her Birthday
Keri is still in the prime of her career. She was born in Decatur, Georgia on December 5, 1982. She was raised in the town that she was born in. Her mother and father raised her and her siblings in Decatur. Her dad was enlisted in the United States Army and was a developer by trade, and her mother was the owner and operator of a child daycare center. Both of her parents worked to provide Keri and her brothers and sisters with a middle-class upbringing in an African American section of town.
2. Her parents were picky about her school
Keri and her brothers and sisters were not sent to the public school available for kids in her neighborhood. Instead, her mom and dad sent them all to a school that was an hour's drive away because they wanted their kids to have the best possible educational experience to give them a good start in life. She was raised by parents who had strong family values and a commitment to bettering the lives of their children.
3. Keri developed a passion for music at an early age
Hilson shared that as a child she watched a variety of talent shows on the television. This sparked an interest in pursuing a career in music, so her mom started her on piano lessons at age 12. At the request of Keri, a vocal coach was hired in addition to the piano teacher. Within two short years, Keri joined a girl group that was called D'Signe, and they even scored a record deal when she was just 14 years old.
4. Keri Hilson has a college education
Although she seemed to have a bright music career ahead of her, coming from a traditional family, Keri graduated from high school then enrolled in college classes. She stayed within her home state of Georgia and attended classes at the Oxford College of Emory University. Even while in college, she kept writing songs, which was another of her many talents that developed early in life.
5. She has written songs for some of the biggest artists in the country
Keri Hilson started her songwriting career as a teenager working with producer Anthony Dent. She also did background vocals for a variety of hip hop and R& B artists. She has written songs for Mary J. Blige, The Pussycat Dolls, and Brittney Spears. Timbaland performed "The Way I Are," which was written by Hilson and it rose to the top of the charts around the world.
6. Keri is a successful recording artist herself
Hilson has written some of the most popular songs to hit the charts, performed by other artists. She has also put out a few of her own albums. She released the album "In a Perfect World" in March of 2009, and the track "Turnin' Me On," went to the top 20 on the Hot 100 list and the album climbed all the way to gold status with more than 500,000 copies sold. For this album, she received two Grammy Award nominations. She released a second album in 2010 titled "No Boys Allowed.
7. Keri disappeared from the music scene after 2010
Keri Hilson seemed to drop off the radar after some disagreements with Beyonce. Their personal feud went public and social media was lit up with trolls who took it personally and sided with Beyonce. This was a turning point in Keri's musical career, and however unfair, she was blacklisted by fans of Beyonce who decided to weigh in and shut her out. It's sad to witness the power of a fanbase who gets involved in other people's business and how a person's life and career can be so negatively impacted.
8. Keri appealed to Beyonce's fan base for relief
In 2013, Keri Hilson had finally had about all she could take of the negativity. She took to social media and pleaded with Beyonce's fans to let up on the barrage of negative comments. Beyonce didn't say much about it and from what we can tell, both she and Hilson are going about their own business and working on their music. Hilson is making a musical comeback.
9. Keri has her own massive fan base
Although she's taken a beating in the past on social media, it seems that the situation has cooled over time. Keri Hilson has a large group of her own followers. We visited her Instagram page and saw that she had 2.3 million followers. This shows that she has plenty of support and there are a lot of people who appreciate her contributions to the world of music. There are 751 posts on the site showing that it's a very active account and a great place to find some amazing photos of her.
10. She is also an actress
Keri Hilson is also a professional actress. She has worked on 43 projects for film and television. Although the majority of her works are for music videos, she has also made other appearances before the camera. She appeared in "U R A Million $ Girl" video short in 2011. The following year she played the role of Heather in the film "Think Like a Man." This was followed by a guest appearance as Santana's prisoner in "Riddick" in 2013. In 2016 she appeared as Jasmine in the movie "Almost Christmas," and she appeared as Billie in the TV movie "Love by the 10th Date."