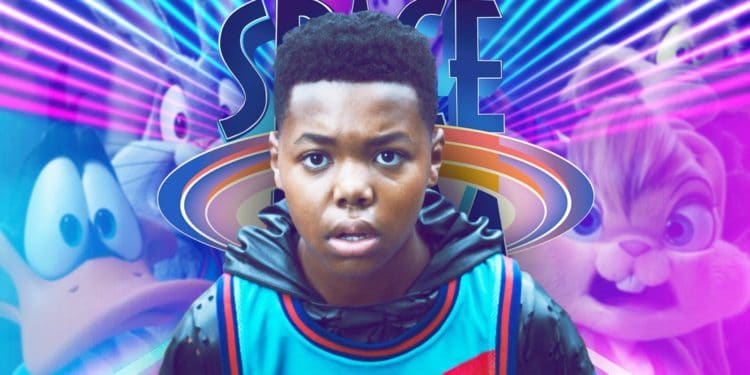 Within just a few years, Cedric Joe has gone from an unknown young actor to one of the most talked-about rising stars in the industry. In 2021, Cedric became an overnight celebrity thanks to his role in the film Space Jam: A New Legacy. In the movie, he played LeBron James' son, Dom, and he showed the world that he has what it takes to put on a stellar performance. Even though he's still riding the high from Space Jam, Cedric is already thinking two steps ahead. He is in the process of working on his next project, a TV series called Women of the Movement in which he will play Emmett Till, a teenager whose brutal murder in 1955 made him made him a figure in The Civil Rights Movement. Keep reading to learn 10 things you didn't know about Cedric Joe.
1. He's A California Native
There are countless people all over the world who flock to Los Angeles each year with hopes of making it in the entertainment industry. However, Cedric Joe was fortunate that he never had to do that. He was born and raised in Los Angeles, and as far as we can tell he has lived there his whole life.
2. He Has An Account On Cameo
Cedric's fan base has grown tremendously since Space Jam was released, and there are a lot of people who would love to connect with him. Luckily for them, technology has made it fairly easy. Cedric records and sells personalized video shoutouts on Cameo for $30. These videos are perfect for birthdays, graduations, and other special occasions.
3. He Was In Modern Family
At this point in his career, Cedric only has a handful of acting credits, but among that handful have been some pretty awesome opportunities. He appeared in an episode of the popular TV series Modern Family in 2011. It was his second on-screen appearance. Although the role was small, it was still a big moment early in his career.
4. He Loves Sports
Since most of Cedric's focus has always been on acting, he hasn't had time to be involved in competitive sports the way other kids his age usually are. However, he still enjoys playing for fun and he's also a big fan. He especially loves basketball and football. Needless to say, the opportunity to work with Lebron James was a dream come true.
5. Family Is Important To Him
We don't know much about Cedric's personal life, but we do know that he comes from a close family and he's very thankful for those relationships. When he isn't working, you can usually catch him spending time with his loved ones. He is also fortunate to have parents who have always supported his dreams of becoming a star.
6. He Has A Great Sense Of Style
As an actor, it's clear that expression is very important to Cedric. However, acting isn't the only way he likes to express himself. He also likes to do it through his clothing. Cedric seems to really enjoy fashion and he has a good eye for picking out great outfits. He isn't afraid to get a little creative and switch things up.
7. He's All About Staying Humble
At just 16 years old, Cedric Joe has already accomplished more than some actors will throughout their entire careers. While he's grateful for that fact, he is also very serious about remaining humble. Cedric doesn't take any of his accomplishments lightly, but he also doesn't plan on letting any of them go to his head.
8. He Got Into The Industry When He Was An Infant
Cedric may be a teenager, but he's already been acting professionally for well over half of his life. He got his first opportunity when he won a Baby Gap contest when he was five months old. He eventually started working with an agent and as he got a little older he started going out for auditions.
9. He Cried When He Found Out He Was Cast In Space Jam
Anyone who works in the entertainment industry knows that it inherently comes with a lot of rejection. So, any time a yes comes along it's a very special moment. However, hearing 'yes' when it came to Space Jam was extra special. While talking to Entertainment Weekly, Curtis shared that he was so happy he cried tears of joy when he learned he had landed the part in Space Jam.
10. He Was Pleasantly Surprised With LeBron's Acting Chops
LeBron James may be a star on the court, but there were lots of people who questioned if he could also be a star in front of the camera. When asked about his thoughts on LeBron's acting, Cedric said, "He actually surprised me. Because going into it, I think he's a basketball player. But he's a really great actor. LeBron is actually a really great actor. And I think him being able to play himself made him more comfortable, being a father of three beautiful kids and that being natural for him, not being a challenge."
Tell us what's wrong with this post? How could we improve it? :)
Let us improve this post!