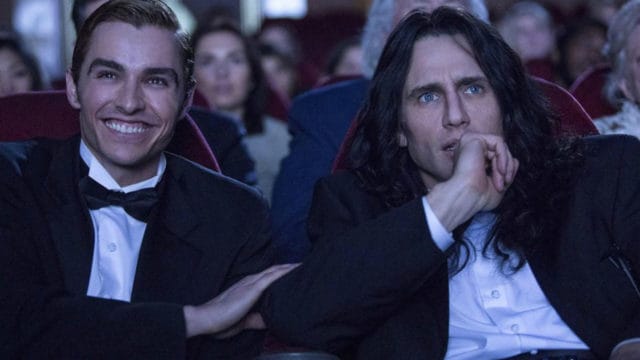 While there has always been a market for "so bad, they're good" movies among casual cinephiles — look no further than the multiple iterations of Mystery Science Theater 3000 for proof — few can boast the mainstream popularity of The Room. Tommy Wiseau's painfully serious melodrama, often cited as "The Godfather of bad movies" is the perfect case study of how not to make a movie.
The acting is atrocious, the writing incoherent and the direction an utter travesty. The film was filled with more protracted sex scenes than a 1960's porno, all of which looked to be just as unsatisfying to perform as they were to watch.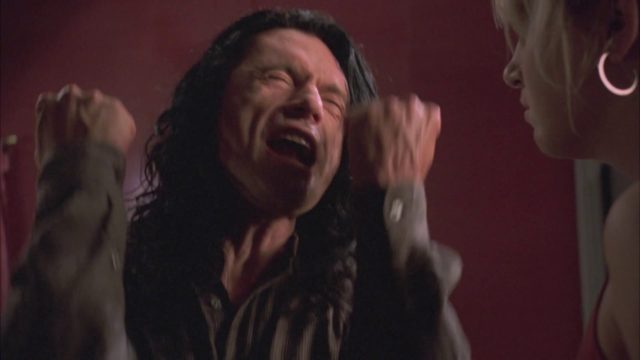 It was obvious to everybody who saw it — except, perhaps, its writer / director / producer / star — that it was terrible. But Wiseau's enthusiasm for the movie is legendary. He was so convinced that he had an Oscar contender on his hands that he rented out "for your consideration" billboards for any Academy voters who happened to drive by. And although he would claim in retrospect that such stunts were only ever jokes at the movie's expense, the time, expense and energy he poured into his misfired passion project speaks for itself.
I suppose it was only a matter of time before somebody picked up on this now-legendary production as the comedy it was obviously meant to be. Ed Wood worked, after all. Why shouldn't this?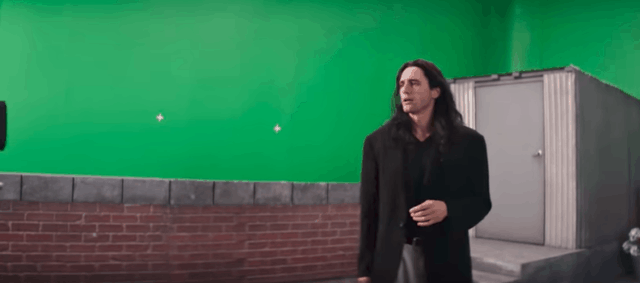 The latest James Franco star vehicle — The Disaster Artist — is that movie. Bleary-eyed and decked out in an over-sized wig, he plays Wisaeu's absent-minded grasp for fame and fortune over the course of The Room's production. And from what little we've seen of it so far, it's perfect.
The 90 second trailer is nothing but Wiseau's torturous attempts to stammer his way through one of the film's more memorably terrible scenes. All he has to do is storm out onto a rooftop, droning on incessantly to himself, before greeting his friend Mark. But take after insufferable take of Wiseau forgetting, messing up and blundering through his lines — all while the production crew recites what its supposed to be back at him — only results in one, terrible — but usable — take.
Seth Rogen unexpectedly perks up from behind the camera and the crew erupts into thunderous applause. Not, mind you, because it was so good. It's just that this time he was able to spit the words out in the right order.
Although perhaps a little drier than the bombastic stoner comedies Franco and Rogen are used to, it looks like it's going to be this year's must-see comedy. The duo has proven themselves a commanding pair of collaborators in the past, and rarely have they had such rich material to work with.
https://youtube.com/watch?v=mmk8lV2r2o4%22+frameborder%3D%220%22+allow%3D%22accelerometer%3B+encrypted-media%3B+gyroscope%3B+picture-in-picture%22+allowfullscreen%3E%3C
Save
Tell us what's wrong with this post? How could we improve it? :)
Let us improve this post!