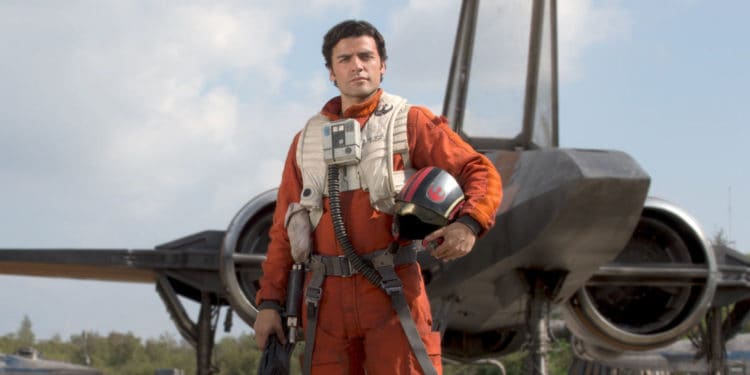 I did not expect to hear this news today. Oscar Isaac has been cast as Moon Knight for the Marvel Cinematic Universe. Okay, once again, I did not see this coming. It's probably because we haven't heard any news on the upcoming Disney+ show, so reading this a few hours ago was more than surprising. I'll admit, though, Oscar Isaac was not the guy I had in mind to play Moon Knight. Don't lash out at me just yet, just hear me out. The actor I was rooting for to play him was Nikolaj Coster-Waldau. Oh yeah, Jamie Lannister as a superhero is something I really want to see. He's got the physicality, the looks, and he has experience playing those type of characters.
The best example is, well, Jamie Lannister. When I think of the character of Moon Knight, I think of how Coster-Waldau played Jamie Lannister in Game of Thrones. He was arrogant, but charming, a skilled fighter, but still vulnerable, and he could be brutal, but still honorable. That's basically what Moon Knight is all about. If you're unfamiliar with the character, just think of him as the Batman of Marvel Comics. The main difference between them is that Moon Knight wears white and he's way more crazy than Batman. Let's just say he's got a serious case of multiple personality disorder. Yeah, he's a nut, but he's still a hero.
I believed that Nikolaj Coster-Waldau would be perfect for the character, but now, it seems he'll have to play another superhero one day. At least I hope he does. That's probably why I'm a tad disappointed that Oscar Isaac will be taking the role instead. Oh, and for the record, Keanu Reeves won't be playing him either, so let's just get over that. Maybe he'll take Wolverine or Ghost Rider. Us fans can only hope, but he can't be everyone.
All jokes aside though, I'm wondering if Oscar Isaac is a good choice for the part of Moon Knight for the MCU. I'll just clear the air and say that I'm a fan of his. He's a good actor and I like seeing him in movies. And just in case anyone has forgotten, Oscar Isaac has been in a superhero movie before. He was the ultra powerful supervillain Apocalypse in the latest third X-Men movie, X-Men: Apocalypse. I thought he was good, considering what he was given to work with, but he was pretty underwhelming and forgettable. His acting was decent, but ultimately very monotone, not to mention that his horsemen barely did anything. That was not a good live-action debut for Apocalypse, but the fault wasn't on Oscar Isaac. The MCU will have their chance to give the character some redemption, but we'll have to wait for that one.
After watching X-Men: Apocalypse, I just thought to myself, "Man, Oscar Isaac needs to be in another superhero movie. He deserves better than this." I always wondered which superhero would be best suited for him, but as I went through the options in my head, I never thought of Moon Knight. Oscar Isaac doesn't exactly have the physicality of Moon Knight compared to Nikolaj Coster-Waldau, but then again, that's what camera work and working out is for. I'm not much worried about his physical ability to pull off Moon Knight. I'm more interested in how he's going to play the character.
Let's talk about his acting chops. If I were to pick my favorite Oscar Isaac performance, I would say that I don't really have one. Maybe I just haven't watched enough of his movies, but I feel like I've seen enough to judge his acting abilities. The first time I ever saw him in a movie, he was King John in the 2010 Robin Hood movie. Okay, I'm in the minority here, but I actually do like that movie. When I saw Oscar Isaac in it, I thought he was good, but he didn't blow me away. The next movie I saw him in was the movie that came out right after Robin Hood, a little Zack Snyder movie called Sucker Punch. Yeah, that wasn't the best movie, but I dug him in it.
A year later, a Ryan Gosling movie called Drive came out, where he was a fairly minor character. He didn't do much in it, but unlike the last two films, he didn't play the bad guy. The thing is, he was actually good at not playing the bad guy. That gave me some hope that he was capable of playing more than one type of character, but I had to see him in more. Then, Oscar Isaac found a role in the biggest franchise of all time. He landed the role of Poe Dameron in the seventh installment of the Star Wars franchise, The Force Awakens. Boy, back when everyone actually liked Star Wars. I miss those days. Anyhow, as I was saying, Poe Dameron was proof that Oscar Isaac was capable of playing heroes and villains.
At that point, I knew he had acting range. Unfortunately, the extent of his acting range wasn't shown in his first superhero outing. That's okay, though, because now he has a second chance to show us what he's got. The real issue is if any of his past performances reflect any characteristics of Moon Knight. Well, I'll admit, I haven't seen some of his more serious roles like Inside Llewyn Davis or A Most Violent Year. However, I was fortunate enough to check out his role as Nathan Bateman in Ex Machina. Now I might be alone in this, but I think that's one of his best roles. It's actually his performance in that movie that convinces me that Oscar Isaac is actually a great choice for Moon Knight.
For those who haven't seen Ex Machina, I'll just quickly sum up what Oscar Isaac's character was like. He portrayed that character as a sarcastic, booze-loving narcissist who wasn't quite all there. The funny thing about it all was that he wasn't really the bad guy. He was more like a nuisance that the main character had to deal with, but he ultimately wasn't the villain of the story. In a way, he actually tried to save the main protagonist, but that didn't work out too well for him. The point is, this stellar performance is why I think Oscar Isaac can kill it as Moon Knight.
Moon Knight has a lot of negative qualities; he's unbalanced and has a flippant sense of humor. This isn't the kind of hero kids should look up to, but he is the kind who will save you in a dark alley. This kind of morally gray character is the type of role Oscar Isaac can excel in. I saw all of those aspects in his acting in Ex Machina and I think he can do it even better with Moon Knight. So do I think he's the best choice to play the character? Like I said, he wasn't my first choice, but I have a feeling he'll surprise us.
So gear up, Marvel fans. The Batman of Marvel is going to hit Disney+ hopefully sometime next year. I know that's wishful thinking, but hey, a man can hope.