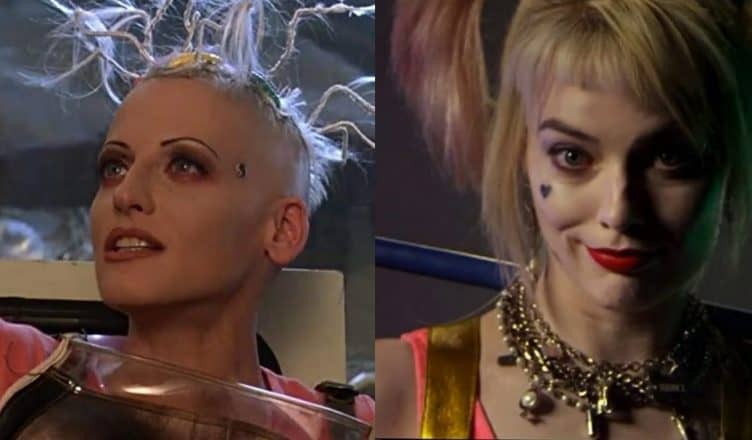 Anyone remember Tank Girl? It's a movie that was made back in the 90s starring Lori Petty as the lead character and Ice-T as a strange sort of human/kangaroo hybrid. The earth's water supply was under lock and key and was controlled by a company called W&P, an enemy that Tank Girl and her friends were bound to see taken down. Back in its day it was edgy, over the top, and definitely something that looked like fun, but as it so happens it received mixed to negative reviews. Tank Girl kind of sank beneath the sands so to speak since it gained a cult following but never became so big that it was remembered far and wide by a lot of people. As of now though Bonnie Burton of CNet and many others are catching wind that the Tank Girl movie is being revived and will be making its way back to big screen, but with a different cast of course. If you saw her on Orange Is The New Black then you know that Lori Petty is getting kind of old at this point even if she's still a lot of fun to watch. That seems to be one reason why Margot Robbie would be picked for the role.
If you go by John Squires from BloodyDisgusting you might be surprised to learn that Robbie is actually producing the movie, but it doesn't seem as though that anyone is one hundred percent certain that she'll be starring in it. Of course the big idea of her becoming Tank Girl would be up for grabs the moment her name became associated with it in any way. After all she's played at least one big role that would allow her to argue for the chance to play the lead character, in in terms of looks she and Lori Petty are pretty far apart, but it still seems as though it would work. But her company is taking over the project it sounds like, though there's no guarantee that she'll step into the titular role. A lot of people are likely hoping that this will happen since it's kind of exciting to see her try to take on something such as this that could possibly elevate her or at least bolster her career in a way that could make her an even more impressive actress than she is now. Ever since she started getting noticed Margot Robbie has been just about everywhere it seems, even in cameos and commercials that a lot of people thought were going to lead to bigger parts. Thus far she's definitely a new wave actress that could pull this part and make it work, if she decided to go ahead with it.
Tank Girl is definitely a movie that has a big feminist lean and seeks to hold its edge all the way through. That might help it to work a little better in this era since quite honestly back in the 90s it was barely a blurb as it was kind of there and gone. Lori Petty was very popular back in that time but there were moments in the movie when it was just seen as kind of over the line for some people, as the subject matter seemed to cross a boundary that wasn't expected. Still, some people continued to love the story and the entire movie even if it was kind of goofy in a way. The great thing about cult favorites is that we don't love them because they're blockbusters, we tend to love them because they don't try to fool us, trick us, or make us believe anything that we don't want to believe. Tank Girl was a movie made to have fun with even if it did try to deliver one or two messages along the way, but sadly it didn't seem to recover its budget and it definitely didn't stick in the public consciousness in a big way since at this point a lot of people likely have to be reminded just what it was and why it was important at the time. In all honesty Tank Girl was a silly fun movie that wasn't really meant to be political or in any way controversial.
According to Noah Dominguez of CBR though we'll have to wait and see how things progress when it comes to casting since nothing has been written in stone yet and it would appear that things are still moving at a fairly slow pace as all the particulars get sorted out. Tank Girl is bound to remind a good number of people of something they loved back in the 90s, but it's yet to be seen what direction it will take once Margot's production company gets hold of it. If she stars as the lead character though you can imagine a lot of people might at least buy a ticket out of curiosity.
Tell us what's wrong with this post? How could we improve it? :)
Let us improve this post!