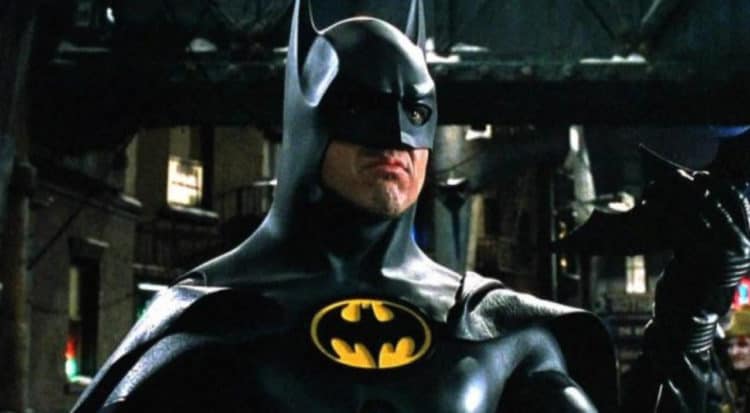 Following the campy Adam West Batman series, Michael Keaton stepped in as the dark knight in Batman and Batman Returns. Both films were well received and financially successful, but the actor walked away from the franchise when Joel Schumacher came on board. Keaton's reasoning for leaving the project was simple, revealing on the Awards Chatter podcast that he thought the script sucked and wanted no part of the franchise anymore. Fast forward to over 30 years later, and the former Batman will make his grand return in the upcoming Flash movie that's set for theaters on June 03, 2022. Given the numerous incarnations of Batman following Keaton's version, with the latest being Robert Pattinson, is it a good idea to bring back Michael Keaton as the caped crusader?
Here's the thing, bringing back Michael Keaton as Batman is a great idea. What's novel about this concept is that there's an interesting story to tell about a retired or former Batman. Has Gotham beaten him down to the point where he could no longer protect the city anymore? Is Batman tired of putting his life on hold just to save a city that seems beyond worth saving? How much trauma and scars is the old man dealing with at this stage in his life? There are so many fascinating layers surrounding an older version of Batman that open up a world of possibilities to tell new stories that the live action films have yet to do. The problem? This isn't about Michael Keaton or Batman for that matter. It's a Flash movie at the end of the day. The film isn't really diving into the depths of Batman's world that really focuses on the roots of the aged hero. Sure, Michael Keaton's role is likely more than just some nothing cameo, but it's not his story. Bringing back Michael Keaton would've actually worked for the Matt Reeves film. Gotham is so corrupt and broken that he could no longer hold the mantle by himself. The story pretty much writes itself.
This also would've been a perfect gateway to introduce the new Batman. There have been rumors for years about a Batman Beyond live-action film, and it could've been in that vein. Batman doesn't always have to be Bruce Wayne. The changing of characters could've allowed for a different perspective of the character itself, and offered a fun camaraderie between Bruce Wayne and Terry McGinnis. Plus, there's more storyline possibilities for Terry/Bruce Wayne. Given the fact Ben Affleck's Batman is also in The Flash, there could be some use in playing the morality of each character. Maybe Terry believes that killing is the best way to clean the city of Gotham like Synder's version? There's so much meat to the story of having Michael Keaton returning to play the DC hero that it's a shame he's making his return in an otherwise crowded film. This isn't saying that The Flash will end up turning out horrible. It wouldn't be surprising if it's a great film, but it does feel like a missed opportunity by Warner Brothers to properly reintroduce one of the more memorable Batman incarnations. This move feels more like a business play to capitalize on making a quick buck, instead of something that could've turned lucrative long term.
Again, I'm not casting any judgments in regards to the film. There's nothing wrong with Matt Reeves film in it's current version, nor was it ever necessary to bring back Michael Keaton in the first place. It's fan service at it's finest, but as long as The Flash can properly use Keaton that helps the story then pandering to long time Batman fans isn't an issue. While Batman playing second fiddle to Flash isn't an ideal return for Michael Keaton, it doesn't mean that a good story can't be told here. It's great that Warner Brothers is digging into the history of the live action franchise and hopefully both Ben Affleck and Michael Keaton are given a solid arc in the upcoming Flash film. Despite the plethora of villains in Spider-Man: No Way Home, that film still manage to tell an intimate story with Green Goblin and Peter Parker. If The Flash can have that nice balance without feeling overcrowded and rushed, then having Michael Keaton return in the Batman role one more time (?) could be one of the greatest moments in the history of the character. Having Michael Keaton return is a strong idea that hopefully is used for future installments in the superhero medium in general. It's just a shame that this isn't Batman's story to begin with.