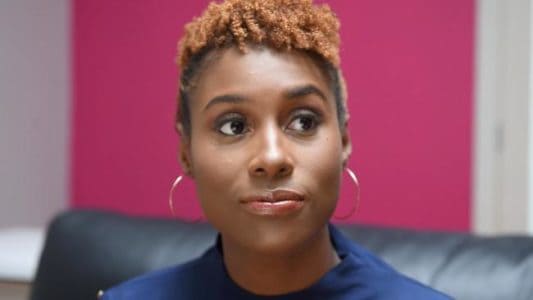 The world of celebrity is all about glitz and glam, a justification of the term 'public figure'. Most celebrities' lives always play out in front of the public; when they are single and sliding into someone else's DMs, when they finally start seeing someone, when they break up or get engaged, and when they get married and have kids. Even their divorces are not exempt from public scrutiny. Some celebrities, however, have mastered the art of selective publicity, where they only choose to give to the public what's within their comfort zone.
In July of 2020, J. Cole made headlines when, for the first time, he revealed that he and his wife Melissa Heholt have two sons. Through an essay for The Player's Tribune, Cole wrote: " Four years have passed. In that time, I have been blessed with two sons, learned the delicate art of balance between parenthood and career, had the pleasure of working with a ton of talented artists as a featured rapper, spent 10 magical days recording a Dreamville album in Atlanta, and putting a lot of time and energy into sharpening my sword and growing as an artist."
While J. Cole's approach is private to the extreme since he hardly ever shares any pictures of his family, Beyonce, another private celebrity, knows how to feed her Instagram followers just enough to keep them coming. Once in a while, it's not an uncommon sight to spot a picture of husband Jay-Z on her account. If the beehive is lucky enough, they may spot the twins on a slide show. In Life is But a Dream, Beyonce shared why she emphasizes selective privacy. " When Nina Simone put out a record, you fell in love with her voice…But you didn't get brainwashed by her day-to-day life." Beyonce said.
Celebrity weddings are also a big part of the spectacle. So big, that networks have found a way to capitalize off them. As it stands, the May 2018 royal wedding between Meghan Markle and Prince Harry is one of the most-viewed live events of all time. Similarly, it's not so rare to have reality show cast members have over-the-top weddings at a network's expense. In rare cases, celebrities often choose to go the private way, an art that Issa Rae perfectly showcased over the weekend.
A Private Wedding In The South Of France
Rumors of Rae's engagement to Diame first surfaced on a 2019 Essence cover, where Rae was wearing what appeared to be an engagement ring. At the 2019 NAACP Image Awards, her 'Insecure' co-star Yvonne Orji let the cat out of the bag. " We all found out in different ways because we're all on different text chains," Orji said to Entertainment Tonight. Orji's revelation was co-signed by Jay Ellis, who also learned of the engagement at a different time. On the 27th of July, Rae shared a picture of her in a custom Vera Wang gown, passing it off as a photoshoot. Her caption read: "A) An impromptu photo shoot in a custom Vera Wang dress. B) My girls came to help me, but they all coincidentally had on the same dress! They were sooooo embarrassed. C) Then I took a few flicks with somebody's husband."
Someone who isn't too keen at reading between the lines would completely have bought the photoshoot façade but diehard fans of the 'Insecure' creator have seen this side of Issa before, especially when she's accepting an award. At the Women in Film Gala in 2019, Issa Rae dedicated her speech to her friends, and her attempt at flipping the script left the audience in stitches. " Emerging Entrepreneur Award, yeah b*** I'm the first, so you future h*** need to bow down unless you're ready to catch my fade…I'm closing all doors behind me, so, if you didn't make it in…oops! My bad!" Her speech partly read.That said, Rae passing off her wedding as a photoshoot is definitely on-brand.
Over the weekend, the Little actress married her long-time boyfriend Louis Diame in the South of France. Their star-studded intimate wedding ceremony was also attended by Issa's 'Insecure' castmates, Yvonne Orji, who plays Molly Carter, and Jay Ellis, who plays Martin Lawrence Walker. Little is known of Diame, whose only affiliation with showbiz is through Rae, but Marie Claire reported that he is a businessman with an interest in banking. The pair have in the past made appearances on the red carpet. Diame is said to have been in the picture for well over a decade before Rae made big bank in Hollywood. He even made an appearance on Rae's successful web series, The Misadventures of Awkward Black Girl. According to Rae's brother, the pair had been dating forever.
Breaking The Internet
Rae's witty yet humorous way of announcing her wedding took the internet by surprise. Many praised her for leading a private life and used her as an example of what it's like to be publicly private. Twitter, in particular, was excited and kept Rae trending for a hot minute. Some of the tweets read:
Issa Rae said, 'private until permanent', I know that's right! (@cmtopia)
Issa Rae's out of office email message says " I'm unavailable, unreachable and uninterested for the next two weeks and I love it." (@rebel19)
I aspire to Issa Rae's level of privacy, minding her business and rejecting celebrity culture.OMG, too happy for her. What an icon. (nattykasambala)
Issa Rae revealing her wedding as an impromptu photo shoot is exactly my kind of carrying on. (@shefontaylor)
Not Issa Rae secretly getting married then acting like it was just a random photoshoot. She's jokes (@ DeeApple)
Issa Rae doing a husband reveal on her wedding day is peak Muslim girl behavior and I love her more than I already did. (@musegold)
Rae has in the past addressed her need for privacy, choosing to keep her love life under the radar. In a past interview, the The Photograph actress told Vogue: " I don't want input. As a writer, you put everything on the table. I'll take input on kids if I'm going to have kids. How will I not kill the kids? Work? Give me the input. Any other aspect of my life? Give me the input…but who am I f****, no. I don't need input. I'm good." Well, the queen of privacy spoke and kept her word. All hail Issa Rae, the empress of private publicity.
Tell us what's wrong with this post? How could we improve it? :)
Let us improve this post!