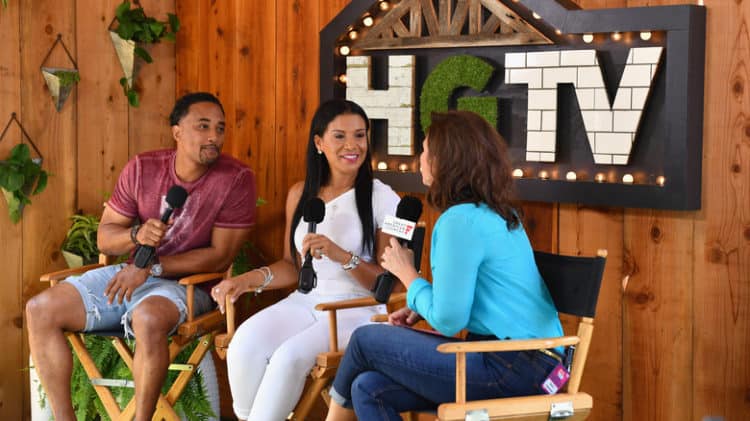 Is there anything that HGTV brings to the table that doesn't work? While it's certain that the network has had its own fair share of flops, the world doesn't see things that way. From all obvious standpoints, the network has given the world all the best shows, the best designs, and everything always works for them over there. They have a sense of magic about them. From "Fixer Upper," to "Flip or Flop," to "House Hunters," to the 799 different versions of "House Hunters," we can choose from, there is nothing the network can't do, and the new show "Fix My Flip," might just be the newest success for this network. What is the show about? And who can be part of it?
Fix My Flip
HGTV is at it again with this one. The flipping game is a big one, and this is a show that takes things from a slightly different perspective. This show is about California homeowners who don't live in their homes because they are flips. They are homeowners who bought a house at a low price, put some money into the house to fix it up, and now they are selling those homes for a profit. The problem, however, is that they are not able to sell their newly renovated homes, and they need a little help. The show is hosted by Page Turner, who we all know is famous for her time on the show "Flip or Flip: Nashville," and that's a good thing – she knows what to do, how to do it, and how to make these flippers succeed. These homeowners are all struggling to make a profit with their flips, which means she's here to make sure they can do just that.
Can I Be Part of This Show?
Not at the moment, no. For now, it seems that there is no need for you to apply because the show is not doing any kind of casting. This is not to say that they will not change their mind depending on the success of the series or a second season being introduced, but this is just the hard, cold truth right now. Casting is not occurring, and that means you cannot do anything to get onto this show other than keep an eye out to see if they decide to do an open casting anytime in the near future. If a second season is given the go-ahead, HGTV might announce a casting call for homeowners who do want to be part of a second season. Of course, the network may also just ask those who didn't make it onto season one to be part of season two, which means we simply cannot verify what might happen and how this might all go down.
Try a Different Show
The good news, however, is that you might be able to be part of a different HGTV series. There are a few open castings on the network's website. All you have to do is go to the "Be on HGTV" page online and see what you can do from that point. As of publication, we were able to find casting information for shows such as:
Lottery Dream Home
Love it or List it
House Hunters
House Hunters International
Christina on the Coast
Homeowners with an ugly house
A new farmhouse renovation show
A new OC California renovation show
Families or people who need to relocate quickly
A new Michigan based renovation series
Shabby, Tacky, and Desperate Homes in need of a design makeover
Renovation Series in Hudson Valley
While some of these shows are familiar to fans – we listed those at the top – some are new shows, and some do not really specify the type of show other than the fact that you need an ugly house or you need to relocate yesterday. If you're set on being part of Page Turner's new show, however, there is simply nothing we can tell you other than the fact that you have to wait and see if casting is open.
If you're interested in watching the first season of this new show, it airs on HGTV on Thursday, March 10, 2022, at 9 pm. You'll be able to watch it after the fact on the HGTV app, and you can catch up on the show every week when it airs. The first episode is a good one, and it will have you setting your TIVO for subsequent episodes to air in the coming weeks so you don't miss this new show.