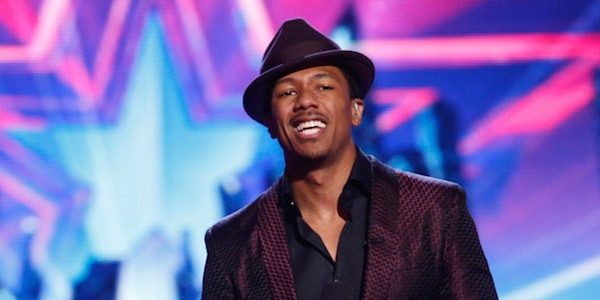 Before we get to know Nick Cannon's beautiful and amazing children, let's know who Nick Cannon actually is. Born in October 1980, Nicholas Scott Cannon is a popular American singer, TV presenter, actor, rapper, comedian, and instrumentalist. He started his television career from All That and then hosted The Masked Singer, Lip Sync Battle, Shorties, Wild 'n Out, America's Got Talent, and The Nick Cannon Show. In 2003, Nick Cannon released his debut album in collaboration with singer R. Kelly. In 2007, he played the character of the fictional footballer, TJ Harper, in the movie, Goal II: Living the Dream. He married American singer Mariah Carey and has seven kids.
Since starting his professional life in 1998, Nick Cannon has played various interesting roles. He has been a great comedian and host, but more than this, he is a responsible and sensible dad. It's safe to say that the Masked Singer host has perhaps played the most important character off-screen. He has been blessed with seven kids. He shares them with four different women. All of his kids are too interesting to live with. Here is what makes them special and cool celebrity kids.
Monroe Cannon
Monroe Cannon is Nick Cannon's eldest daughter. She was born in April 2011, on the same day when he celebrated his third wedding anniversary with Mariah Carey. The name of this beautiful and energetic has been inspired by Marilyn Monroe. The girl does not have a middle name, which is done purposely by Mariah because she also has no middle name. Another important feature of this girl is that she has been modeling for months. In July 2021, she modeled in a video for OshKosh B'gosh.
Moroccan Scott Cannon
Next comes the turn of Moroccan, who is Monroe's twin and the first son of Nick Cannon. His nickname is what makes him interesting. It is Roc, which has come from the Moroccan department where Nick Cannon had given a marriage proposal to Mariah in 2008. Another important and cool thing about this child is that his middle name is inspired by the name of Nick Cannon's grandmother's maiden.
Golden Sagon Cannon
Golden is the second son of Nick Cannon. He shares this child with model Brittany Bell. Golden was born in February 2017. His last birthday was themed after The Karate Kid, which is because Golden loves this theme and things related to it a lot.
Powerful Queen Cannon
Powerful Queen Cannon is baby number four. This girl of Nick Cannon was born in December 2020 when the 4th season of The Masked Singer was being aired. She is cool and has a creative mind.
Zion Mixolydian Cannon
Zion Mixolydian Cannon is one-half of the rapper's second pair of twins. He shares this kid with Abby De La Rosa. In April, they announced that they were about to welcome twins to the family and shares various photos on social media. Zion is as cool as Abby De La Rosa and a lot of photos of the mother and the baby can be found going viral on Instagram. It makes is feel that Zion has all the abilities needed to become a social media star.
Zillion Heir Cannon
Zillion Heir's nickname is cool and interesting in itself. It is Zilly, and he is the 6th kid of Nick Cannon. He and his twin brother, Zion were born this June. His Instagram photos are also very sweet, and he may become the next superstar like his dad once he grows up.
Zen S. Cannon
Zen S. Cannon was born on June 23, 2021. He is Nick Cannon's 7th kid and we don't know if there will be more children. The rapper shares this child with model Alyssa Scott. Alyssa once shared a nude photo on Instagram and captioned the photo with the baby of the baby boy. Afterward, the image was deleted. The photo went viral and made the baby a superstar before he could actually come to this world.
Why so many children?
Nick Cannon was once asked why did he have various kids. He could have one, two, or three. He said that "the idea that a man should have one woman…we shouldn't have anything. I have no ownership over this person. It's about what exchange we can create together. So, I've never really subscribed to that mentality. I don't want ownership over anybody." He made it clear that despite having so many women in his life and being the father of various kids, he doesn't consider them his property.
Tell us what's wrong with this post? How could we improve it? :)
Let us improve this post!