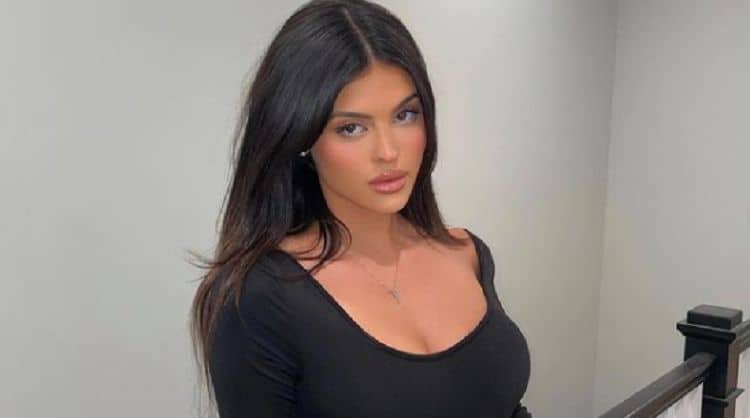 Holly Scarefone started gaining attention when she appeared as a cast member on the third season of the Netflix series Too Hot to Handle. Her good looks and bright personality quickly made her a fan favorite. However, even though the season is over, Holly has managed to extend her time in the spotlight. Recently, she was spotted out with Scott Disick. The two spending time together has attracted a lot of attention for numerous reasons. Mainly, however, because Disick is 15 years older than Scarfone, and because some say that Scarfone resembles Kylie Jenner, the younger sister of Disick's ex, Kourtney Kardashian. What many people don't realize, though, is that there's much more to Holly than what you can see on the surface. Keep reading to learn 10 things you didn't know about Holly Scarfone.
1. Too Hot to Handle Is Her Only TV Experience
Being on Too Hot to Handle was a life-changing experience for Holly in many ways. Not only did it change her approach to relationships but it was also her first on-screen appearance. Now that she's gotten her foot in the door, however, it'll be interesting to see if Holly decides to pursue any other opportunities within the entertainment industry.
2. She Studied Psychology
Anyone out there who thought that Holly Scarfone was only a pretty face might want to think again. She also has the brains to back it up and education is something that has always been important to her. She attended the University of Colorado Boulder where she earned a bachelor's degree in psychology in 2021.
3. She Loves to Travel
Holly is an adventurous person who loves to get out and see as much of the world as she can. She has been fortunate to do lots of traveling over the years both in and out of the United States. Some of the countries she's visited include France and England. More than likely, she's going to do a lot more traveling in the future.
4. She Has Modeling Experience
With her good looks and natural ability to light up the camera, it's not much of a surprise that Holly is a model. According to her LinkedIn profile, Holly is a model who has been represented by the Donna Baldwin Agency for almost three years. It's unclear if she has gotten to work with any major brands.
5. She Likes to Stay Active
Being active has always been an important part of Holly's life. In fact, she was an athlete for many years. During high school, Holly was involved in several sports including track and field, cross country, and cheerleading. Even though her competitive days may be over, Holly still likes to get a good workout in.
6. She Has An Account on Cameo
If you (or someone you know) is a fan of Holly's, I have some great news: you can get a personalized video directly from her thanks to a platform called Cameo. Holly charges $74 per video and can deliver within 24 hours. These videos are great for birthdays, graduations, and other special occasions.
7. She's Canadian
Those who watched Too Hot to Handle may be under the impression that Holly is originally from Colorado. However, that isn't accurate. That location was simply used because that's where she went to college. Holly was actually born in Canada but relocated to the United States in elementary school. She has citizenship in both Canada and the United States.
8. She's A YouTuber
One of the ways that Holly is capitalizing on her time in the spotlight is by boosting her online presence as much as possible. She recently started a YouTube channel and although she's only posted two videos so far, she already has more than 23,000 views. There's no doubt that number is going to grow as she continues to post more content.
9. She Was Almost Cast In Love Island
Too Hot to Handle may have been Holly's first TV experience, but that almost wasn't the case. While talking to Digital Spy, Holly revealed that she had been asked to do another reality show called Love Island before Too Hot to Handle came along. She said, "I think I was actually approached to do Love Island like a couple years ago, the US one, for season one, and I respectfully declined. I just… I couldn't imagine myself on a reality show, believe it or not. This one kind of came and fell into my lap, and I was just in the headspace of 'why not?' Right? Like you live once, experience life and here I am".
10. She Doesn't Watch Reality TV
Since Holly has done a reality TV show, most people would probably assume that she is also someone who likes to watch reality TV. During her conversation with Digital Spy, she shared that she doesn't really like to watch reality TV. It would be interesting to know whether her experience on Too Hot to Handle has changed this.