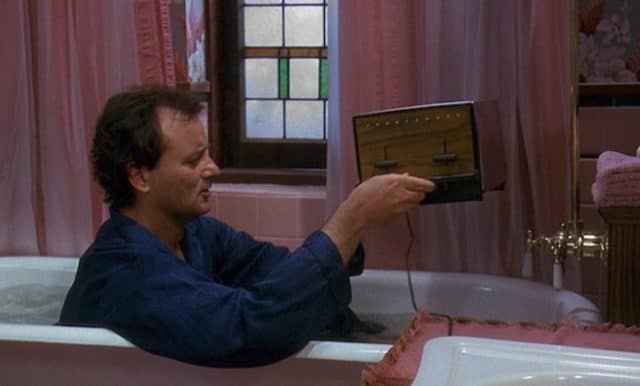 Don't ask why or how, but apparently a gypsy curse almost ruined the movie Groundhog Day. If you haven't seen this movie then I implore you to go watch it at least twice just so that you can get the effect of the entire movie and understand why it's so great. It's about a very sarcastic, narcissistic man that hates where he's at in life and wants to find a way out but can't do so since his poor attitude keeps anyone from wanting to work with him. Then when he takes a trip out to a small burg in the middle of nowhere to cover Groundhog's Day he gets the cosmic comeuppance that's been coming to him for a long time it seems.
That's about the only real way to explain Groundhog's Day since there's really no rhyme or reason to why Phil is being made to live the same day over, and over, and over. That wasn't good enough for the studio that was producing it however. They wanted a solid, concrete reason why Phil would be stuck in the same day and wouldn't take the fact that it could be a karmic mystery that just happened to someone that needed a wake up call. That wasn't good enough apparently, they needed something like aliens, a spell, or a gypsy curse. And by the end of it all I'm sure the screenwriter needed a couple of Tylenol.
Granted, the original screenplay had Phil already stuck in the same day and narrating the story in a manner that leaves a person wondering just how long he's been in that single day, and how he got there. Harold Ramis took the screenplay and at least gave a lead-in to the phenomenon, allowing people to see what happened when Phil first got stuck within the day. He had to experience a few of them and really freak out before he could settle into the role of knowing just what was going to happen at any given time. It does make you wonder however just how long he was in that town on that same day that he managed to know so much about everyone. That seems like it would have taken years upon years of doing the same thing so many times that it would drive a man insane.
But that's the beauty of not knowing, you get to guess and make your own theories about what happened and why he's being subjected to this. The studio might have needed a reason but the average moviegoer didn't. They just needed something entertaining and filled to the brim with comedy. It had it's dramatic moments too but they were so few and far between that the movie became memorable watching Bill Murray do what he does. It had some serious themes in it but they were overlaid so heavily comedy that they were much easier to take and understand. Sometimes you've got to savor the mystery of a story and just go with it. There's plenty of time to debate just why things were the way they were when the movie's over.