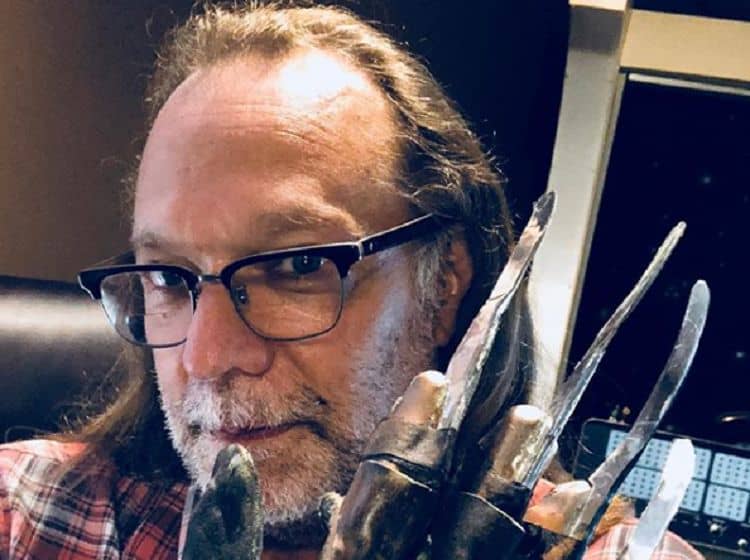 Even if you're not familiar with Greg Nicotero's name, you've definitely seen his work. As a talented special effects makeup artist, Greg has worked on dozens of films and TV shows over the last three decades. Some of his most notable projects include The Walking Dead, The Hills Have Eyes, and Misery. Thanks to Greg's innovative work, viewers have been able to experience a new level of creativity that has made their favorite shows and movies even more enjoyable. In addition to his work as a makeup artist, Greg has also had several acting roles and has directed over 30 episodes of The Walking Dead. His Continue reading for 10 things you didn't know about Greg Nicotero.
1. He's A Jaws Fan
When Jaws was released in 1975, it was truly a game changer – especially in the thriller genre. Greg wasn't even 10-years-old when the movie was released, but the movie is one of his favorite and served as a great inspiration for him and his career in special effects makeup.
2. He's A Proud Dad
Greg's career has been at the forefront for much of his adult life, but it certainly hasn't been his only priority. Greg has two children and he is a very involved father. His son and daughter have spent lots of time on the set of The Walking Dead and have even made appearances in the show. Having a dad who does special effects makeup also must come in pretty handy when Halloween rolls around.
3. He Loves To Revisit His Old Work
Like any other artist, Greg's work has grown and changed throughout the years. He's a big believer that sometimes your own work can be the best teacher. He says, "I always say having the opportunity to revisit anything that you do, any artist will tell you that this is a chance to just make it better."
4. He's Been A Walker
Greg is truly a man of many talents, especially when it comes to The Walking Dead. On top of the special effects and directing work he's done, he's also appeared in several episodes as a walker. He says that he has enjoyed the experience and it's great to get a chance to see things from the other side.
5. One Of His Proudest Moments Was Working With Steven Spielberg
Over the course of his career, Greg has had lots of amazing moments. One of the best, though, was getting the chance to work alongside one of his idols, Steven Spielberg. He told Cemetery Dance, "There are a lot of different moments. One is working with Spielberg the first time and sitting on set and talking about Jaws. It was on Amistad. We had built a couple gags for that and I went to the set and sat with him for about an hour while we were shooting, talking about Jaws. I drove home and called my parents at eleven o'clock at night and said "Oh my God, I just got to work with Steven Spielberg!" That was one of those moments."
6. He Has Great Advice For Up And Coming Special Effects Makeup Artists
Now that he is a veteran in the entertainment business, he's ready to share his wisdom with the next generation. His main piece of advice to people looking to have a career in special effects makeup is to "document everything that you do". He says, " If people really follow their passion and document everything they do so that they can refine their work, they can continue to get better and better."
7. He's Read Every Stephen King Book
As a special effects makeup artist, it only makes sense that Greg also be a fan of the horror/thriller genre. As a return, he's also a huge fan of Stephen King. Greg says, " I've always been a massive fan of his books. I've read everything that he has written. When Pet Sematary came out, I read the entire book in a day."
8. He Plays The Guitar
Just when you thought Greg's list of talents couldn't get any longer, something else gets added to the list. Greg is a creative person through and through and he's also got some musical skills. He also knows how to play the guitar, but it's unclear whether or not he writes and records any of his own music.
9. His Uncle Was An Actor
Greg isn't the first person in his family to have a successful career in the entertainment industry. His uncle, Sam Nicotero, was an actor who appeared in lots of well-known movies including The Mothman Prophecies and My Bloody Valentine. Sadly, Sam passed away in 2016.
10. His Main Goal Is To Have A Good Time
Lots of people may assume that money and recognition are the goals that motivate Greg to do what he does, but that's not the case. In an interview with Screen Rant, he said, "My criteria for any content that I want to do, I just want a good time. I want it to be entertaining."